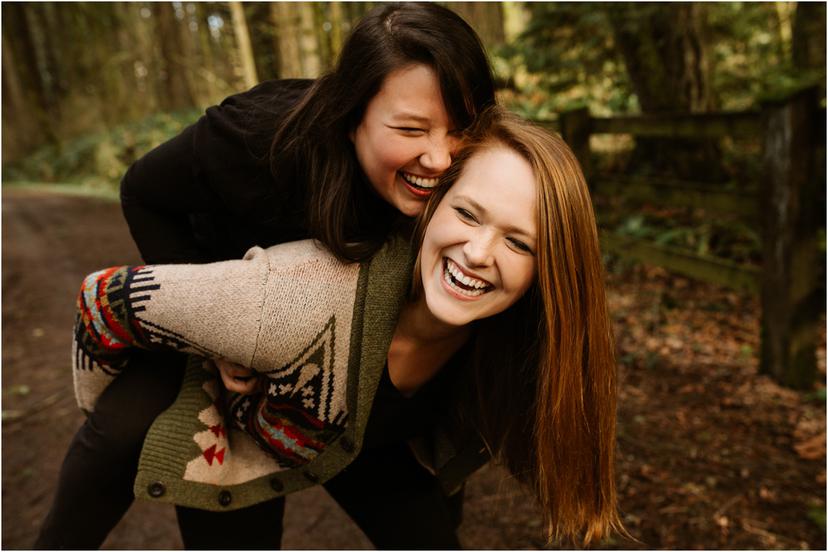 Portland Same Sex Couples Photos
Same-Sex Portland, Oregon Couples Photos at Forest Park
Laura and Ocean met in high school in Sisters, Oregon but didn't get to know each other until Laura moved to Portland a little over three years ago.
"I asked if she would grab a drink with me because I was new to the city," Laura said. "Neither one of us were out yet, and neither one of us had ever had a relationship with a woman before, but we fell in love over that drink and have been together ever since."
Ocean was working in the wine industry when the two of them met. She introduced Laura to the world of Oregon wine and tasting wine together in the Willamette Valley became one of their favorite things to do together. They are Westsiders and absolutely love Forest Park and also often watch the sunset from the Skyline Memorial Gardens cemetery. They also absolutely love to smoke weed together, so we made sure to incorporate that into the end of our shoot! And of course, we had to get a few photos of their adorable Lab/German Shepherd pup, Kupa, who they recently adopted in October! Pets are family too!