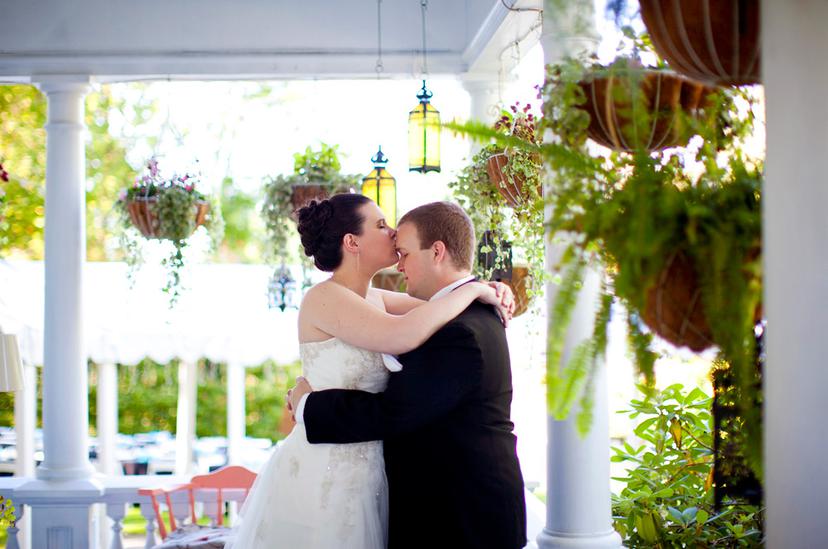 Sarah and Matt | Portland Wedding Photography
Marriage is about partnership. It's also about love, and passion, and trust and a lot of other things, but partnership embodies it all. If you plan on spending the rest of your life with someone, you want to be able to get along. To feel at ease together. To mesh. Sarah and Matt do just that. They are partners in crime, without the crime part. I get the chance to observe a lot of different relationships, and this one is pretty darn perfect. I could instantly tell how being with each other made Matt and Sarah calmer, happier, and more relaxed. Throughout their wedding, they were always on the same page, and always together. It was immediately clear to me that they are going to have a fantastic life together. Sarah and Matt were married on July 23, 2011 at the Queen Anne Victorian Mansion in Northeast Portland. It was a stunning venue and I would highly recommend checking it out if you are looking for a great place to get married! I started the day early with Sarah, her mom, and her bridesmaids at Dosha salon off of SE Hawthorne.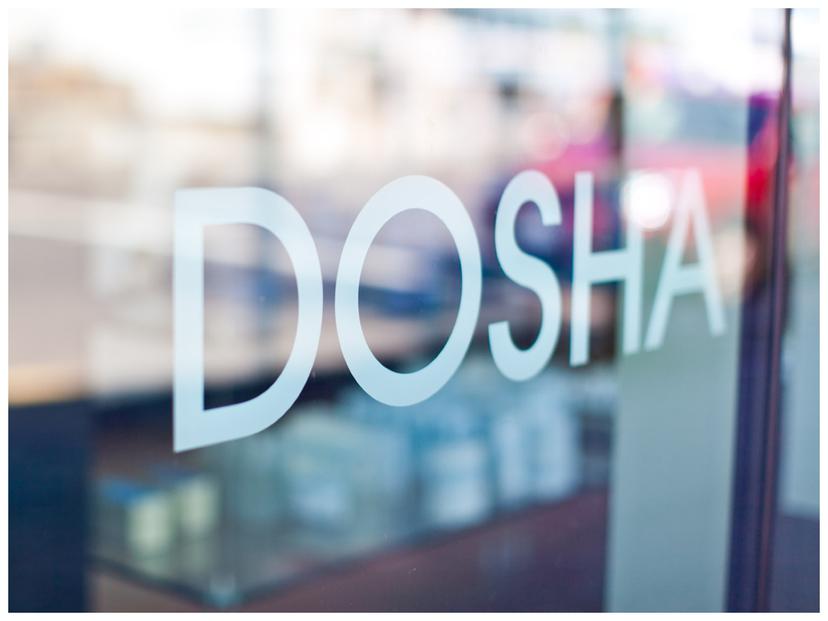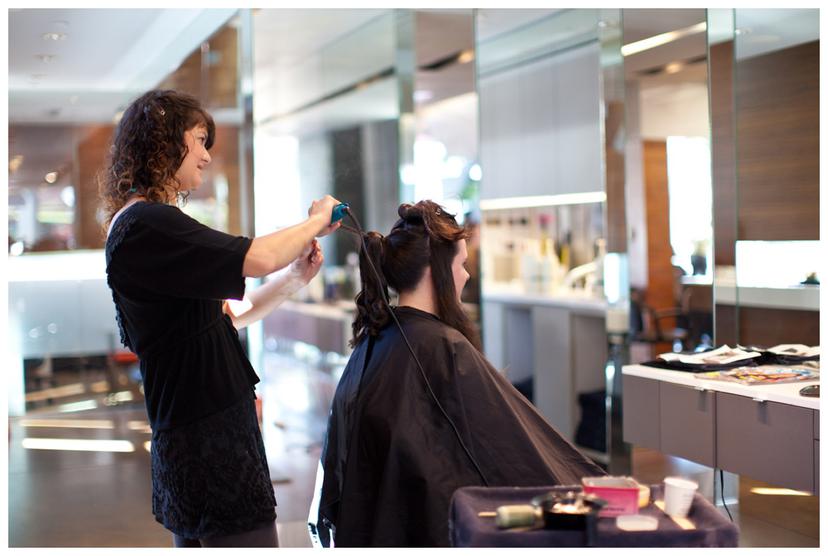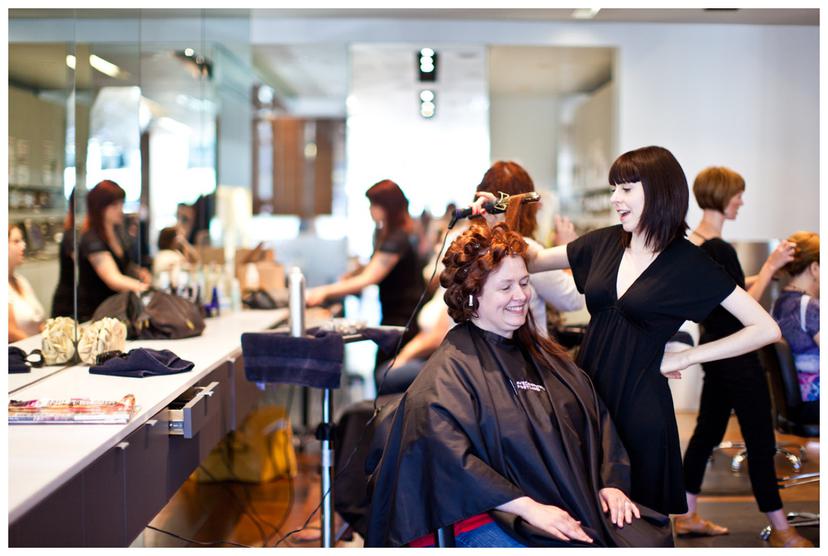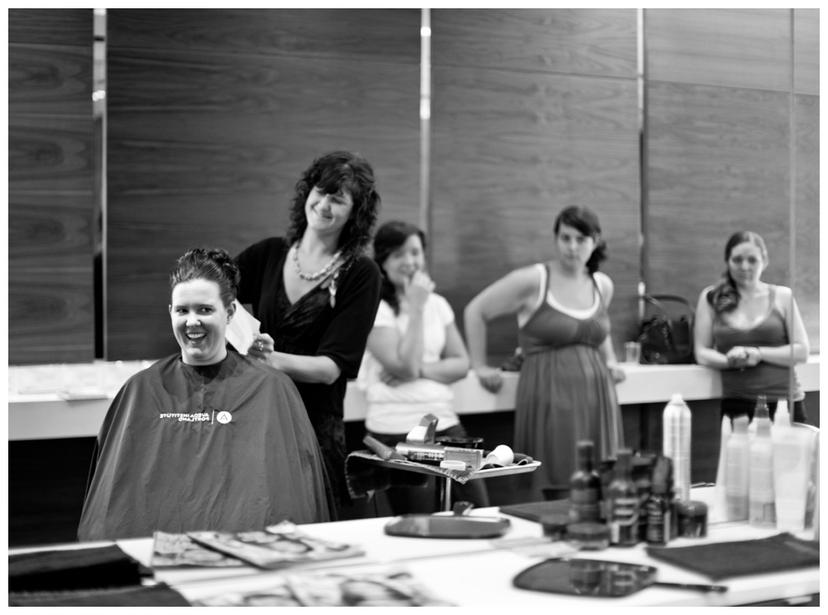 Once everyone's hair was done, we headed back over to Sarah's dad's house, to photograph details and do makeup! Sarah got her beautiful dress at Charlotte's Bridal in Beaverton.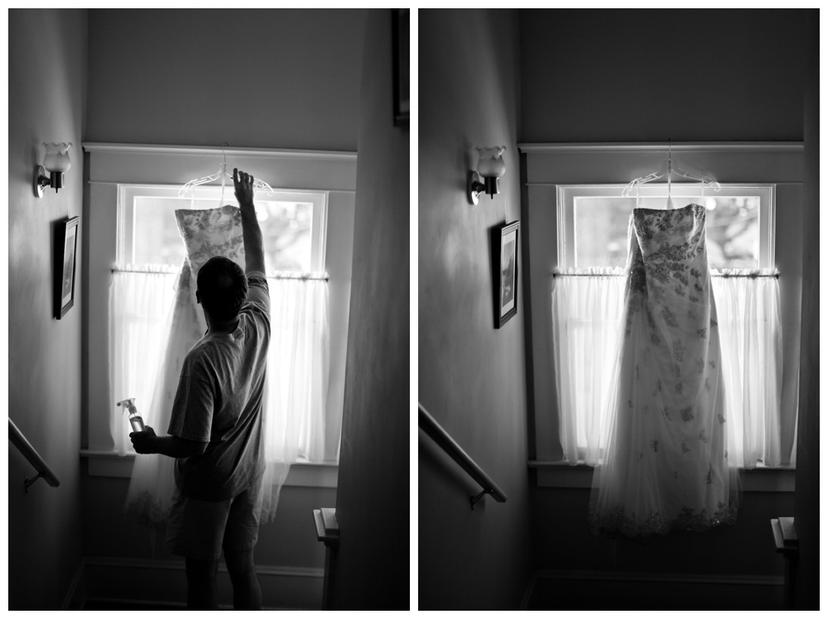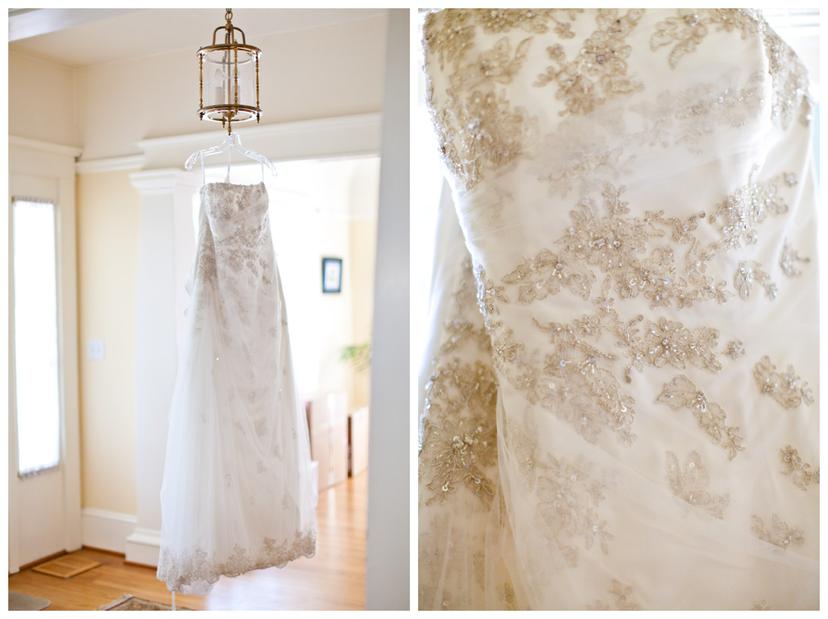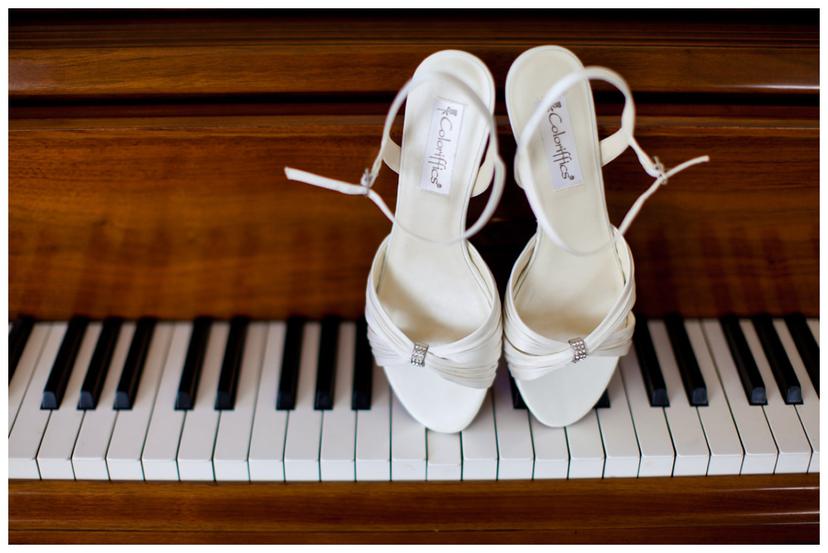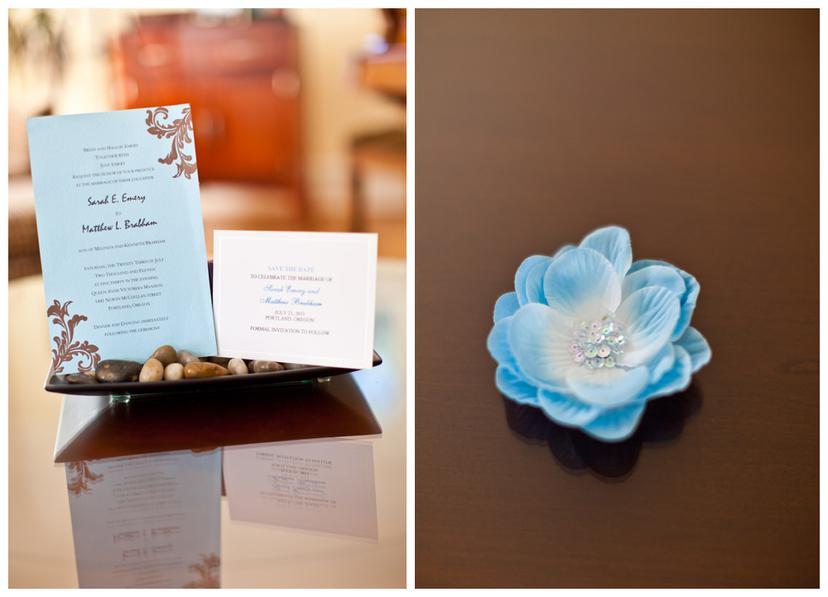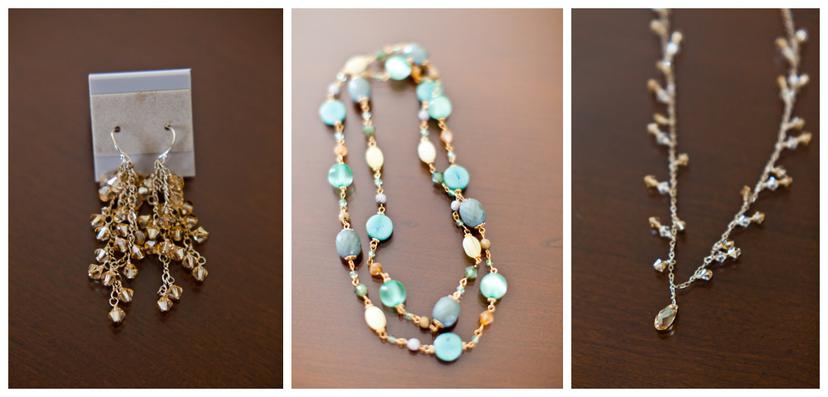 Sarah's friend Genielle O'Connor did her makeup.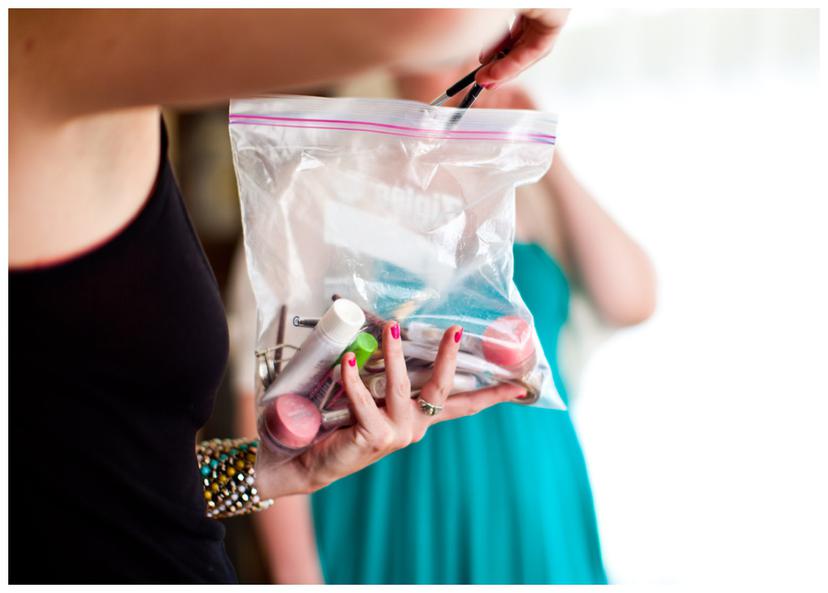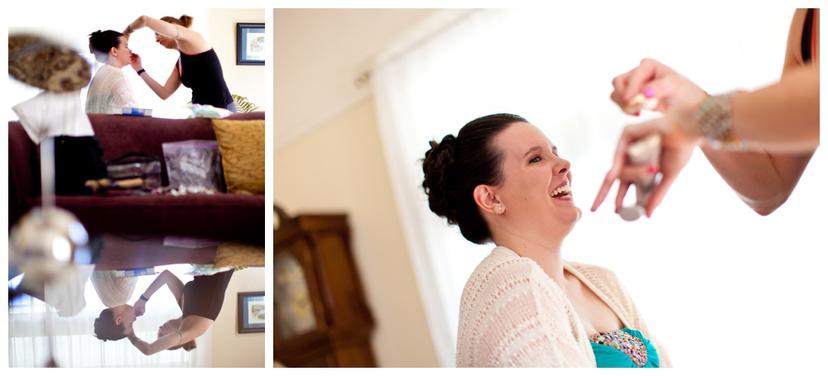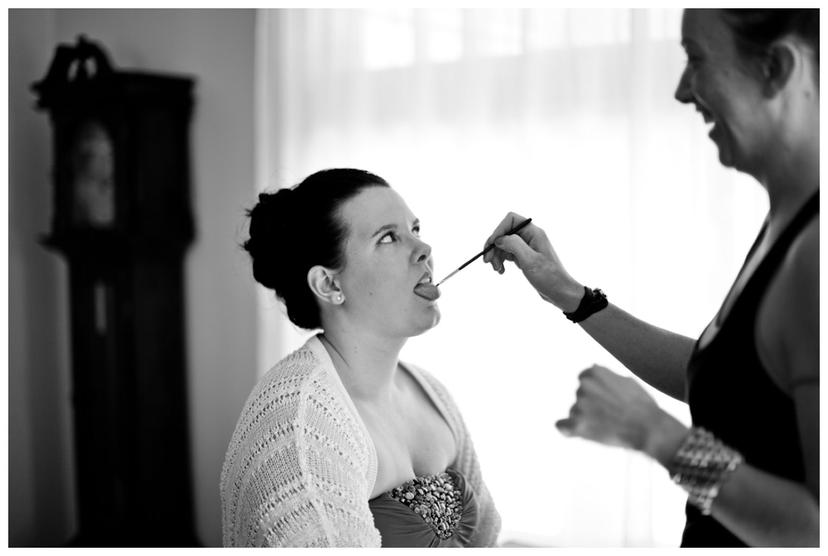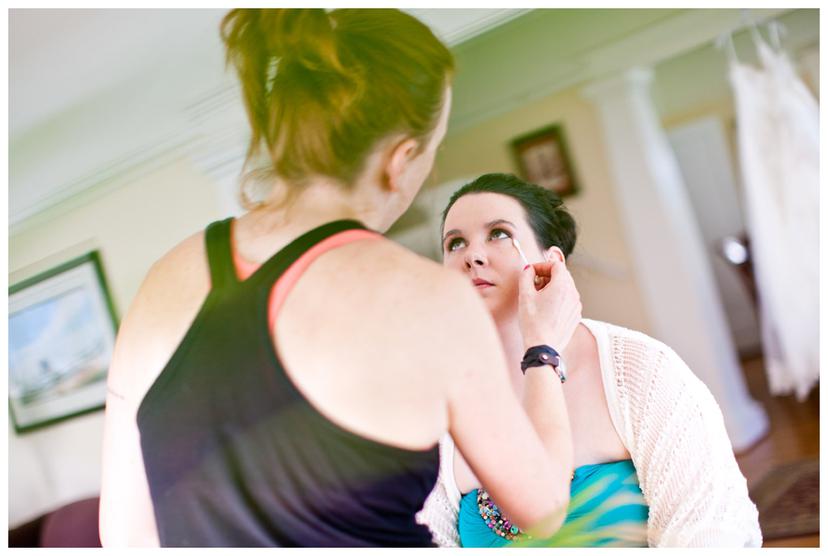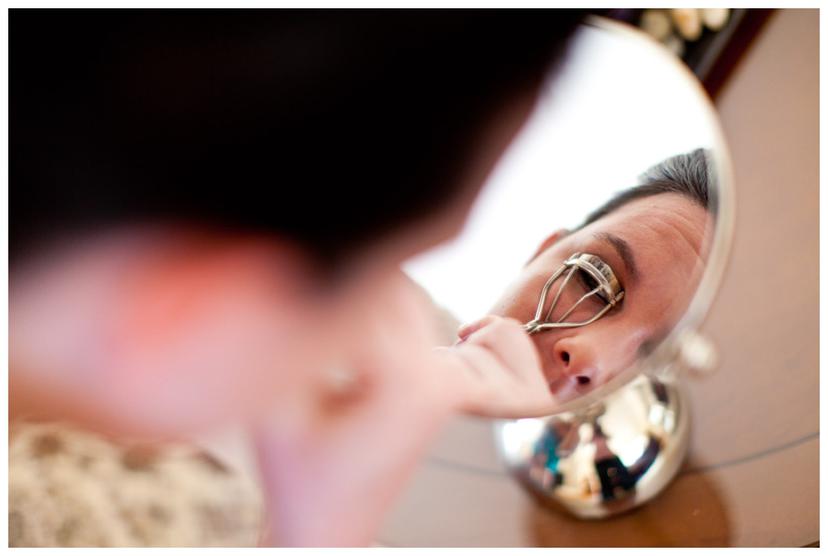 When she was finished doing her makeup, I took some pictures of her bridesmaids on the front porch!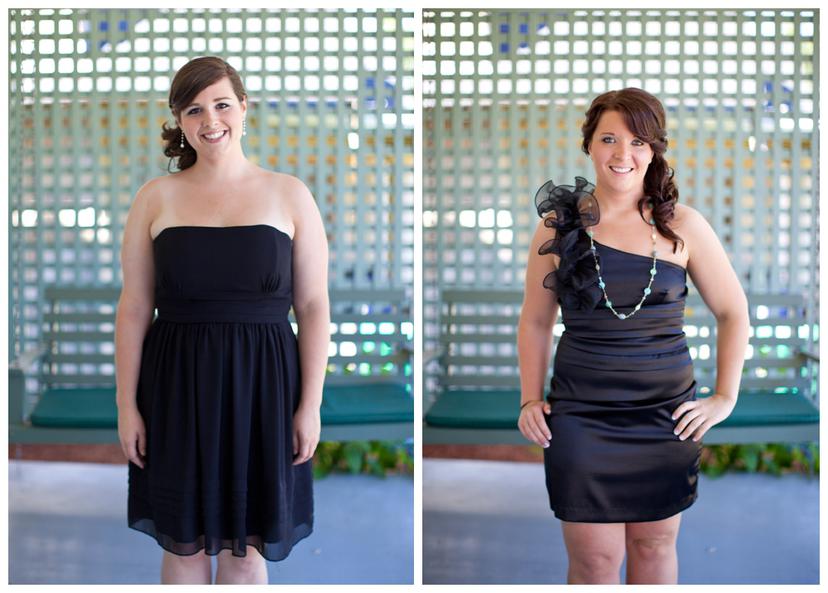 And then it was time to head to the venue! I had never been there before, but I was so impressed! The interior and the exterior of the mansion were soo gorgeous!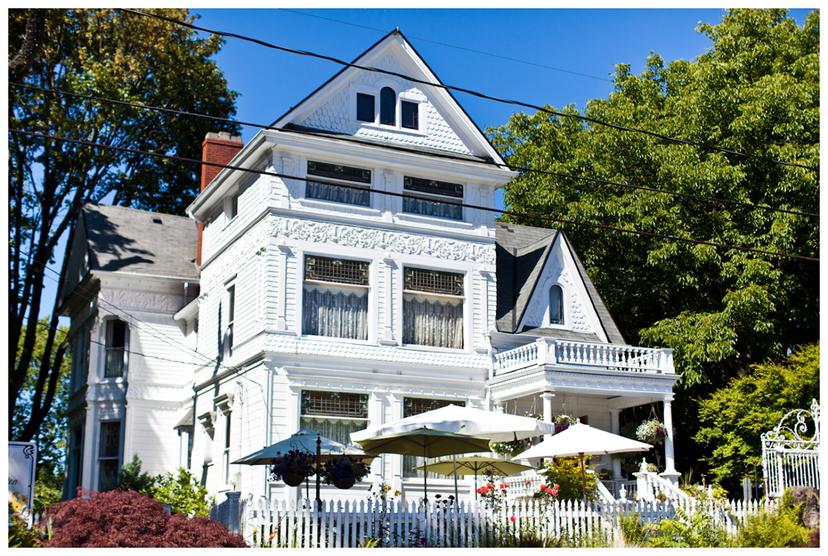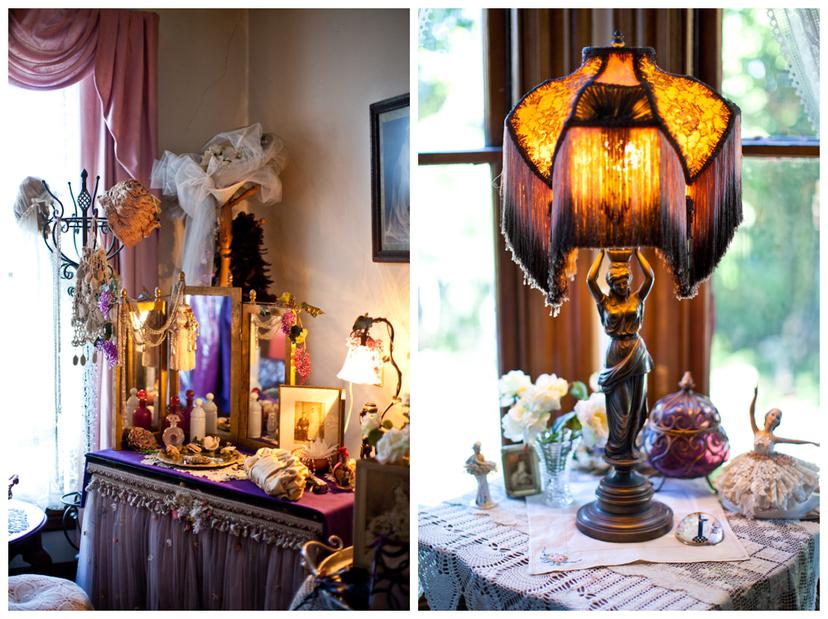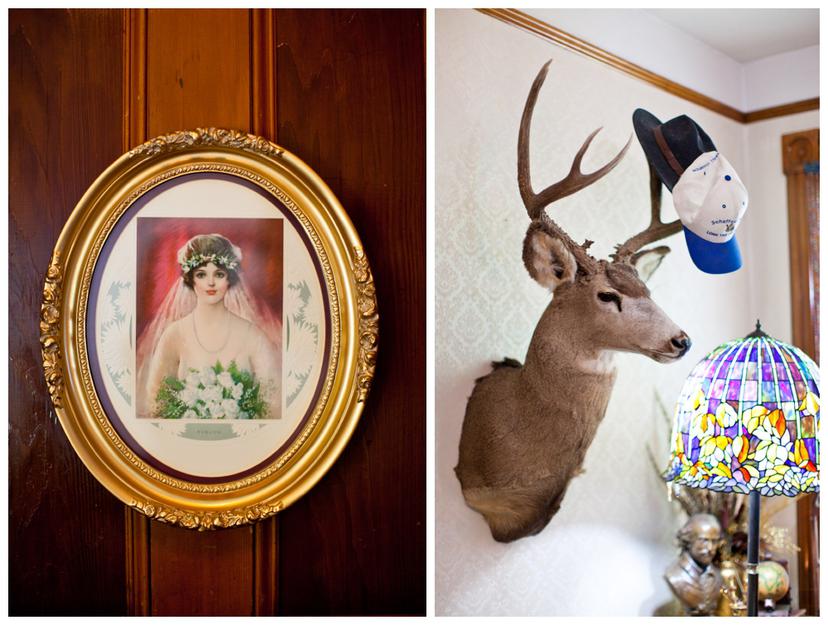 And I finally got to meet the groom! He was upstairs on the third floor getting ready with his dad and the groomsmen.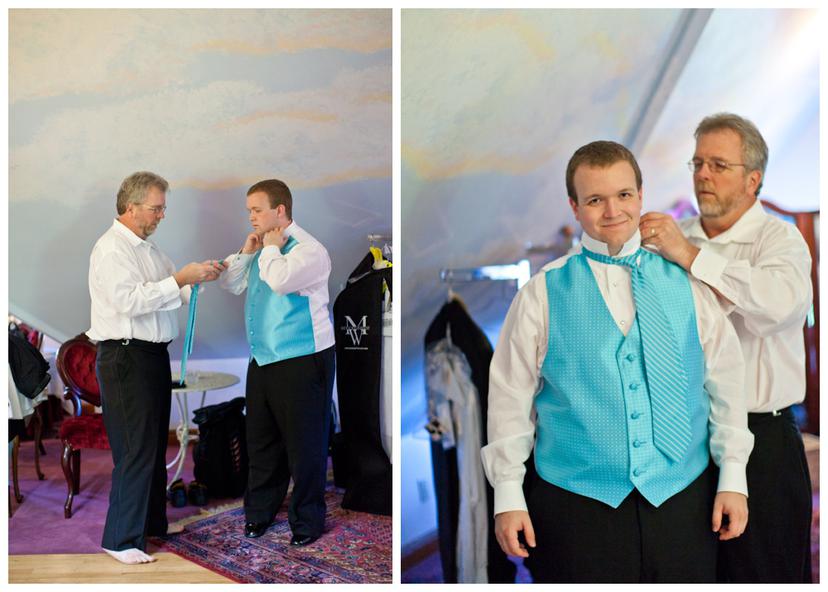 But I couldn't stay long, because Sarah was about to get into her dress!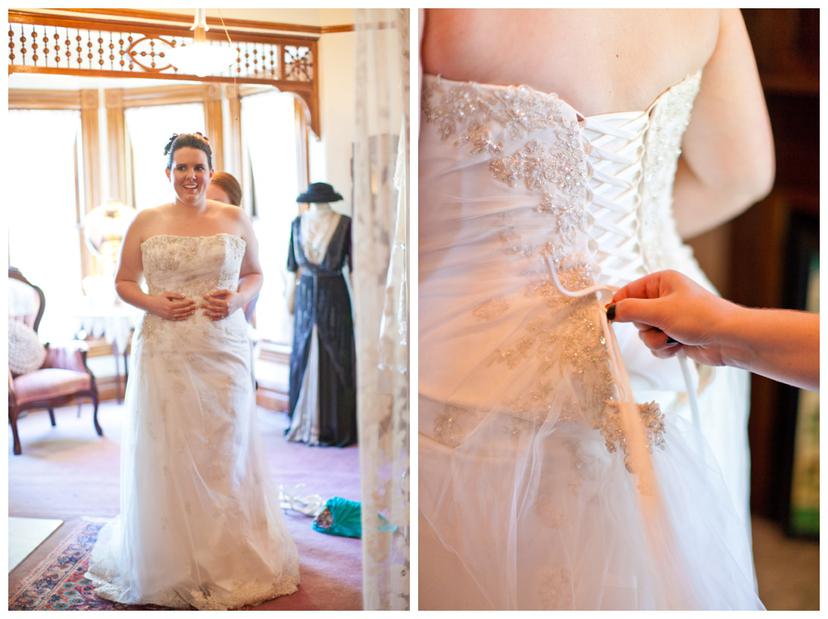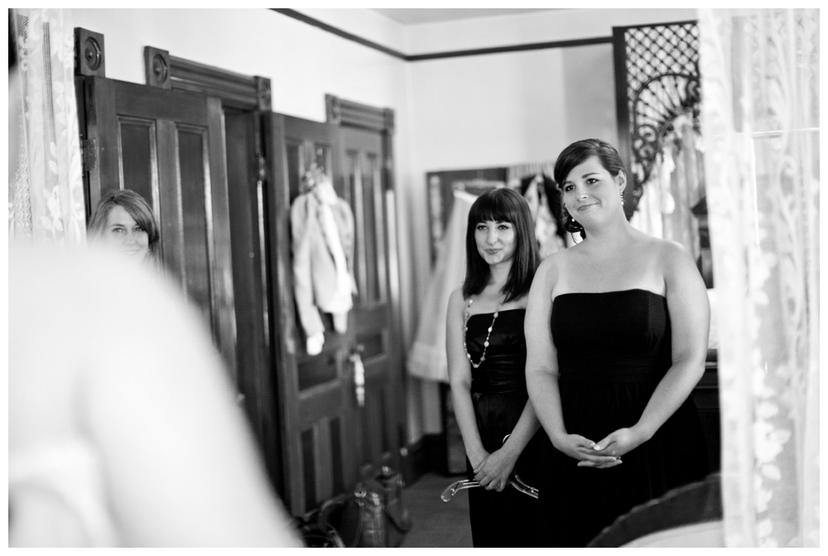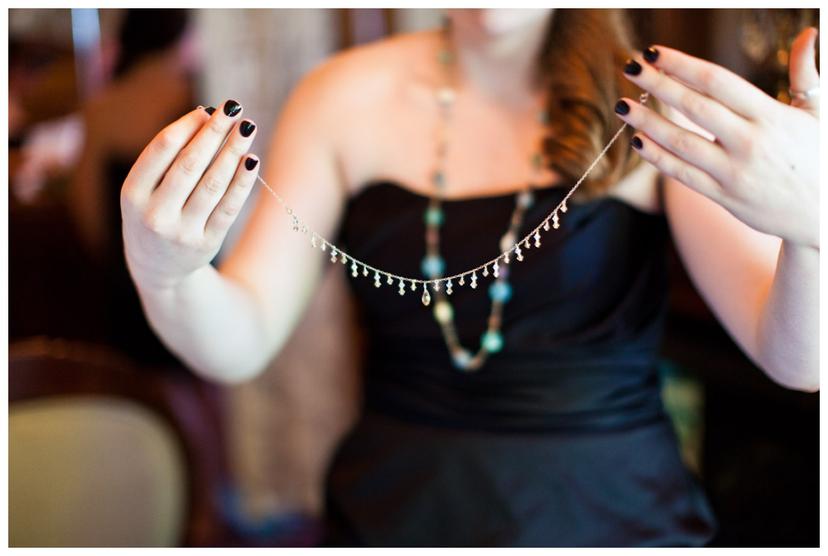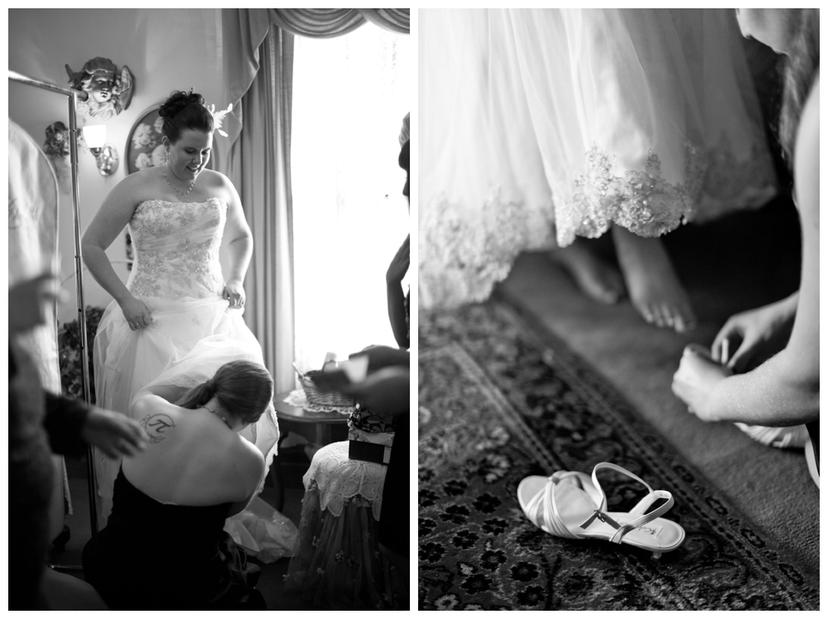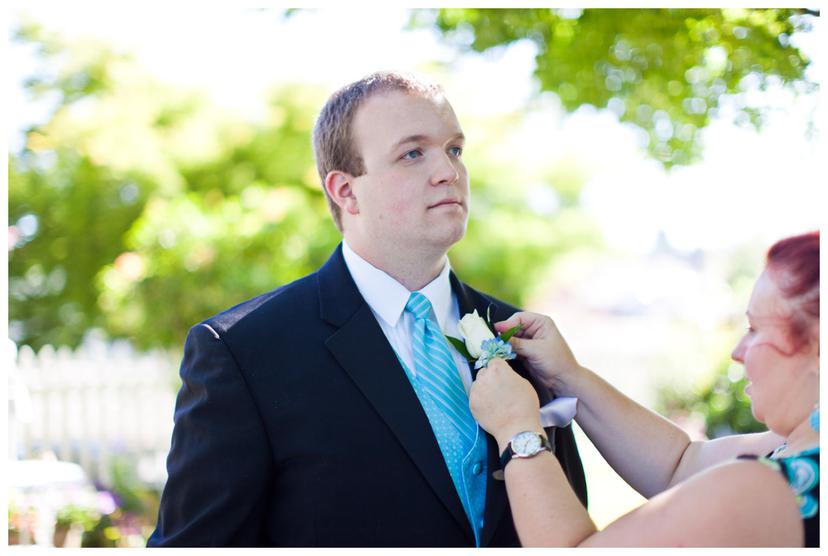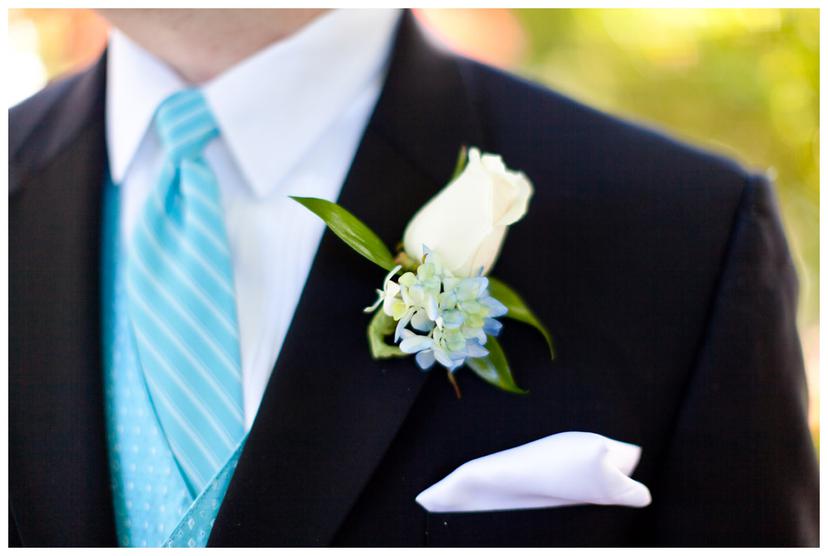 Once they were both ready, I led Sarah and Matt out to the back porch to do their first look and portrait session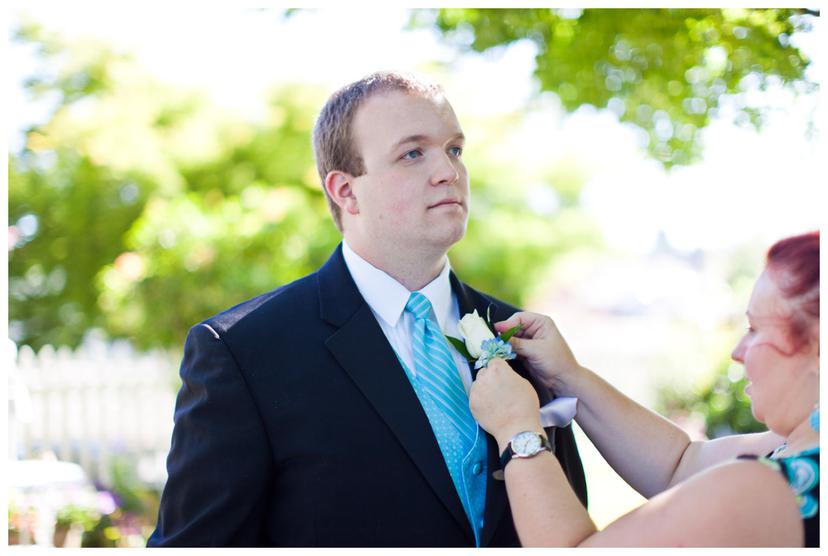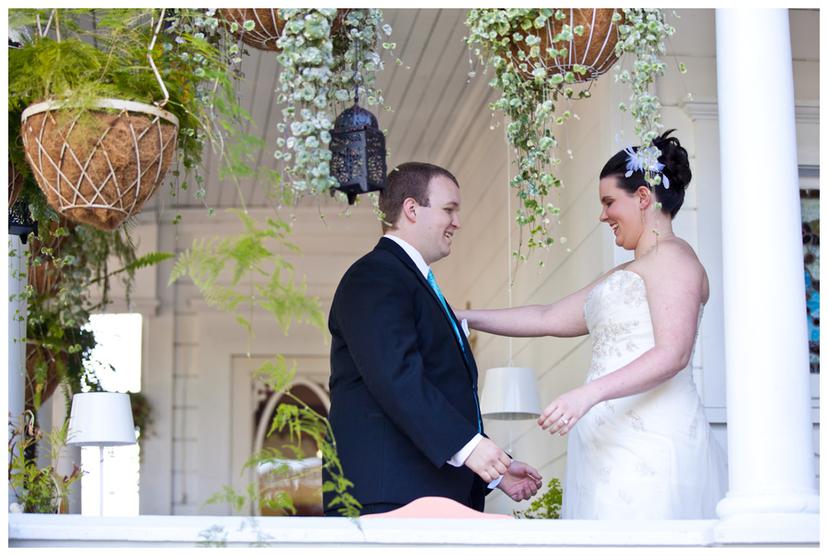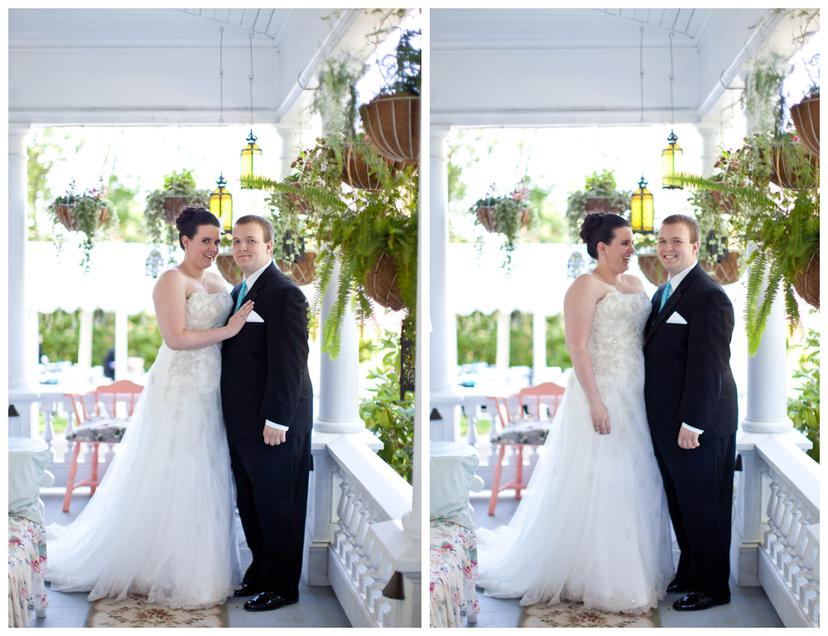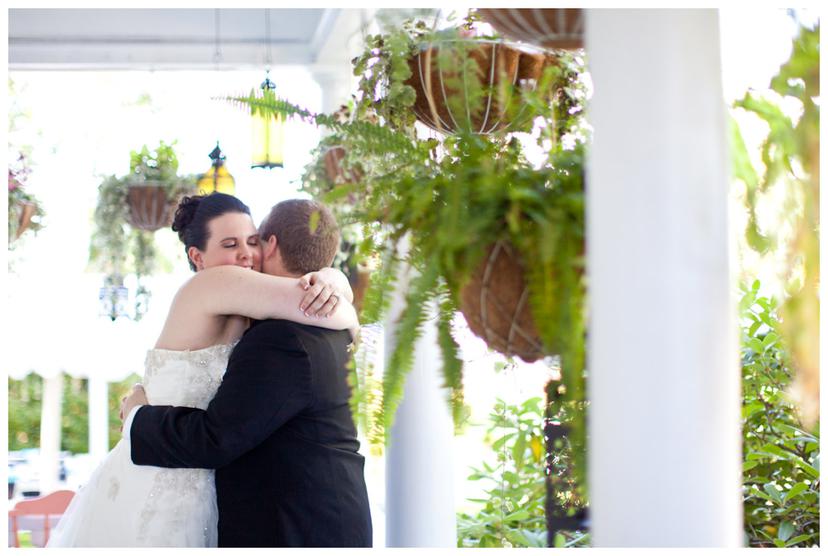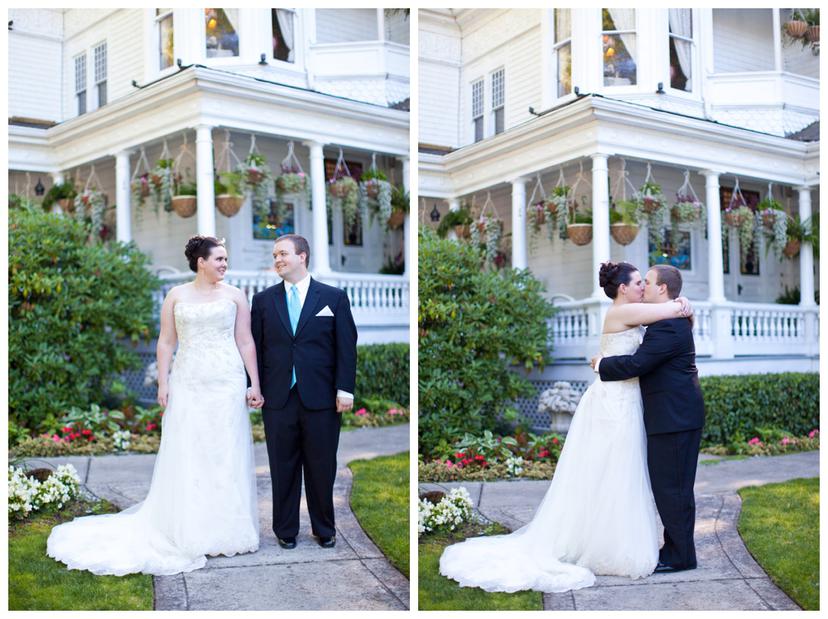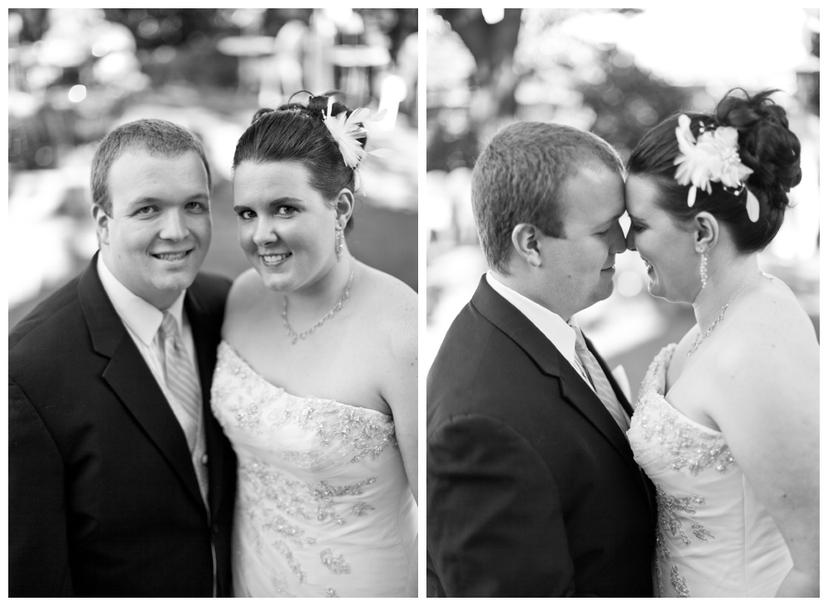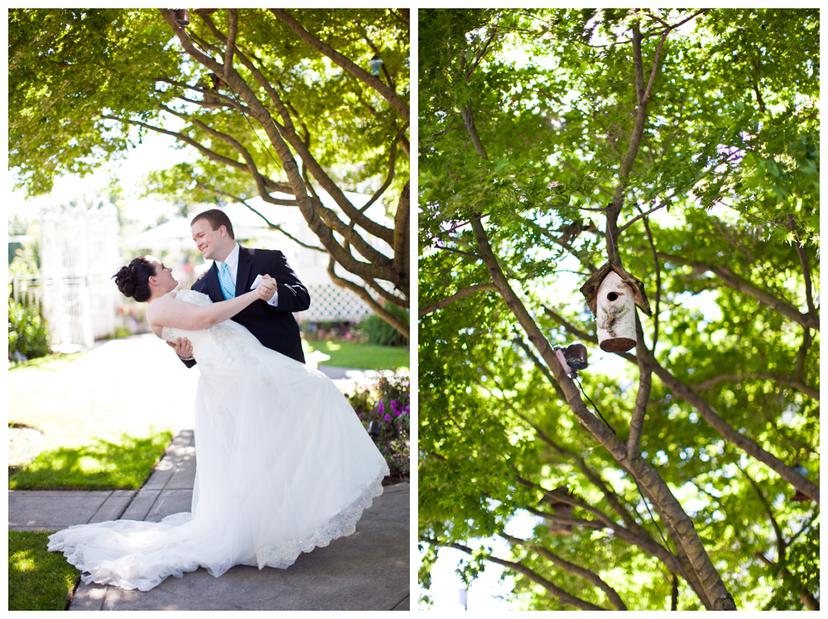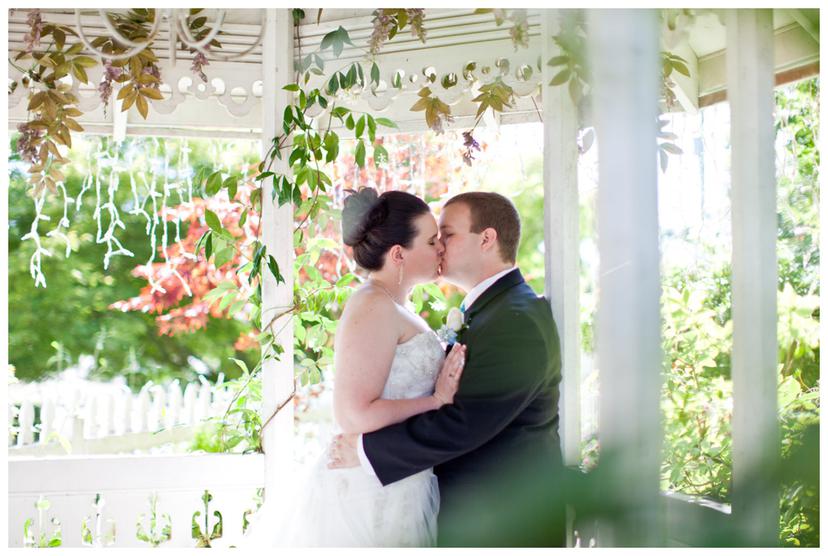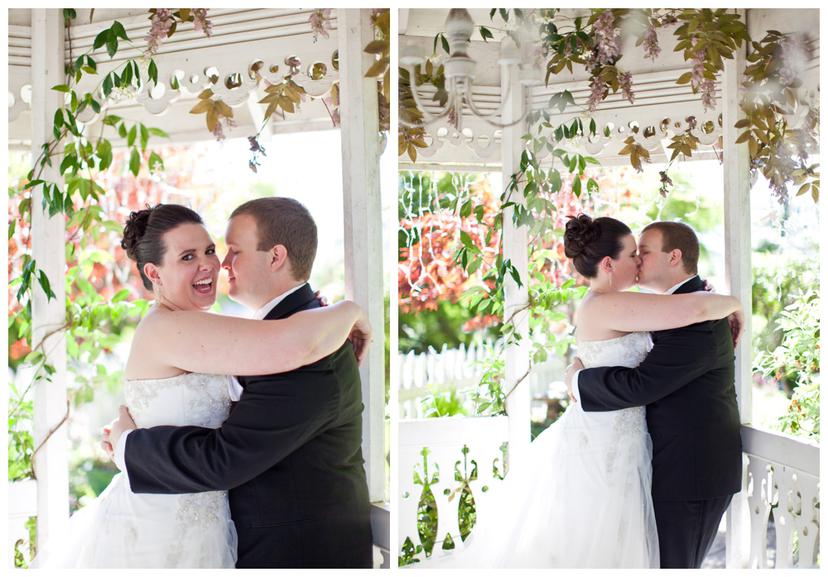 Then we went back inside for a few shots before the ceremony began – they were so calm!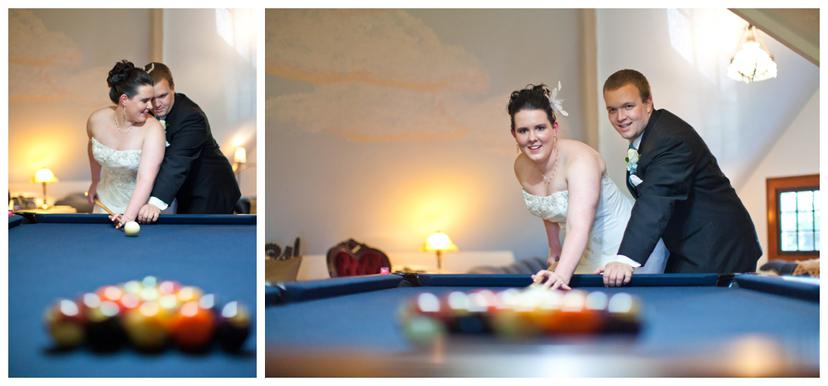 The ceremony was out on the back lawn – I was glad it was mostly shady! It was around 90 degrees that day!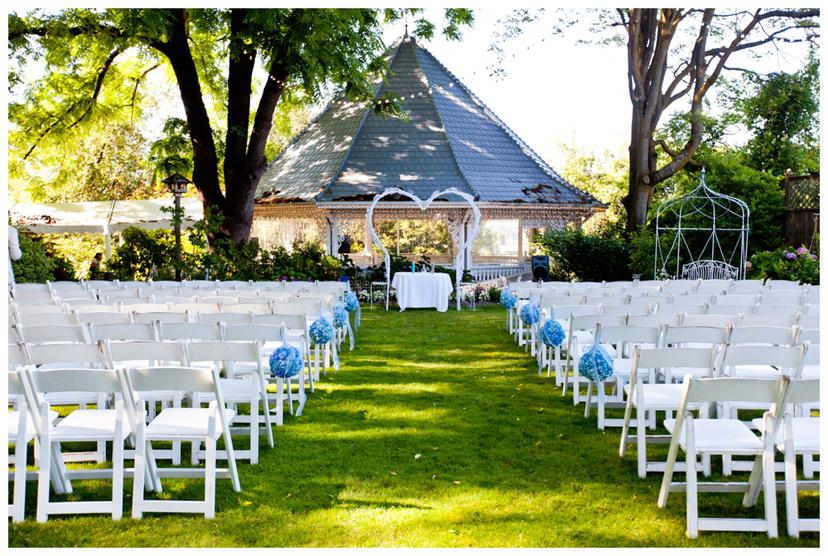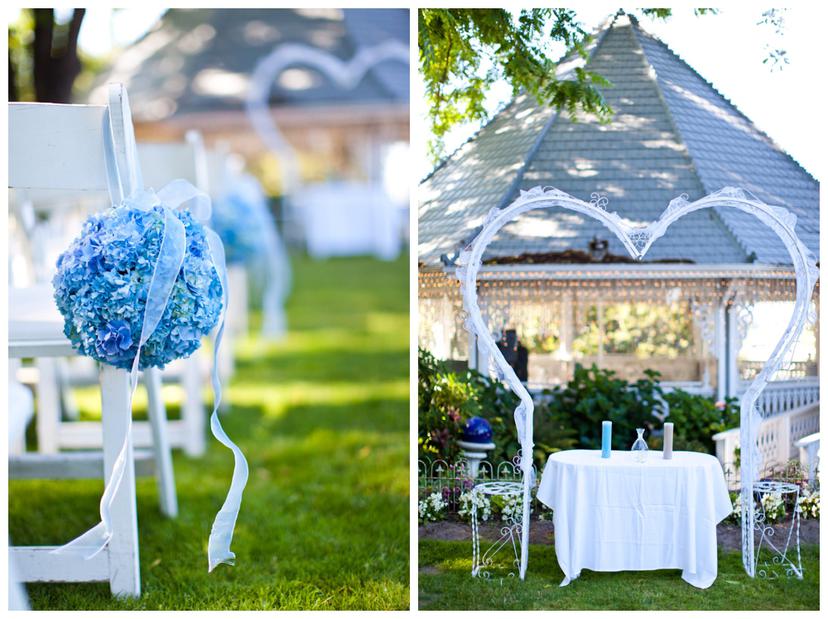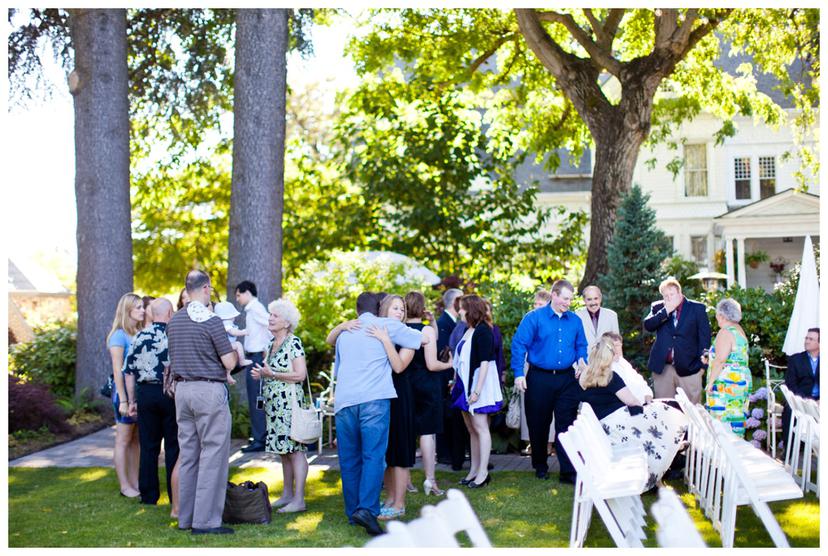 I loved how excited Matt looked as he was walking down the aisle! So cute.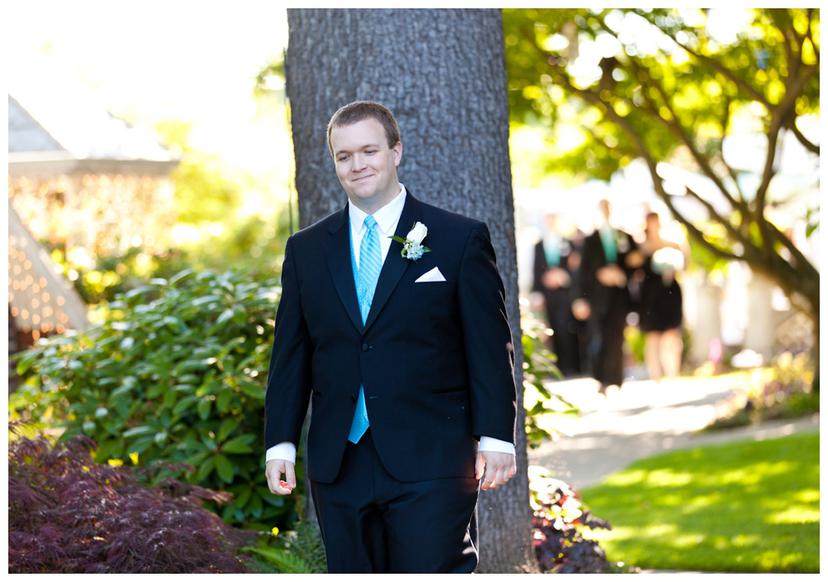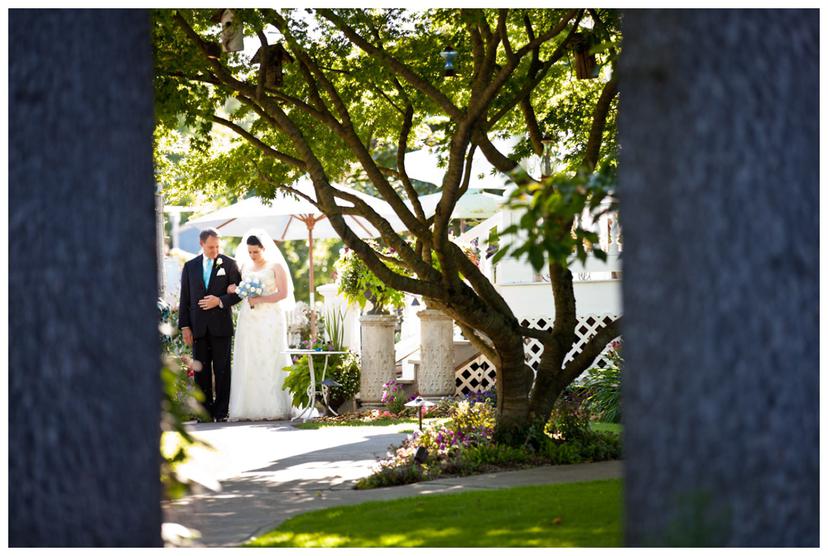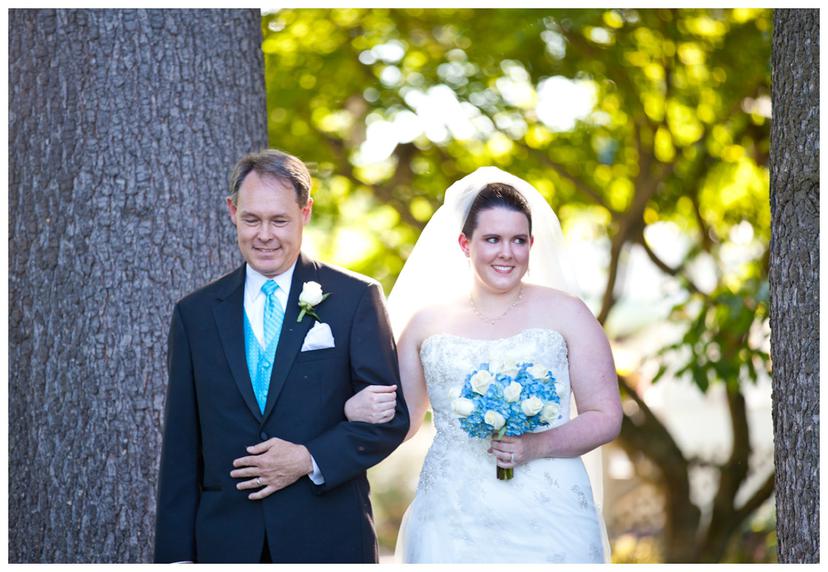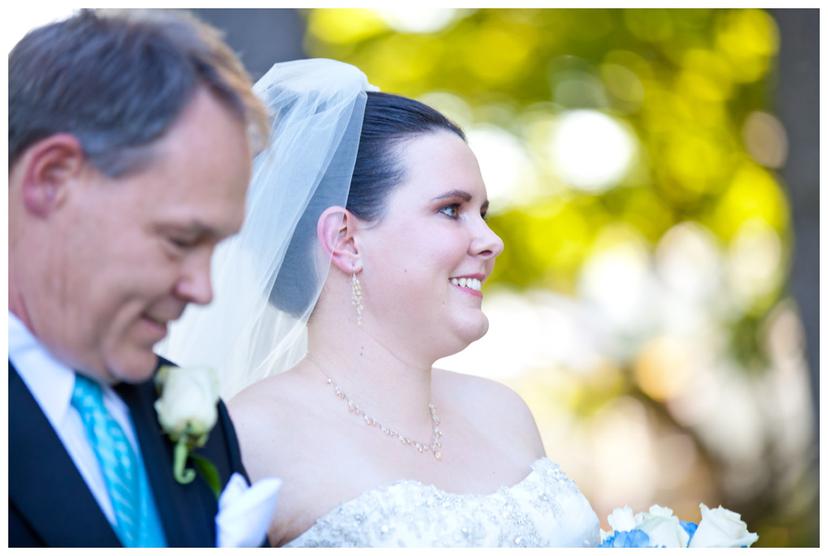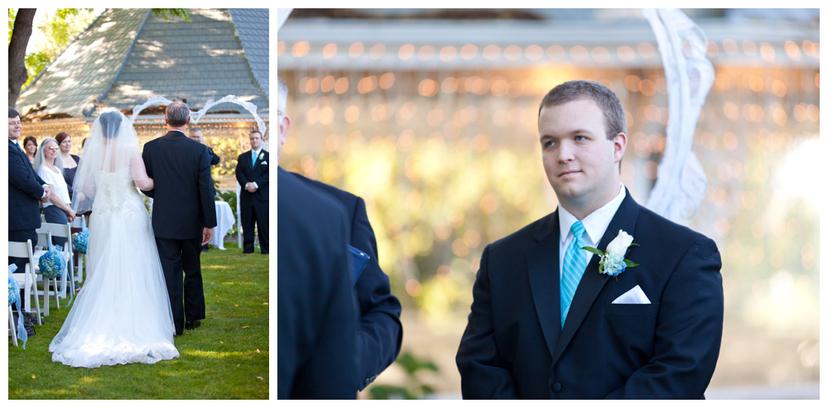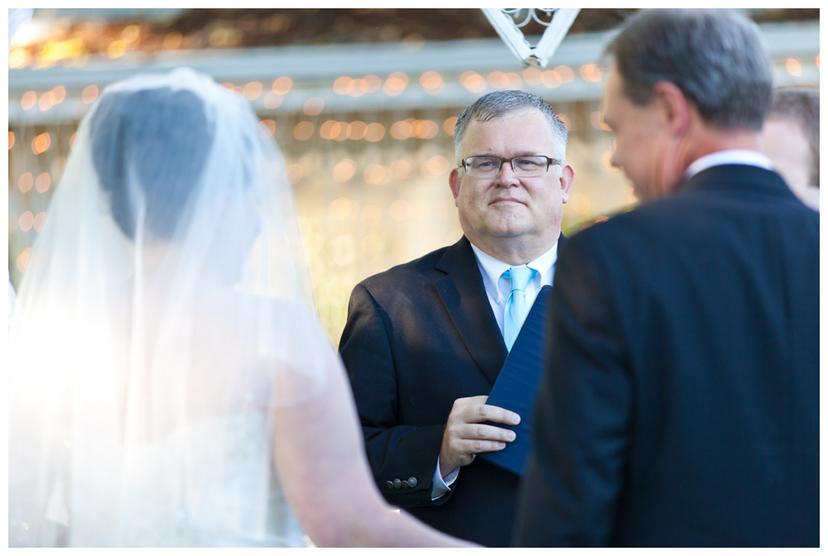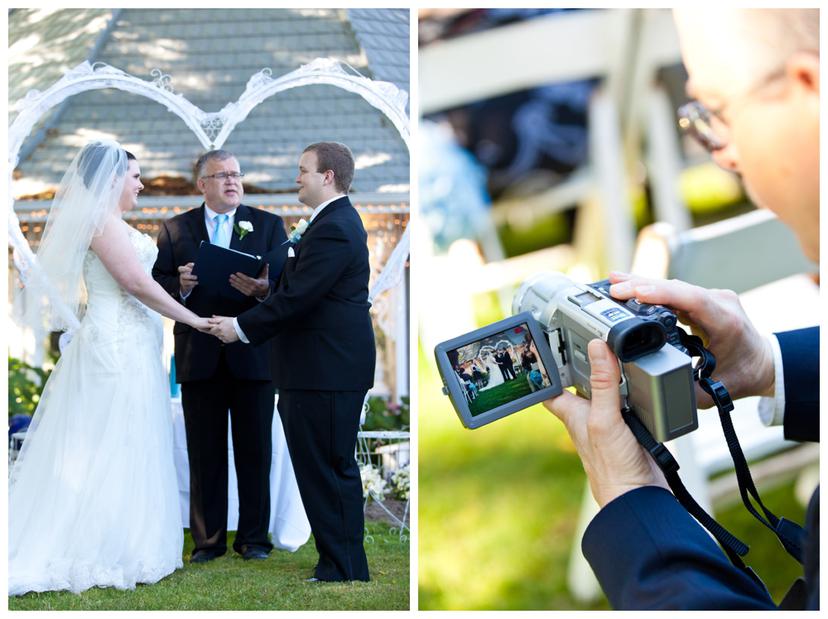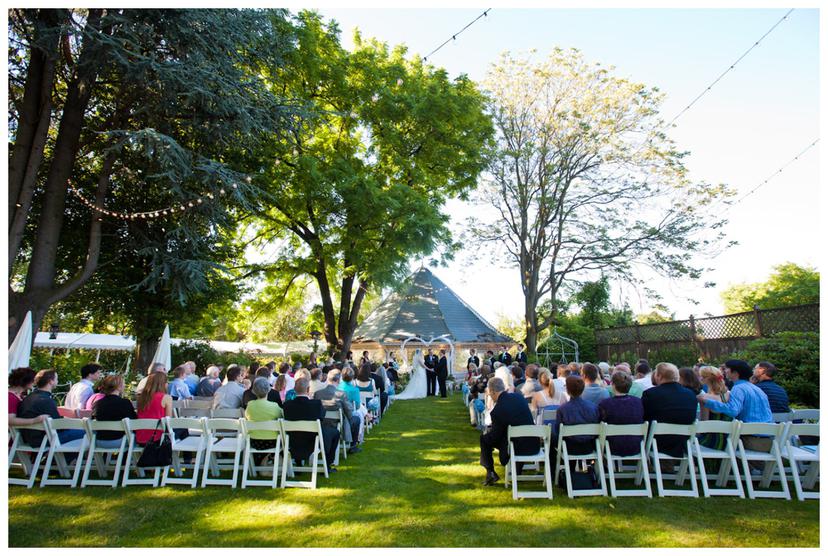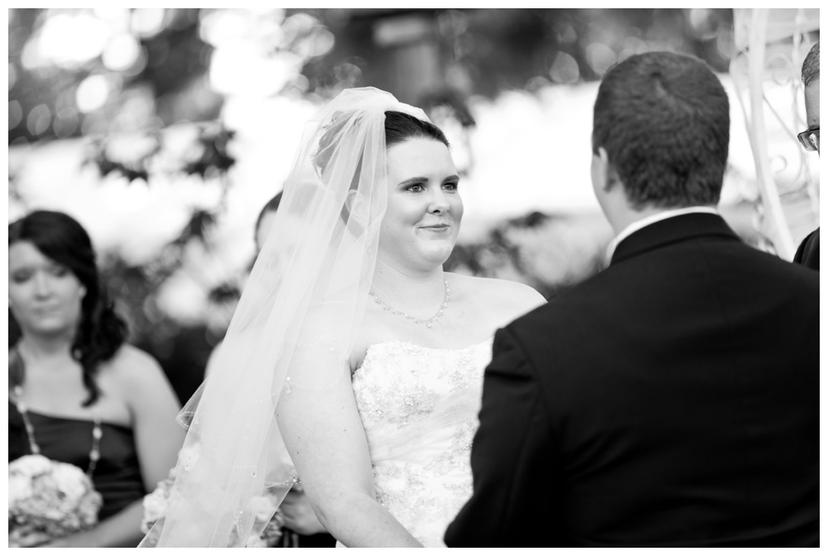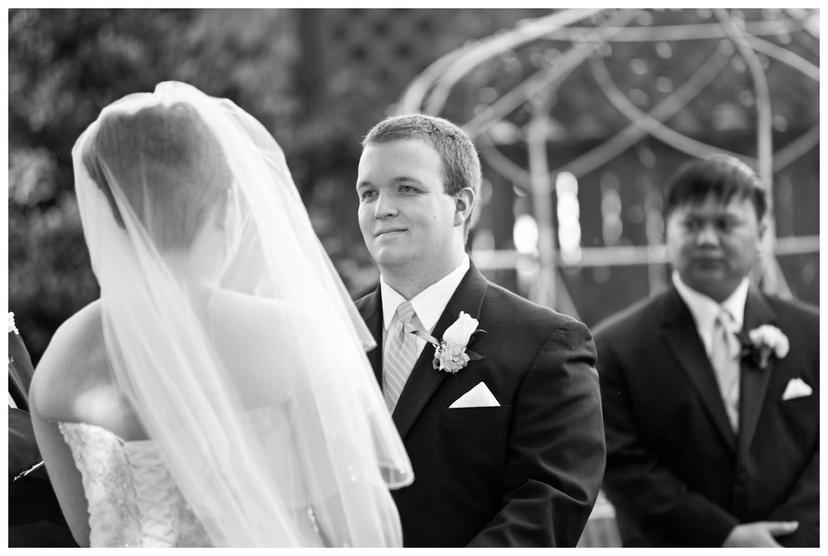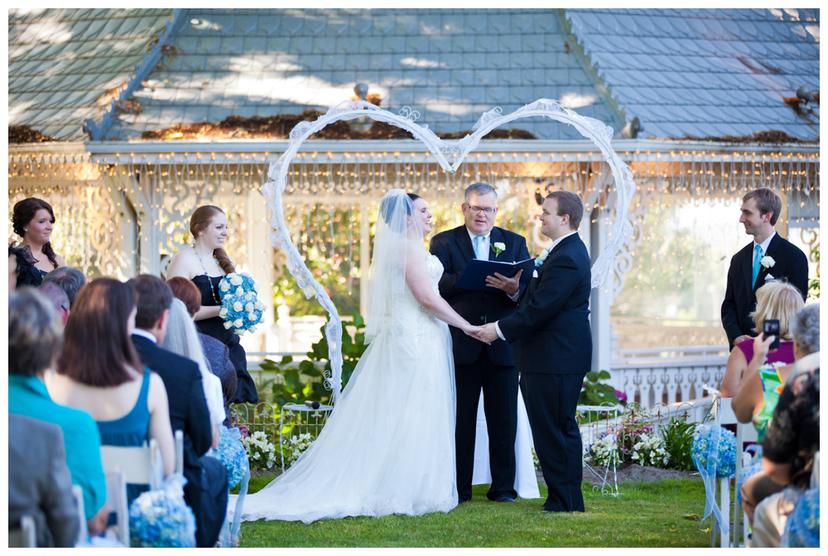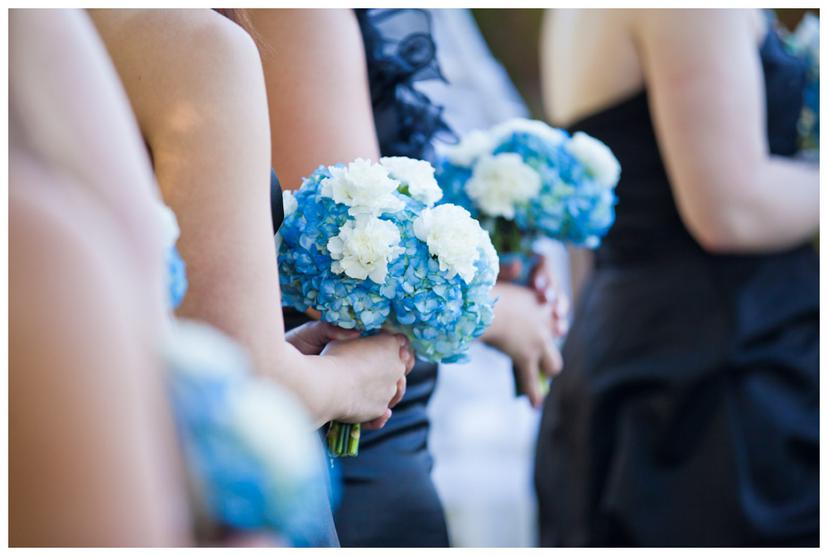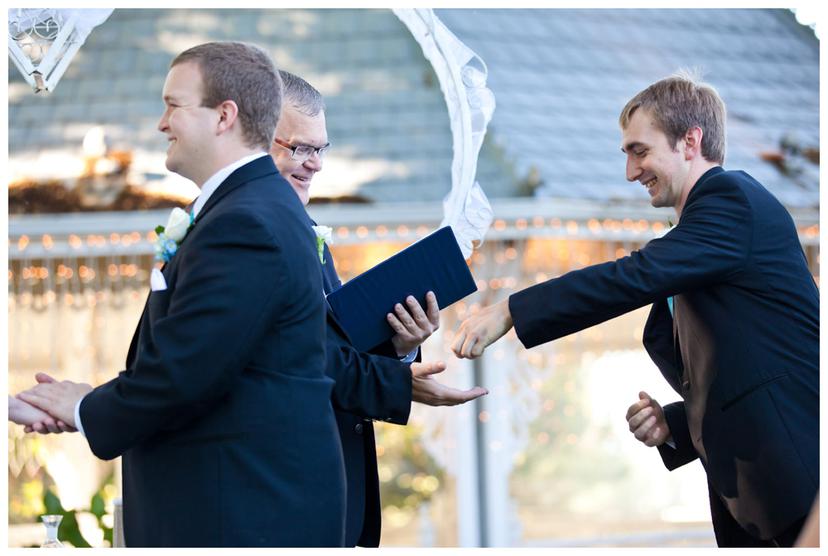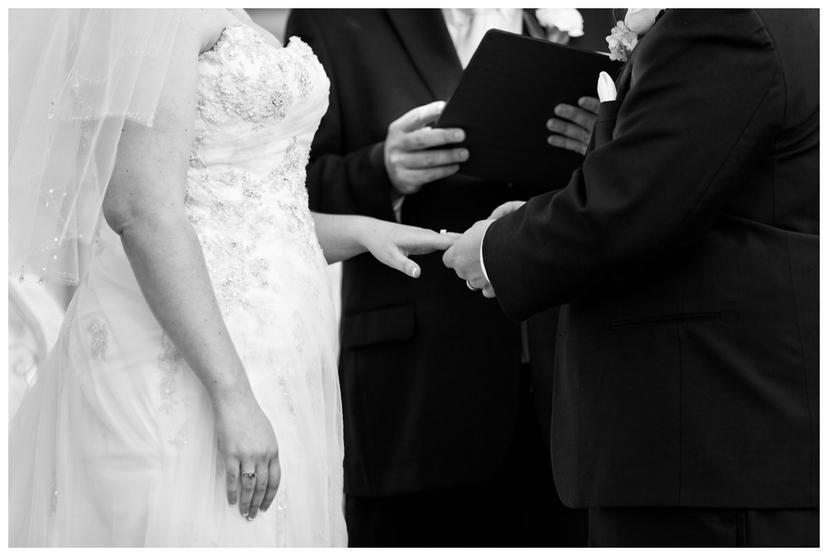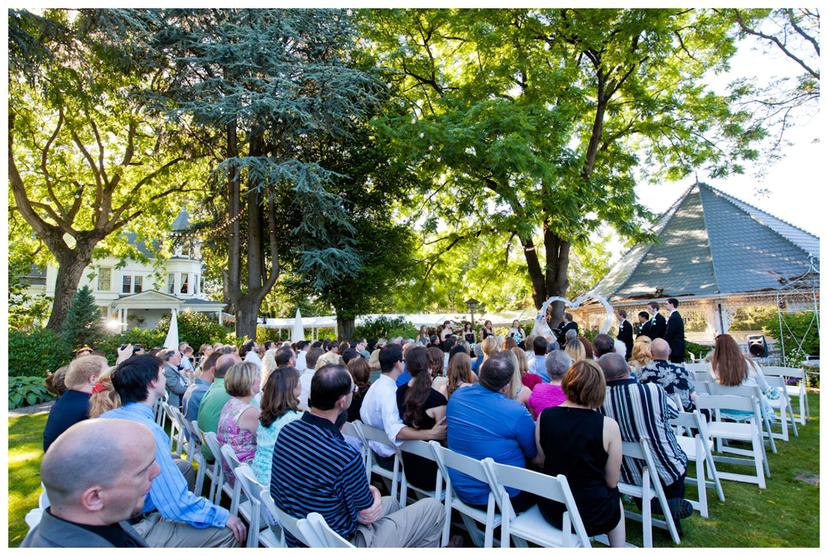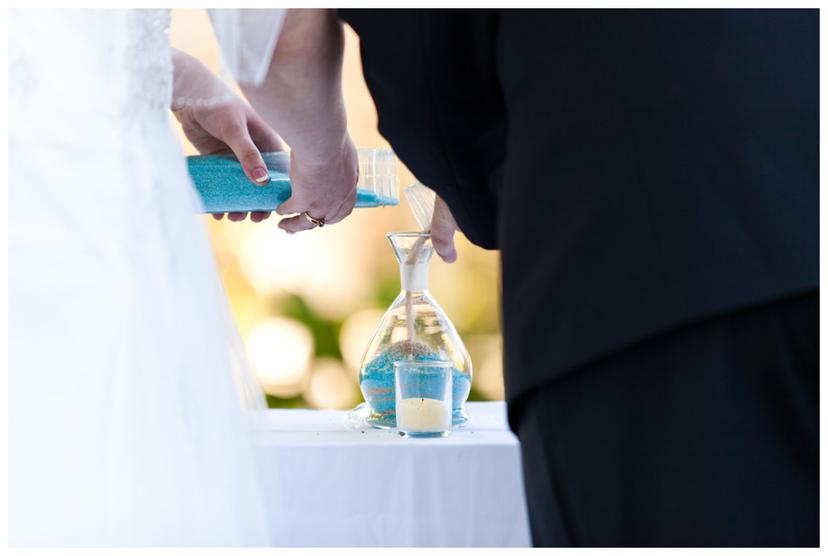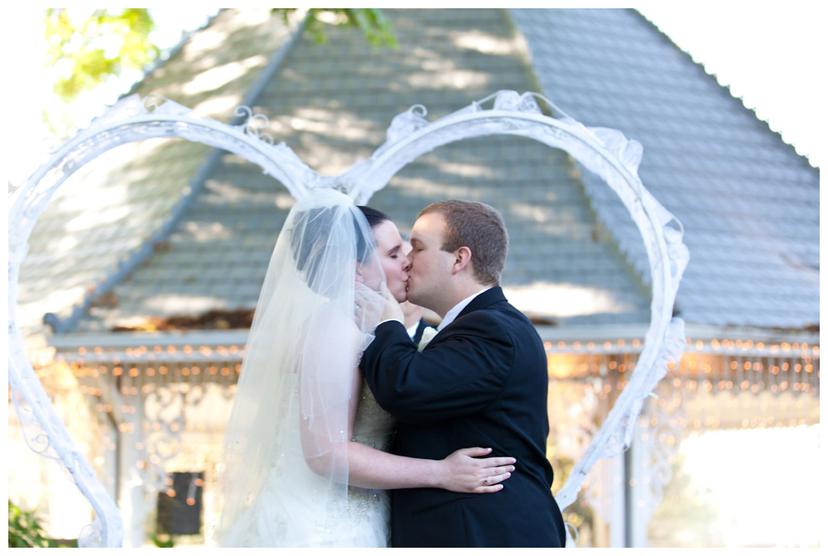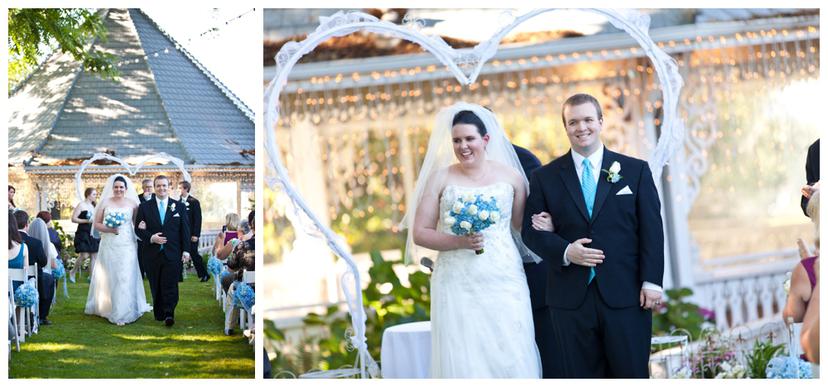 Yay! When the ceremony was over, we headed inside to sign the marriage license.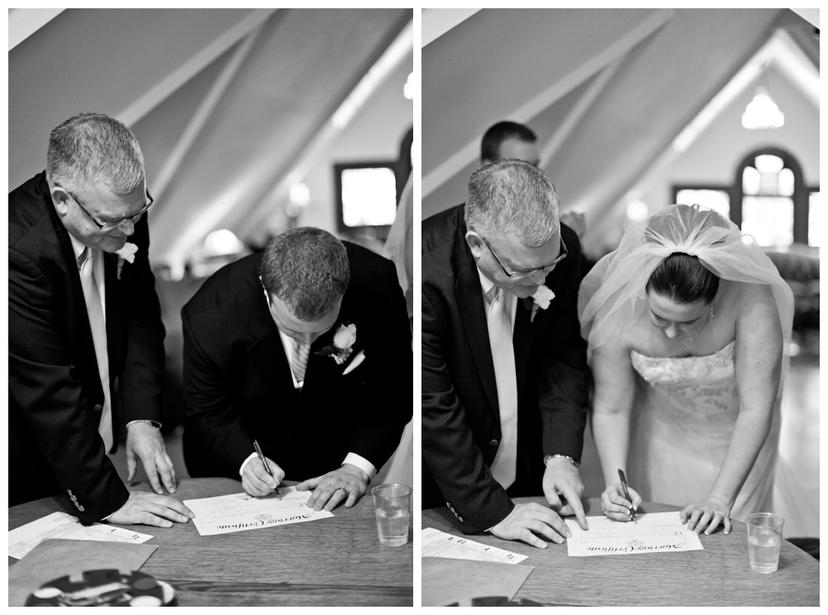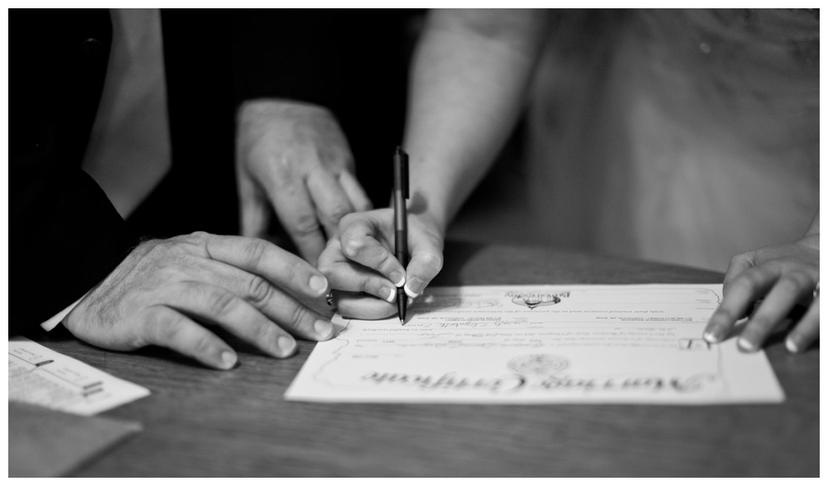 And then it was time to take group pictures. Let's just say they had a lot of family members in attendance…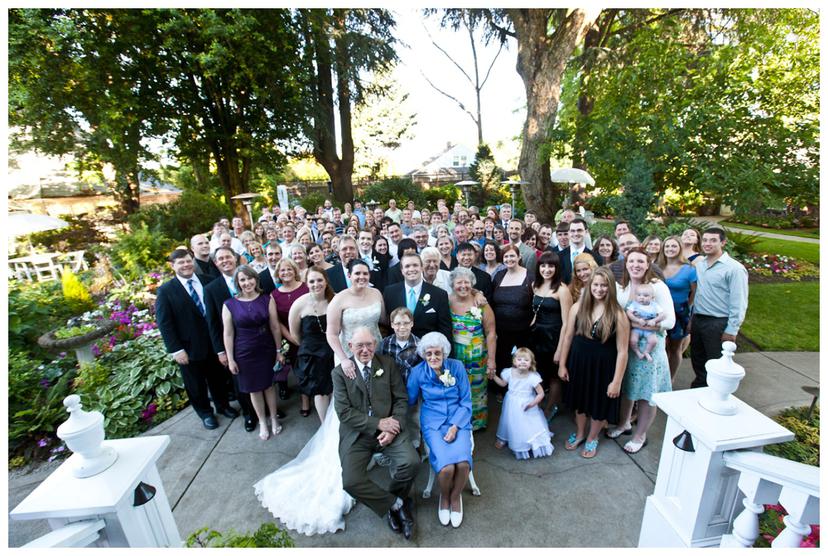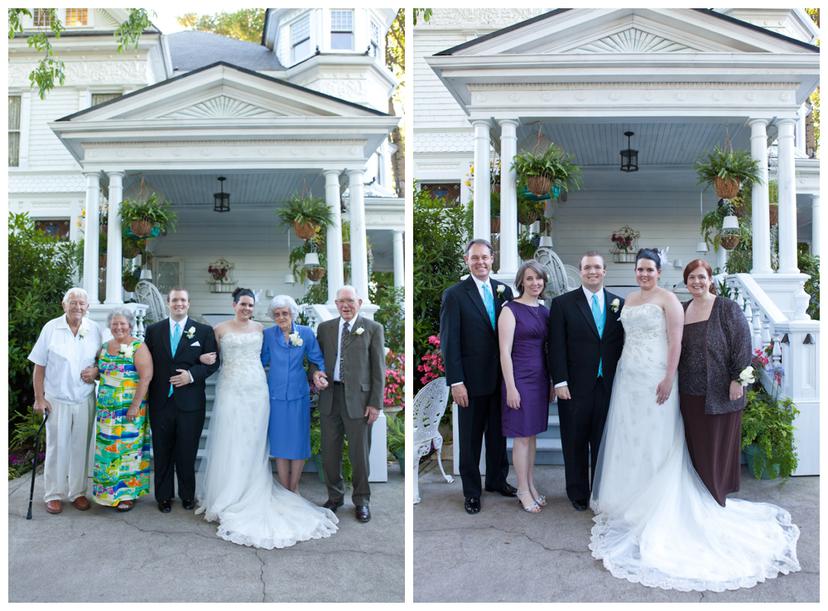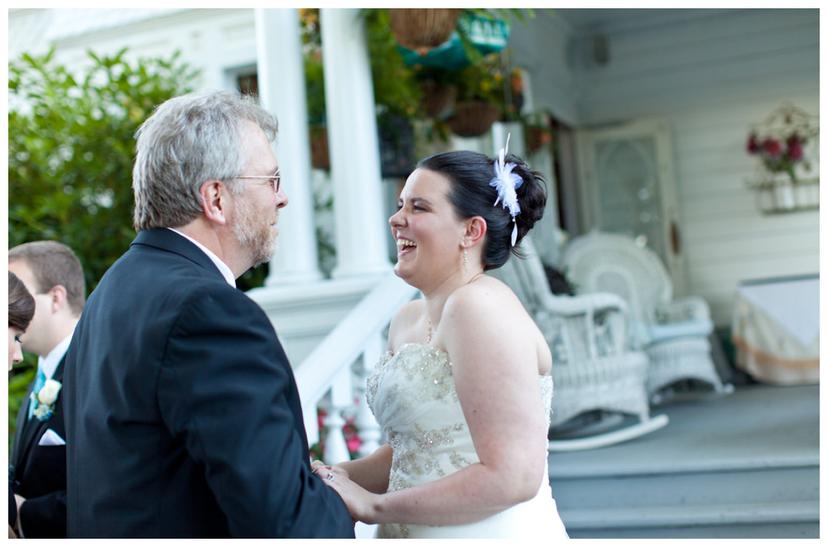 By this point, everyone was starving, and dinner began! Everything (including the cake) was gluten free and delicious. The Queen Anne staff did all the catering, and the cake was made by Sweetpea Baking Company.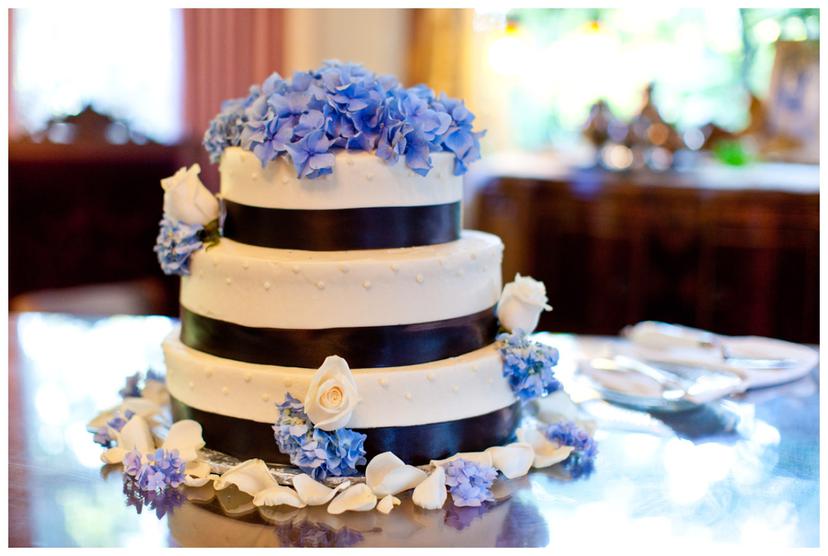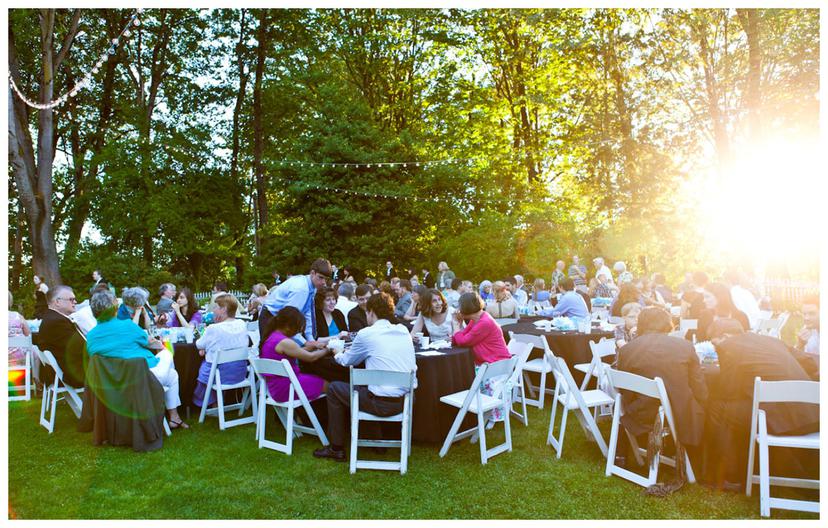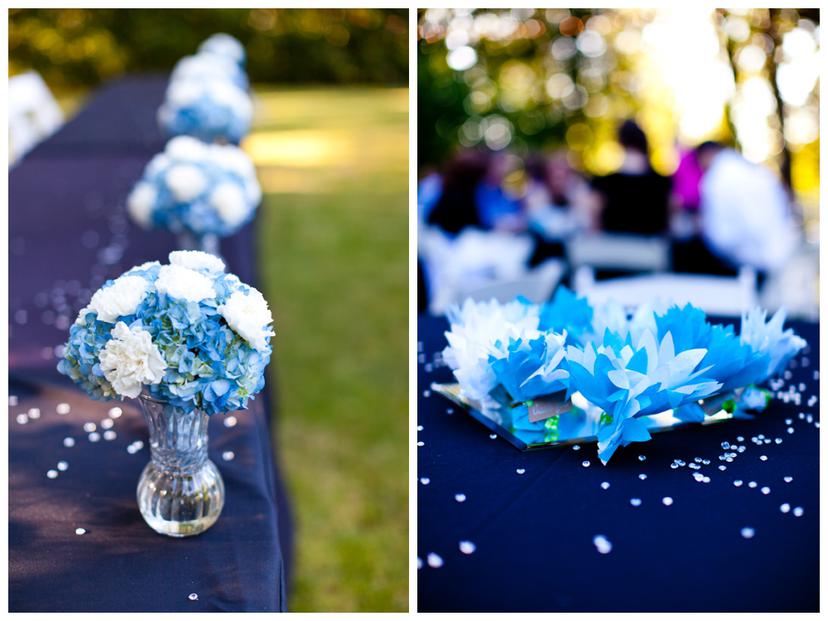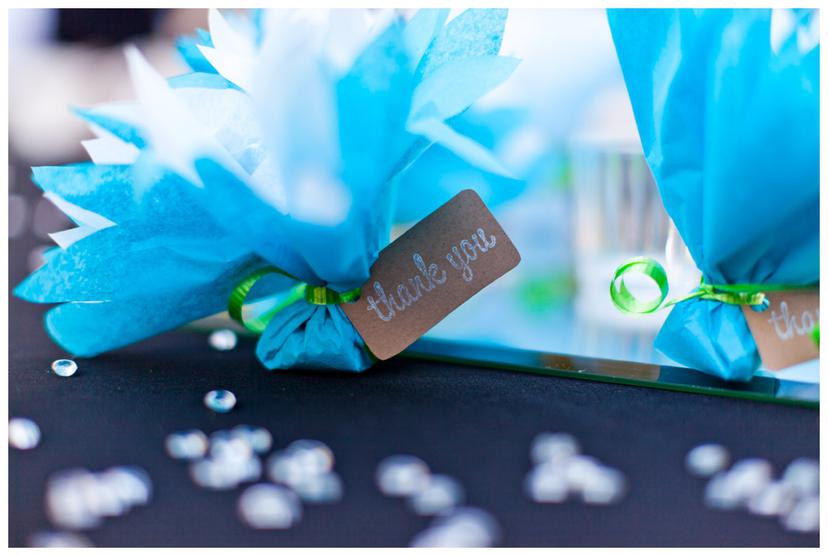 I took some photos of Sarah and Matt's rings while everyone was eating. So pretty!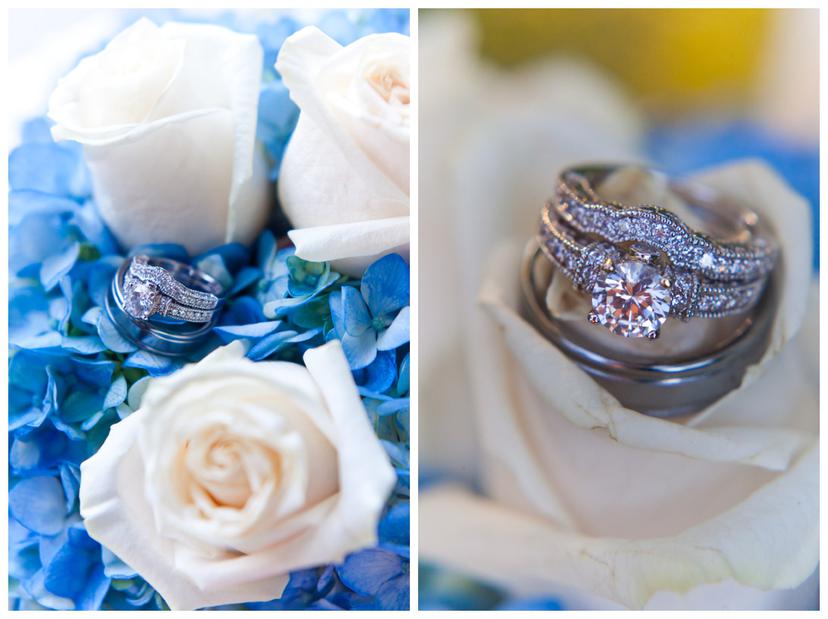 And then it was time for toasts! The first one was sweet, the second one was hilarious, the third one was emotional, the fourth one was silly, and the last one was inappropriate! I had a great time catching Sarah and Matt's reactions to their friends' words.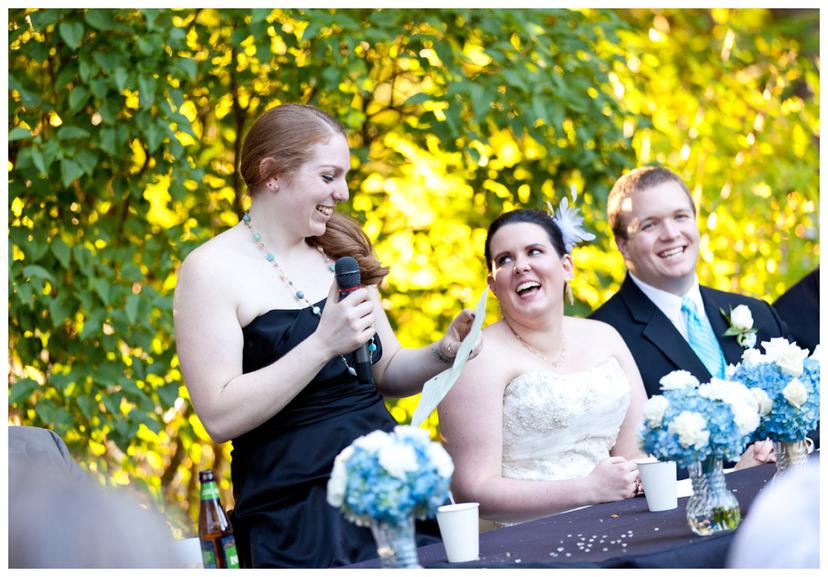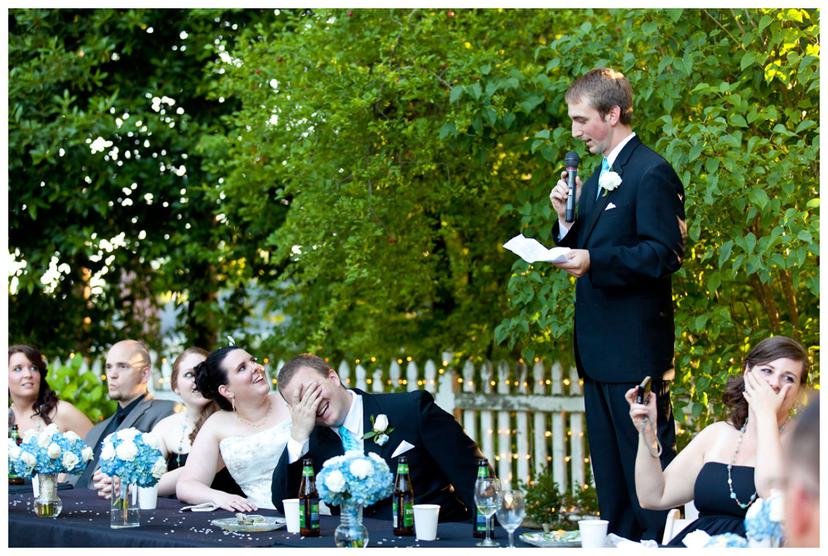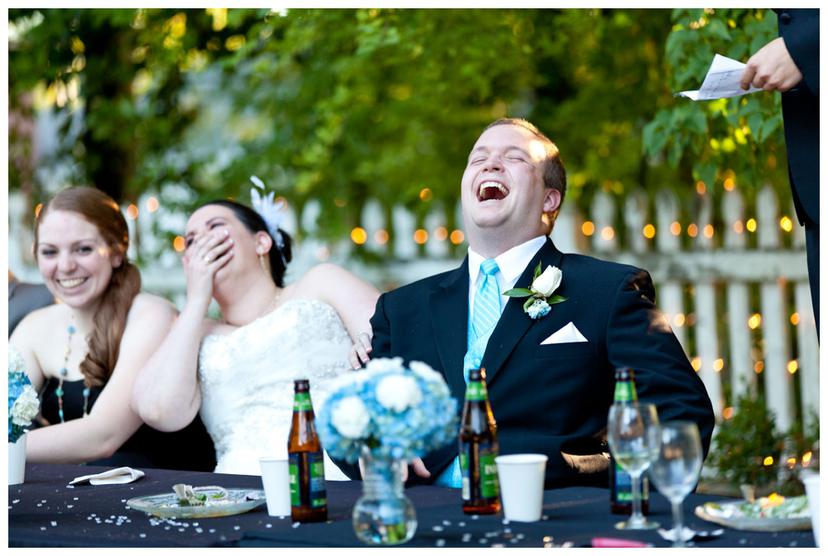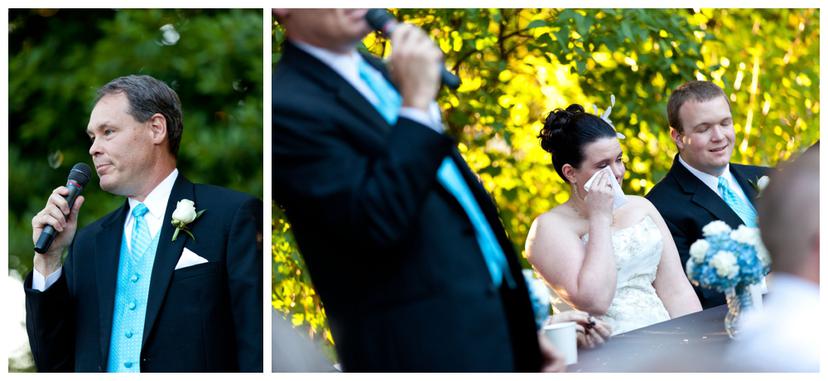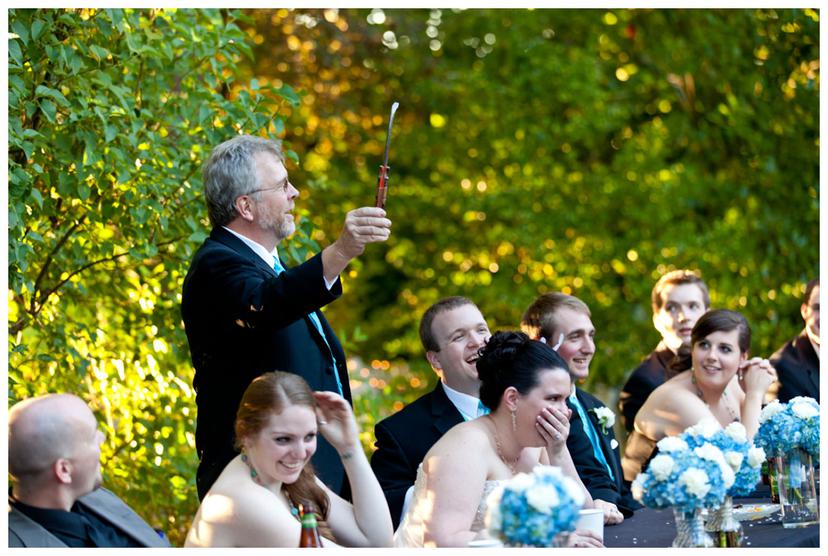 After the toasts, I took advantage of the gorgeous golden light to get some shots of wedding party.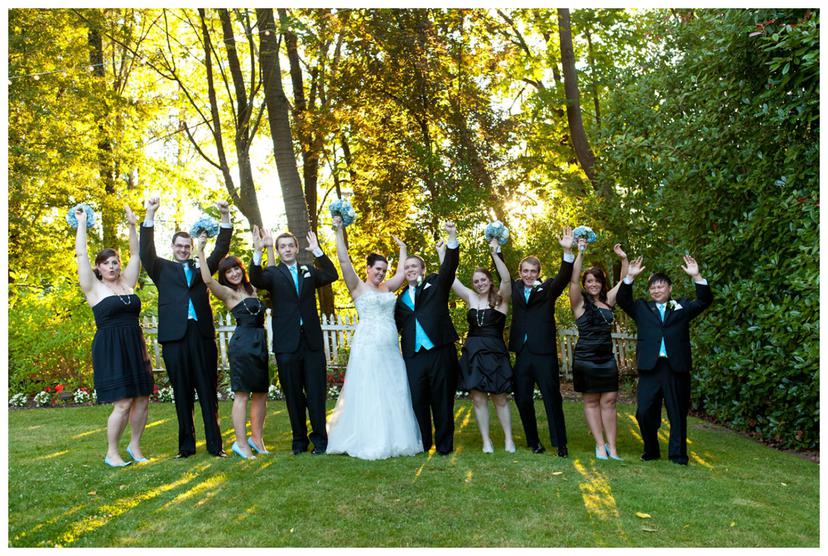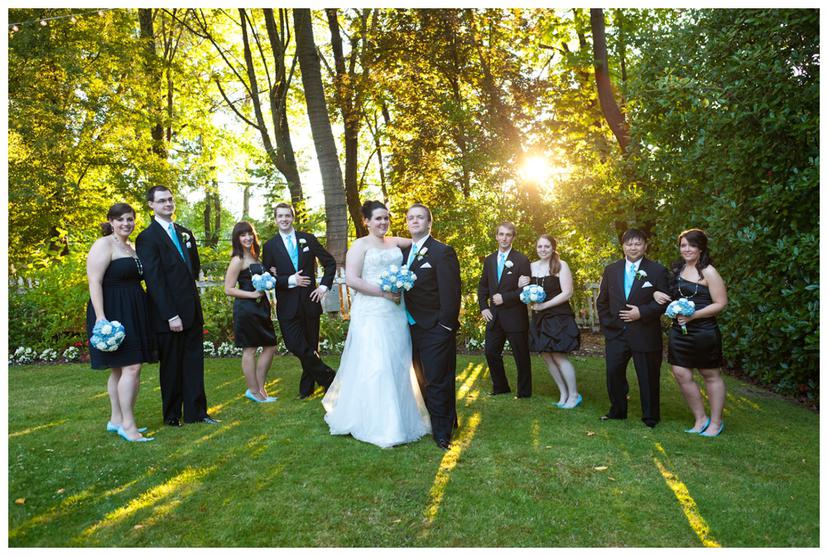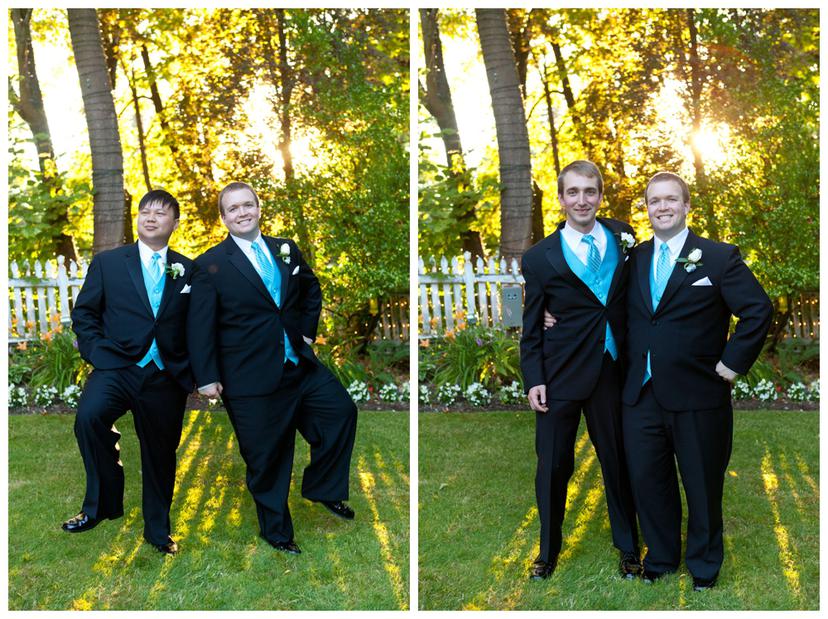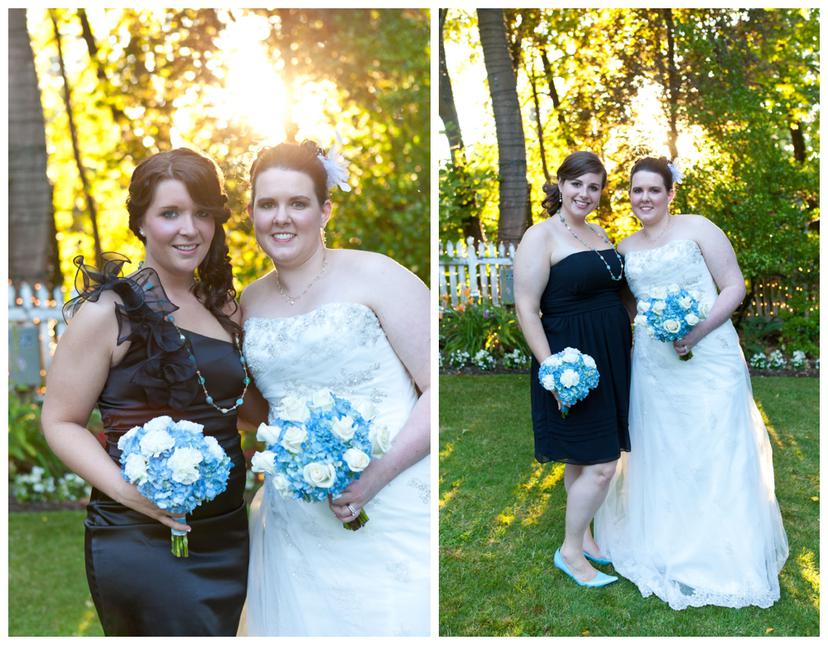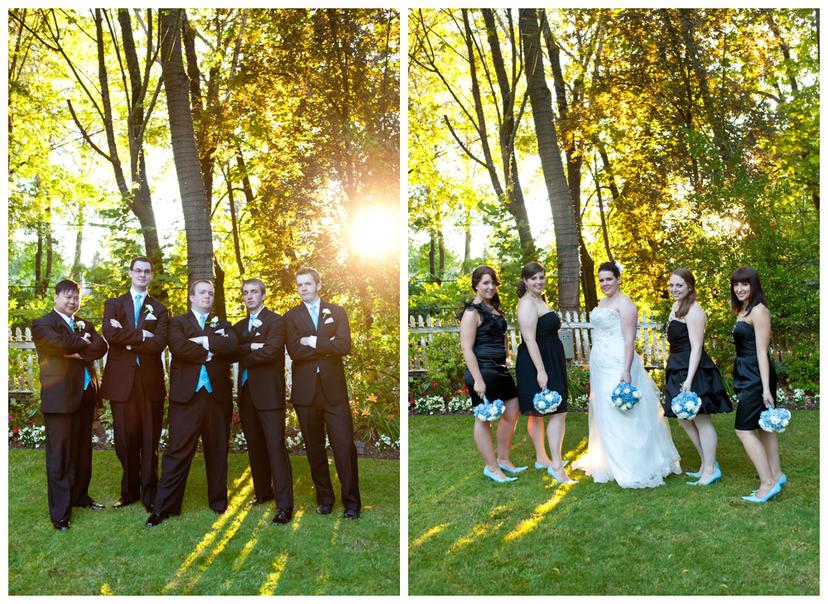 And then, doing our best to stick to the schedule (special thanks to the Queen Anne's coordinator Kiki for being amazing), Sarah and Matt head inside to cut their cake!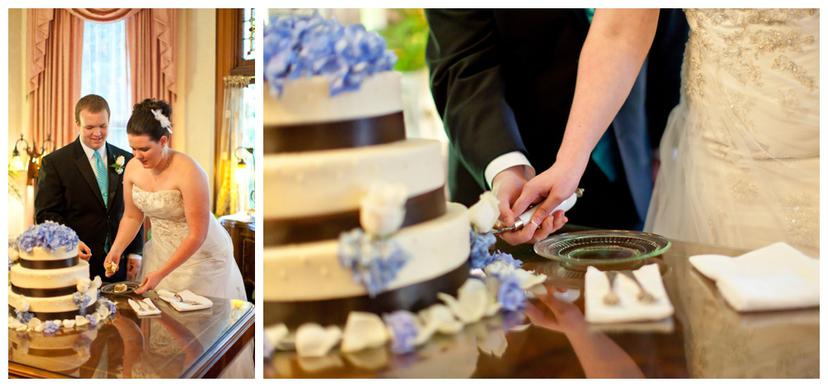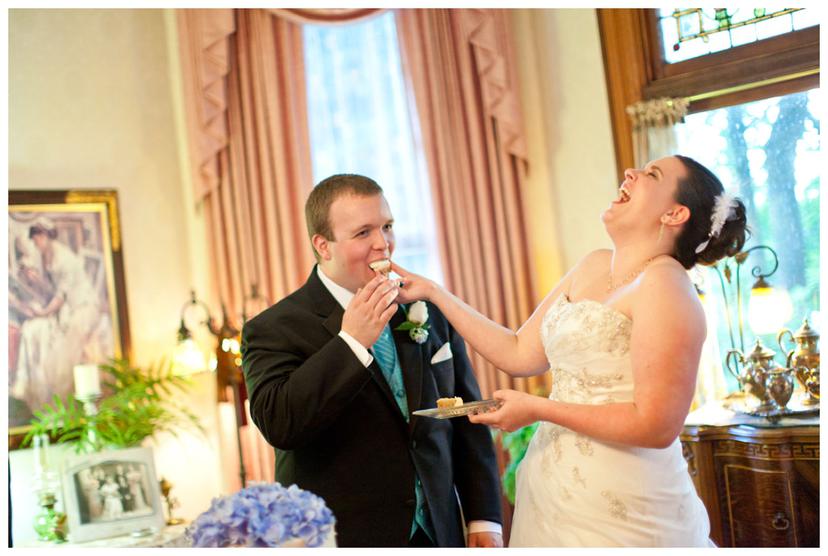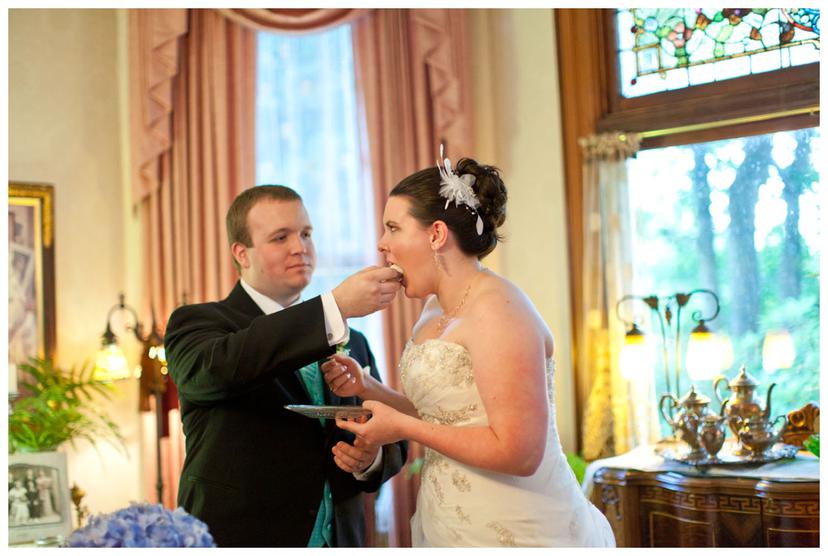 As the caterers cut the rest of the cake for the guests, everyone head over to the gigantic gazebo on the back of the property to start dancing!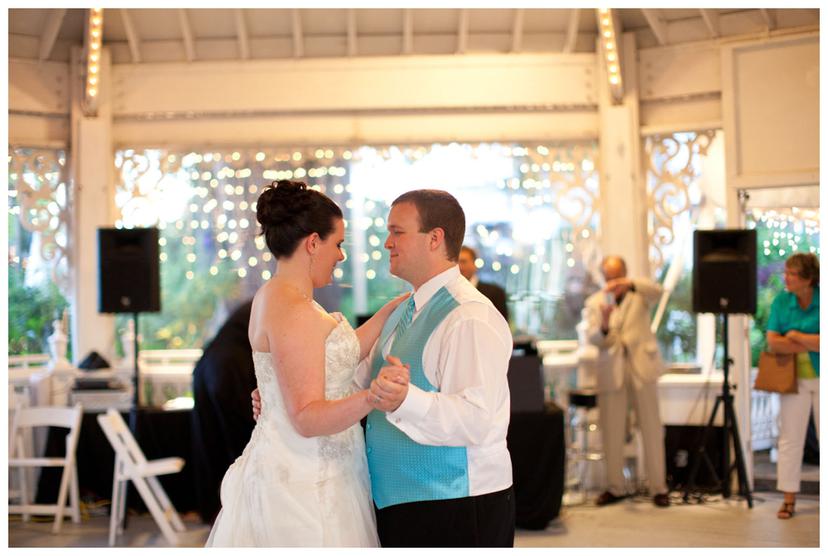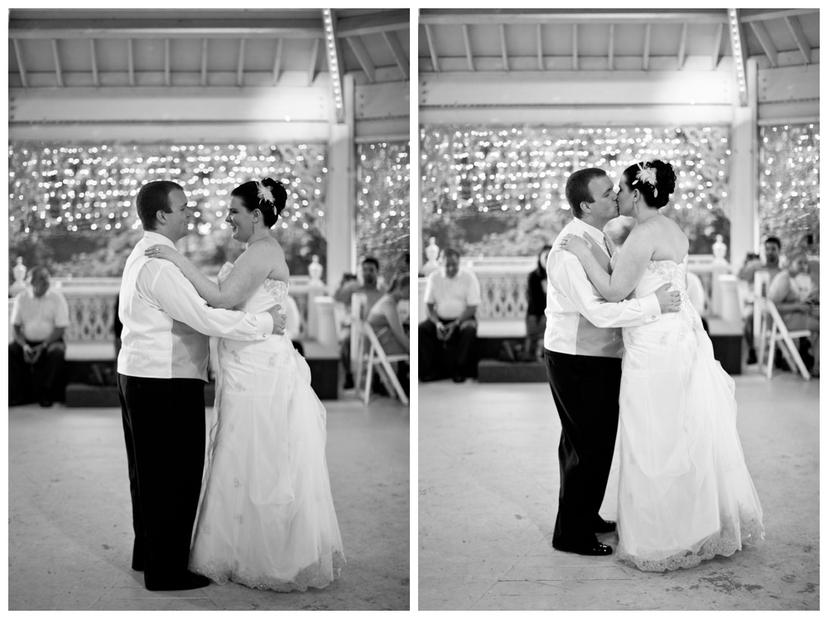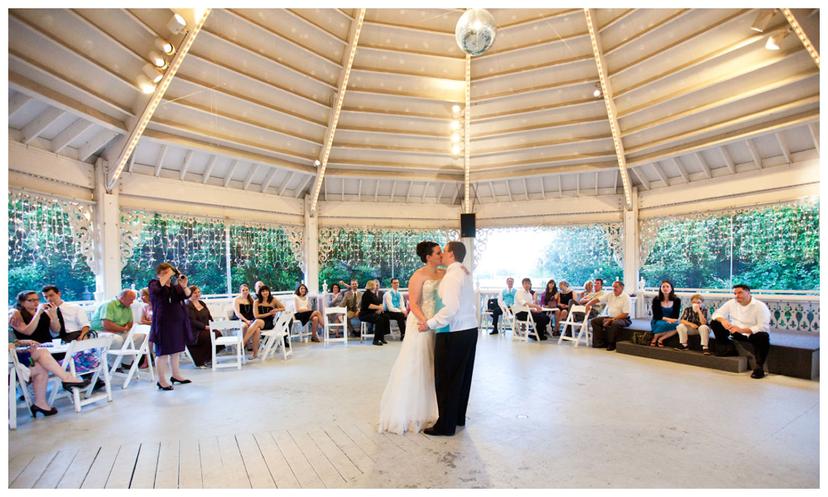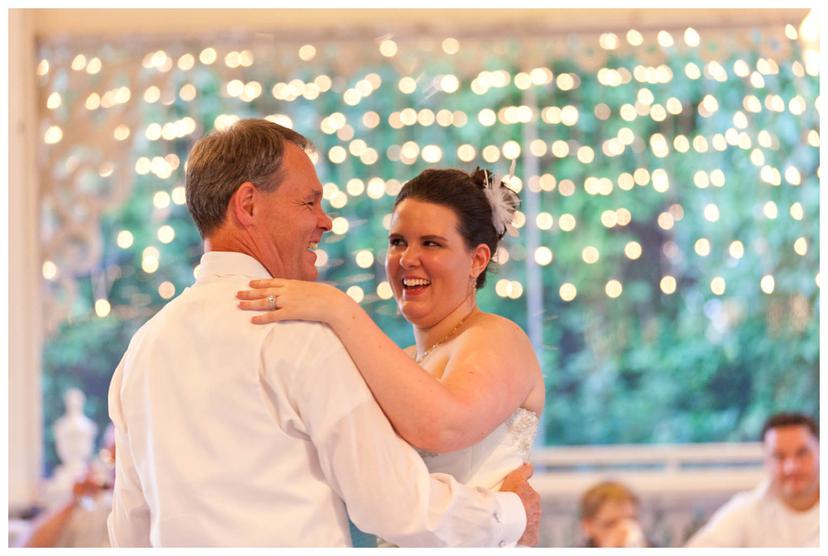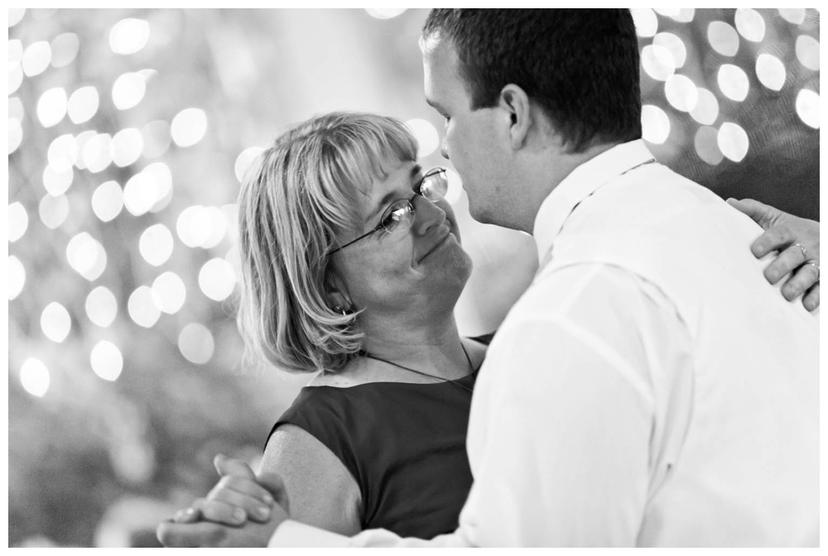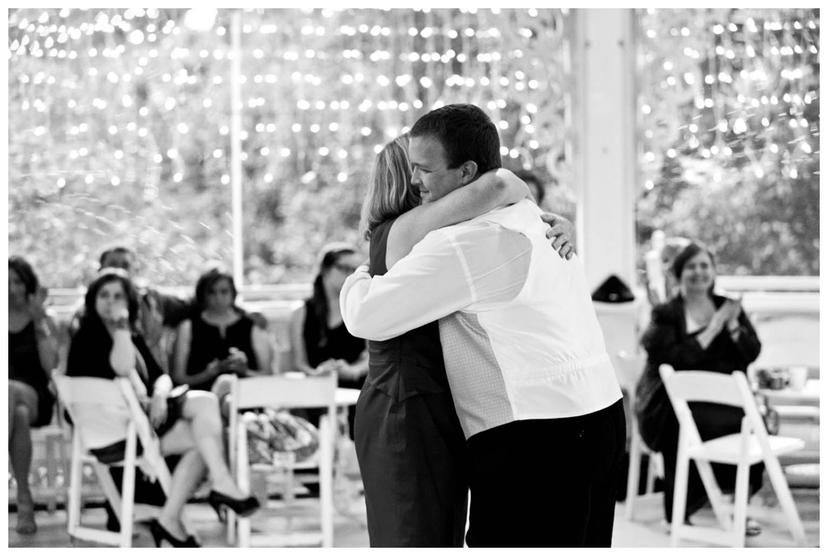 Because the light was fading fast, I pulled Sarah and Matt away one last time to get portraits at dusk, now that they were married!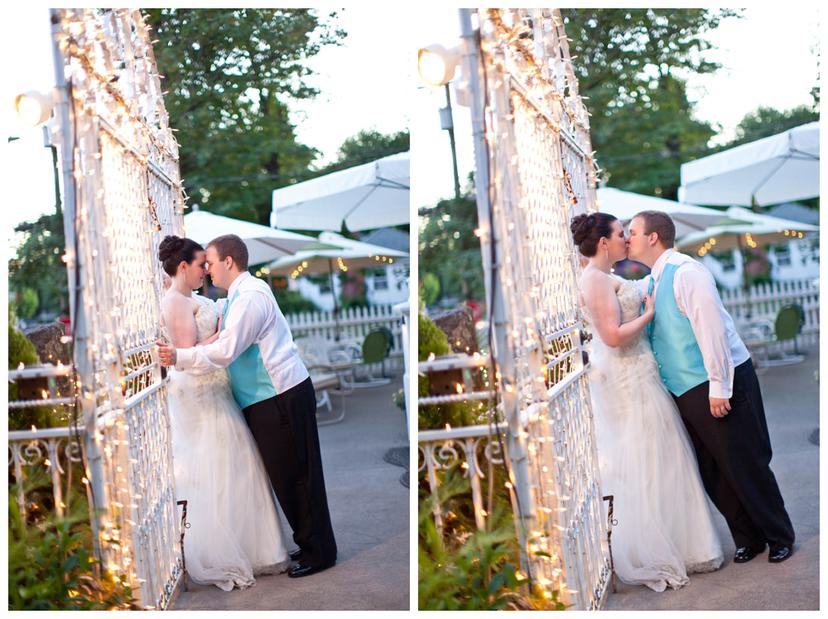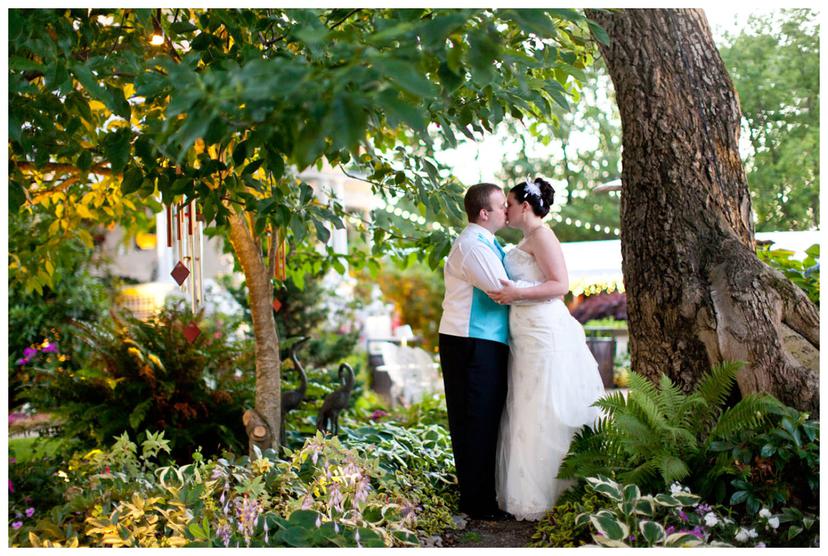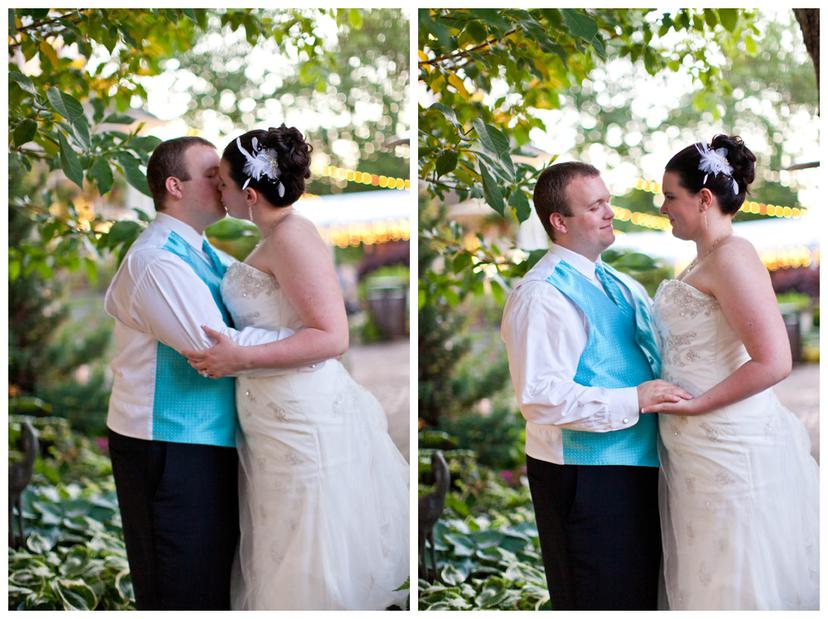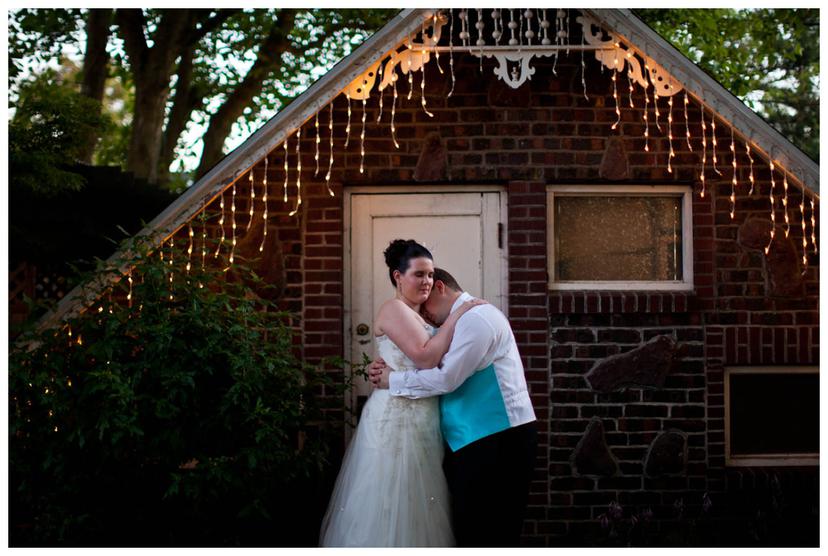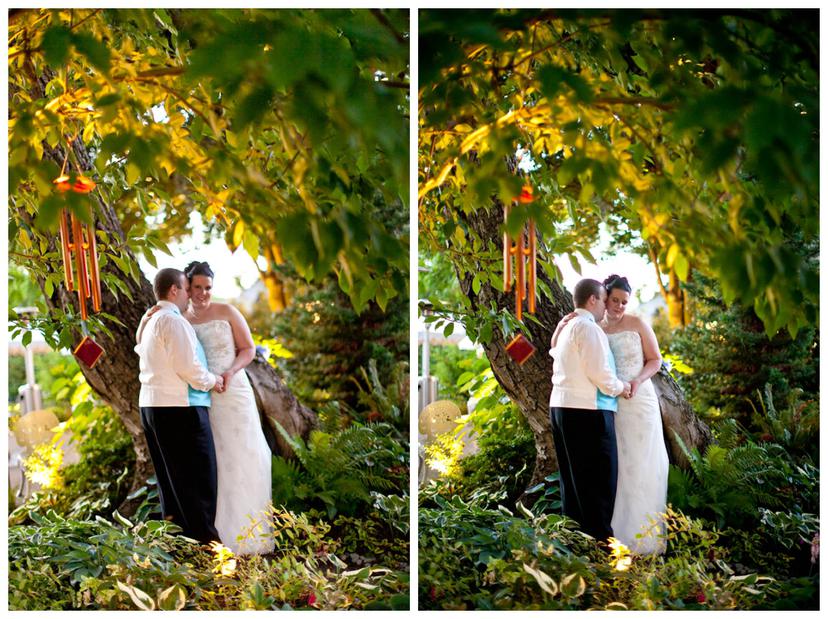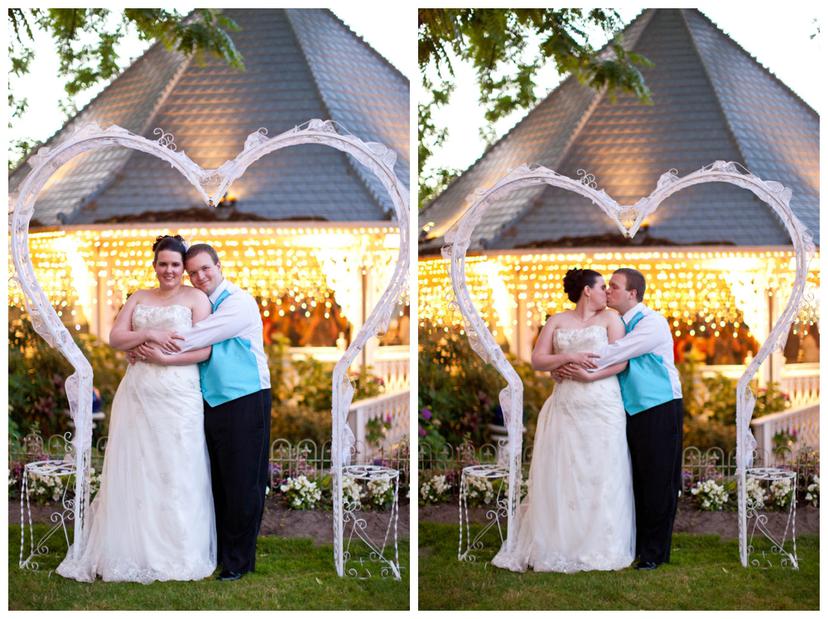 Now the only thing left to do was dance the night away!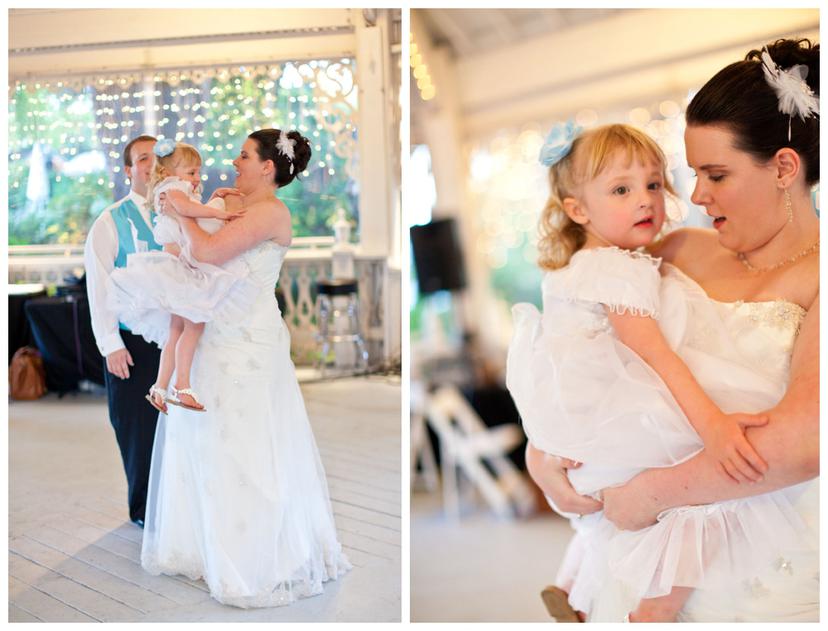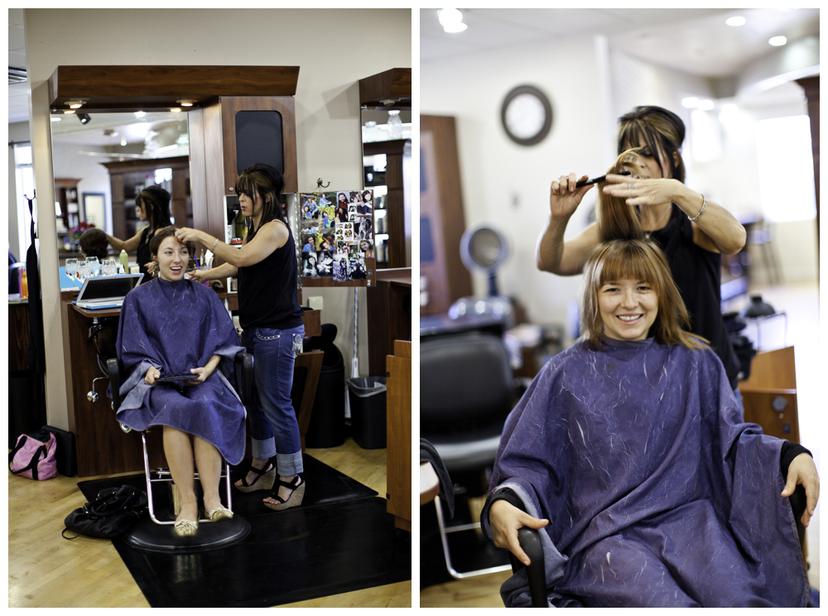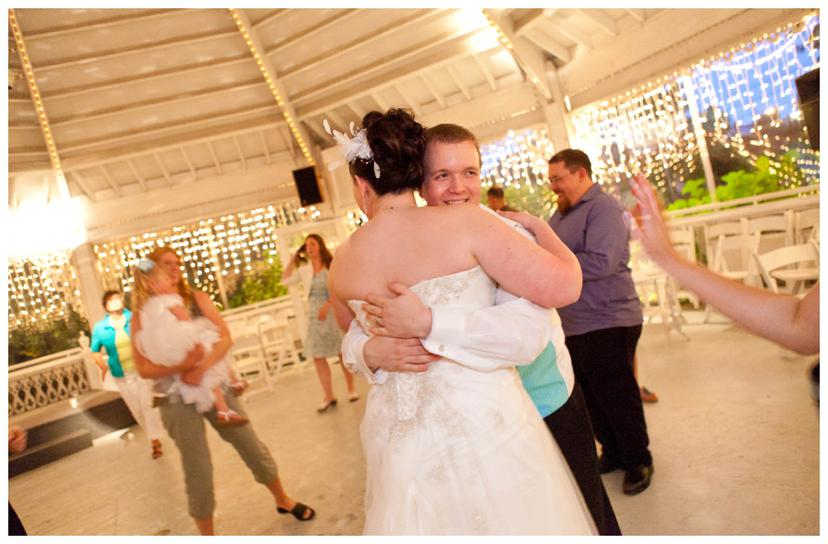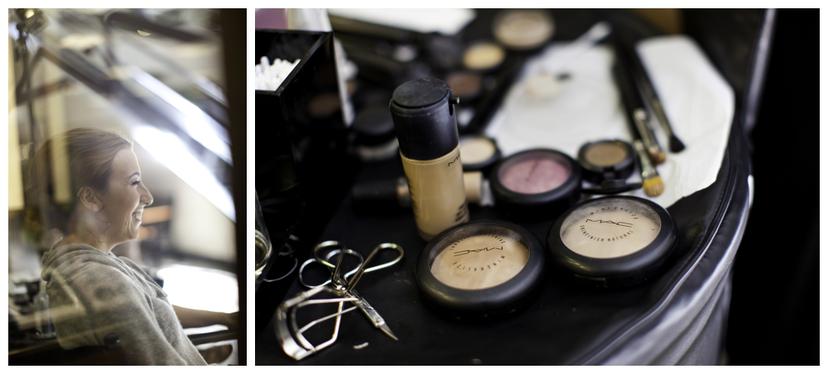 They only paused to do the bouquet and garter toss!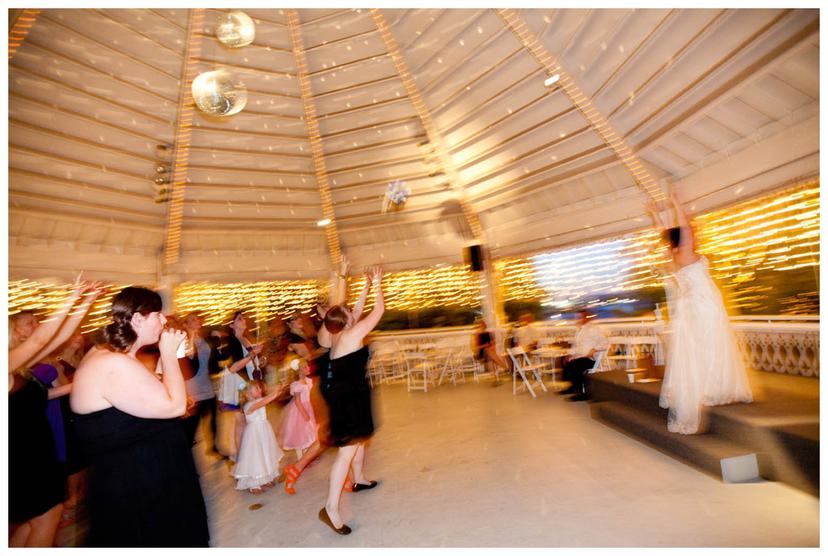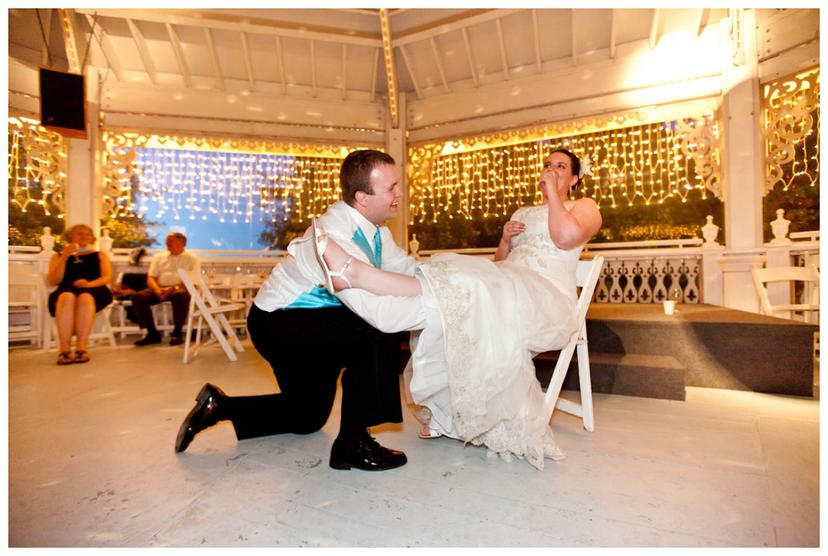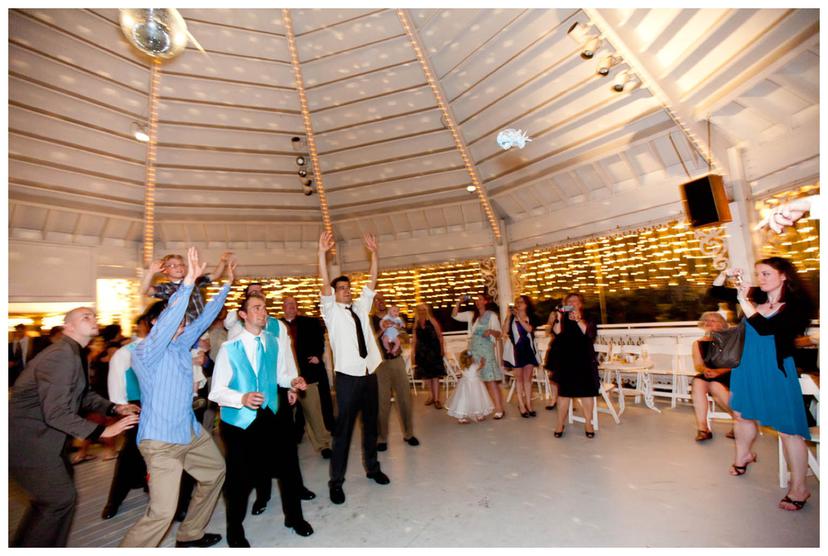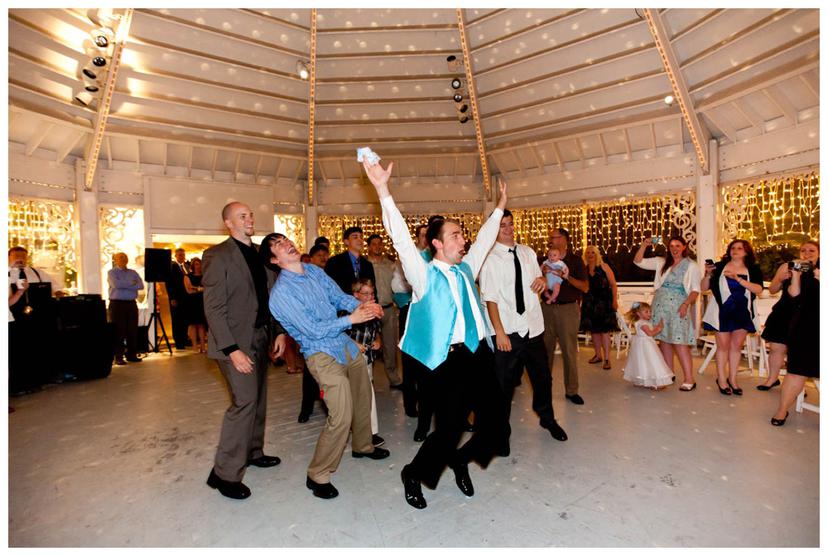 More dancing! Woo!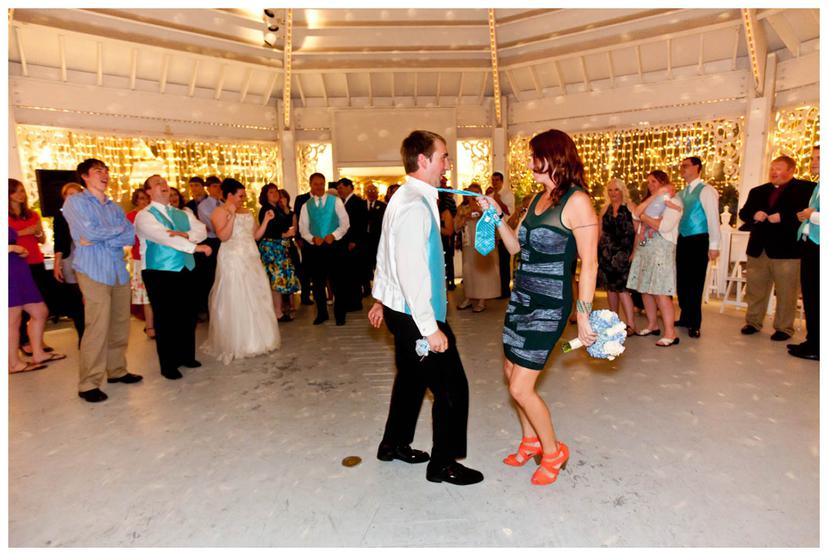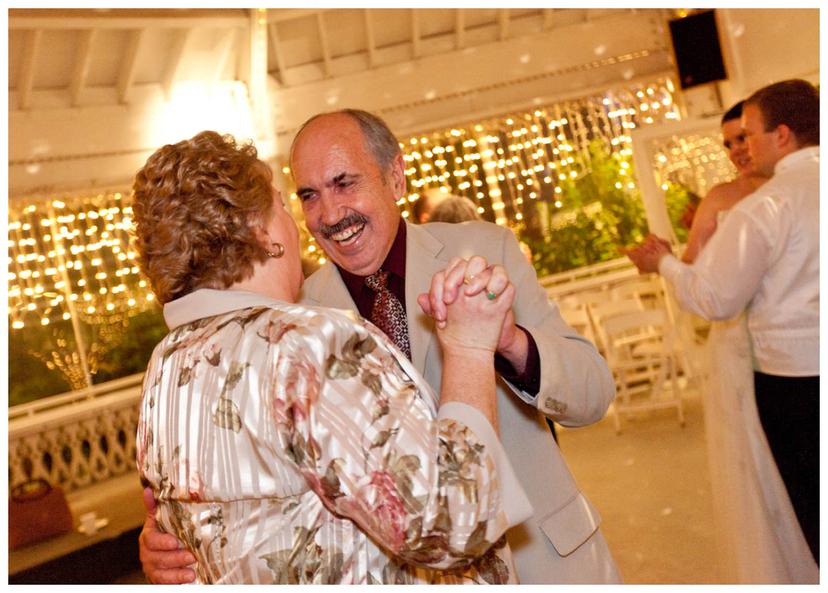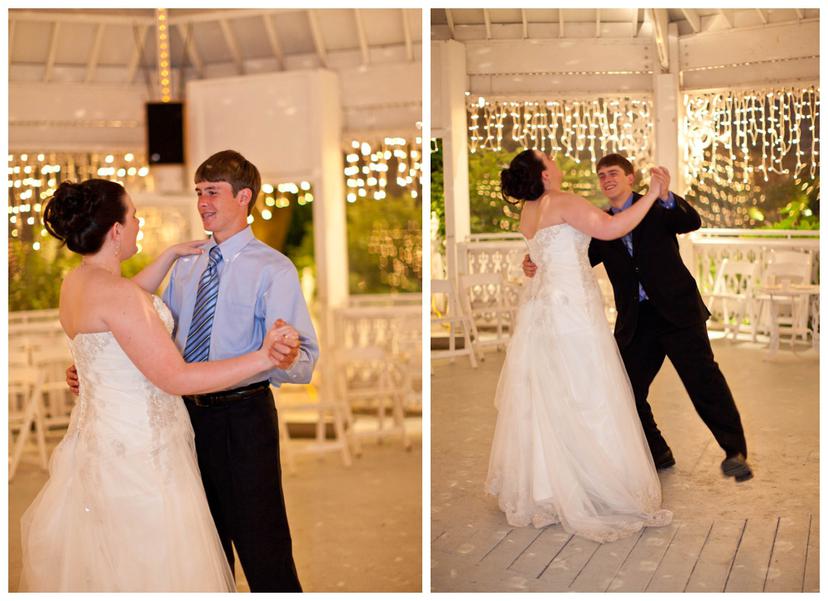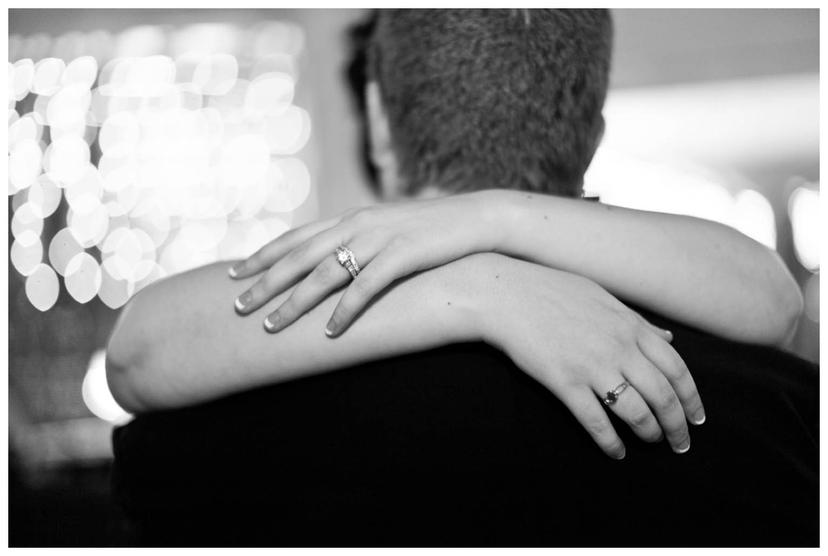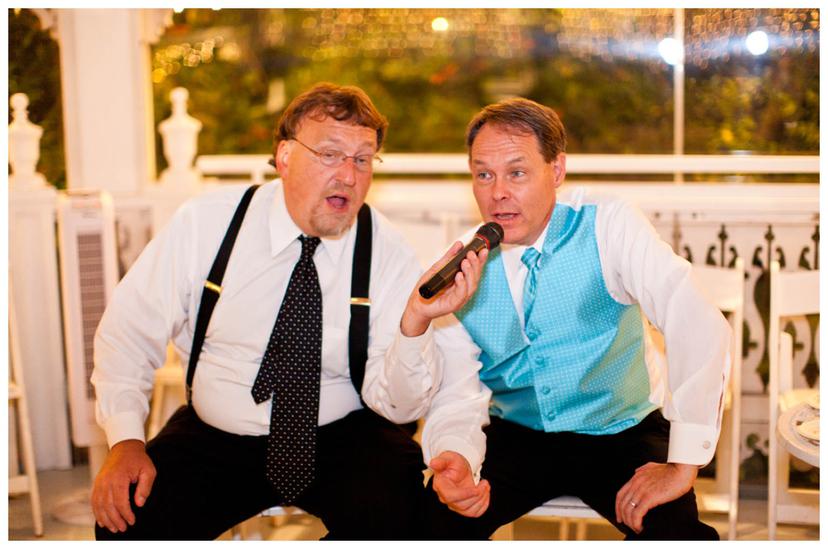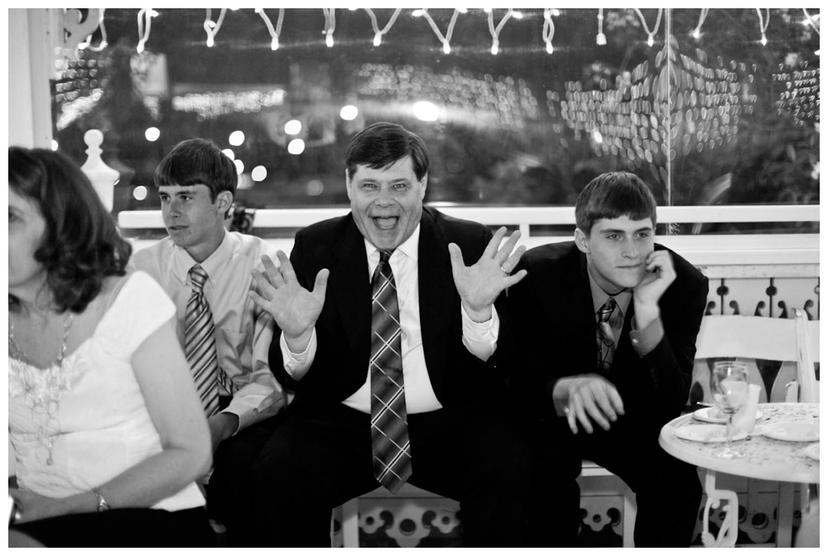 Sarah and Matt didn't have a formal exit – so after their last dance the night came to an end.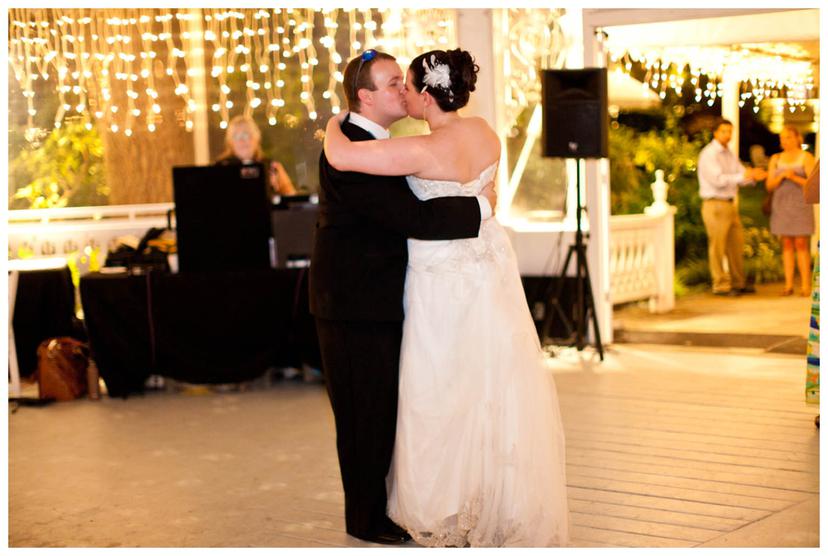 I snagged a few parting shots of the property at night as I was leaving.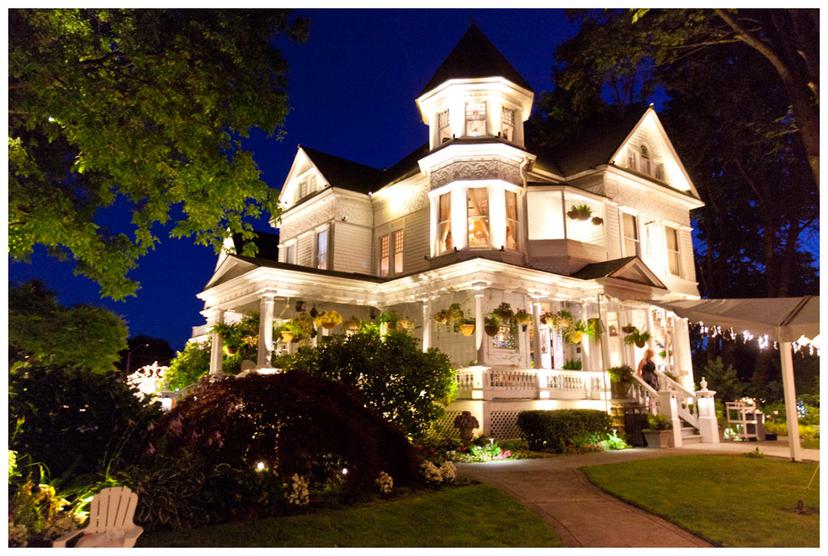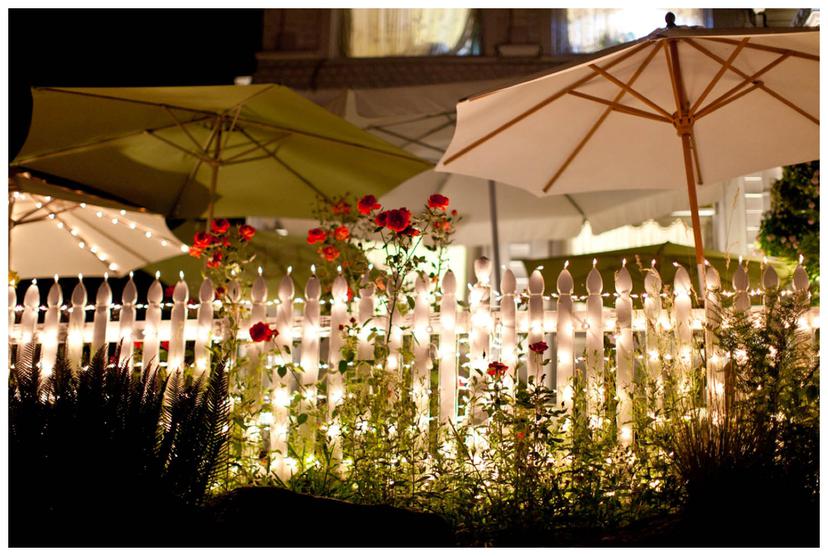 Congratulations Sarah and Matt! I had an amazing time getting to know you both! Your wedding was a blast and you planned it perfectly. I hope you had an amazing time on your honeymoon in Mexico, and I wish you the best of luck for years and years to come! Thank you for giving me the honor of being your wedding photographer!