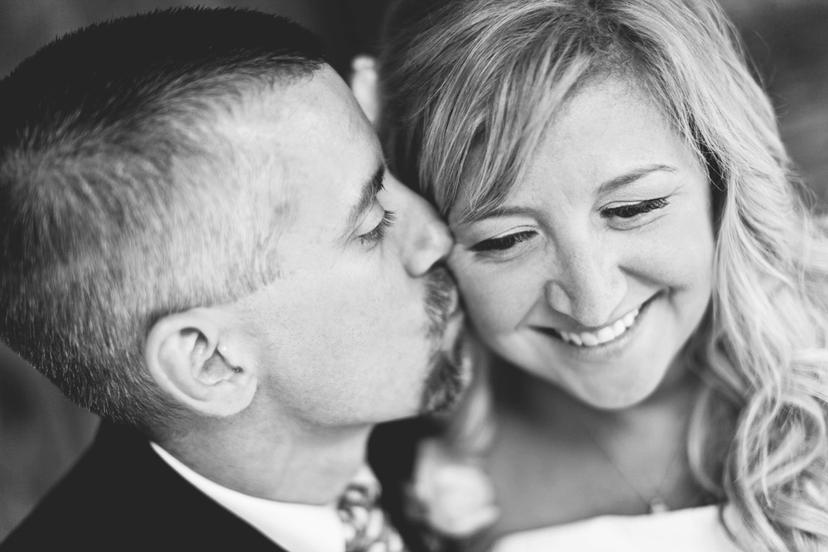 Kami and Mike | Oregon City Wedding Photography
Kami and Mike were married on June 18, 2011 in Baker Cabin Pioneer Church in Oregon City. The beautiful one-room church (built in 1894) was perfect for their intimate ceremony. It may have been a rainy Oregon day, but once inside the church guests felt cozy and welcome. Kami wore an adorable knee-length wedding dress and carried an elegant bouquet of yellow flowers. The reception, held out on the lawn under a tent, was decorated with yellow accents, mason jars and burlap. The couple only booked me for 3 hours, so I was only able to shoot the ceremony, portraits and the very beginning of the reception, but I had a great time anyway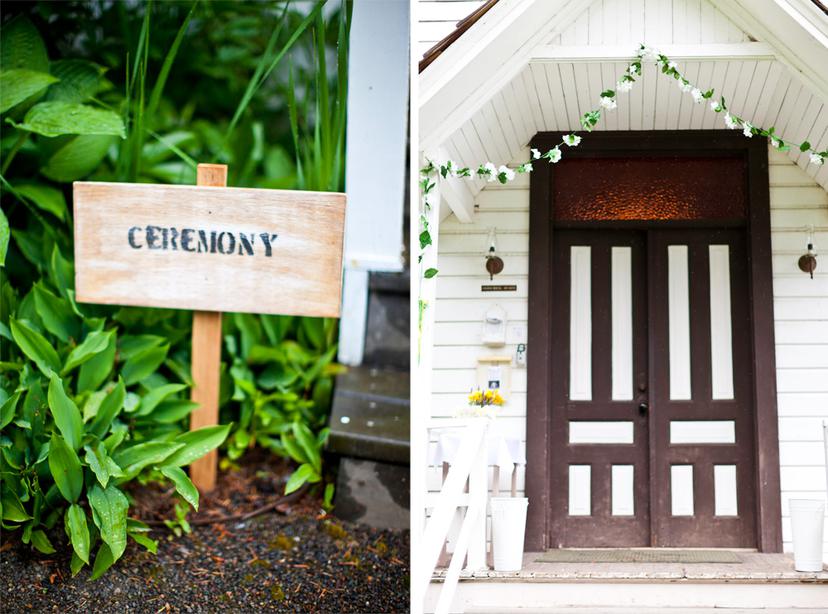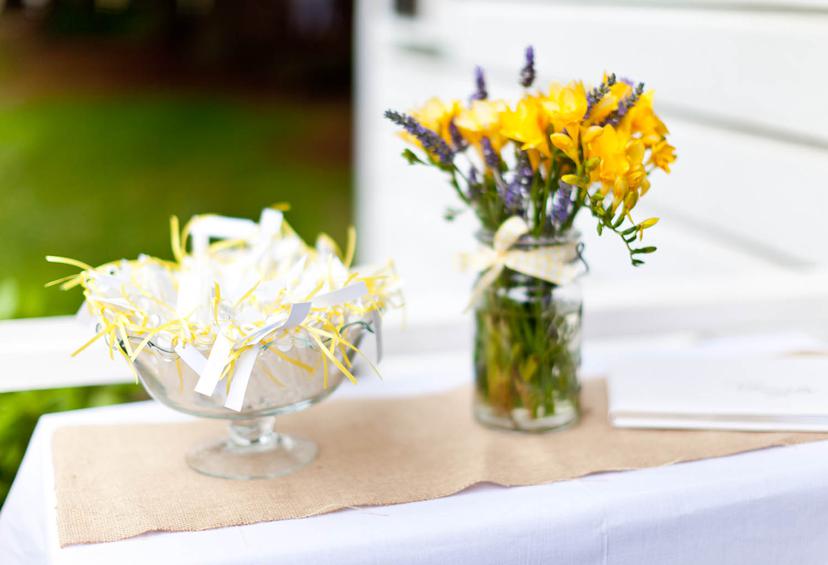 It was pouring rain when I arrived, but it quickly tapered off as the afternoon went by, allowing us plenty of time to take outdoor portraits later!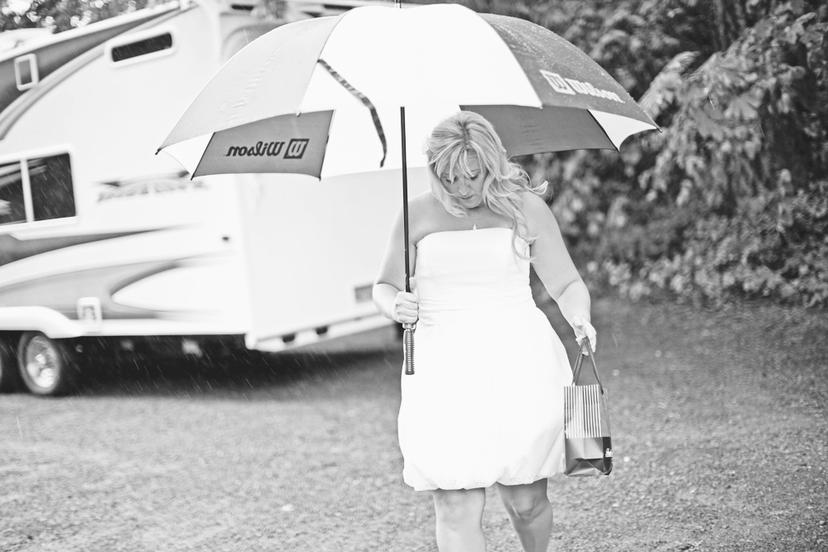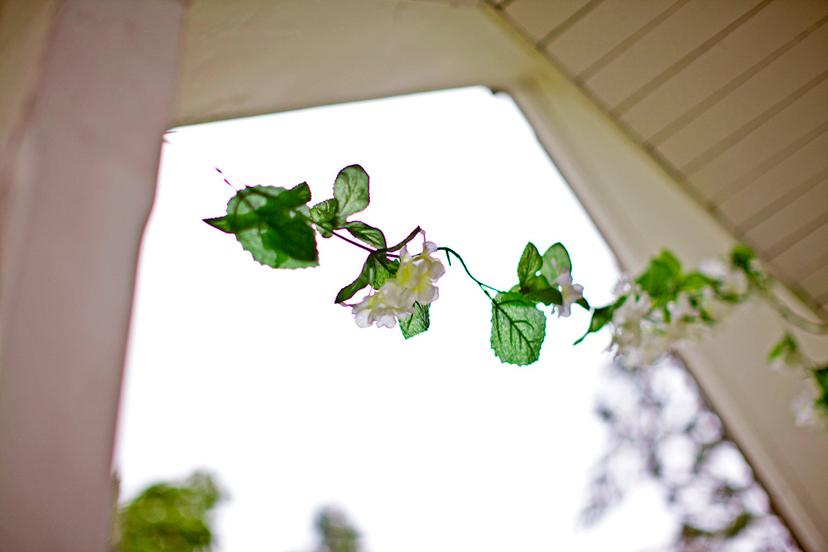 We started off with family portraits inside the church in front of the alter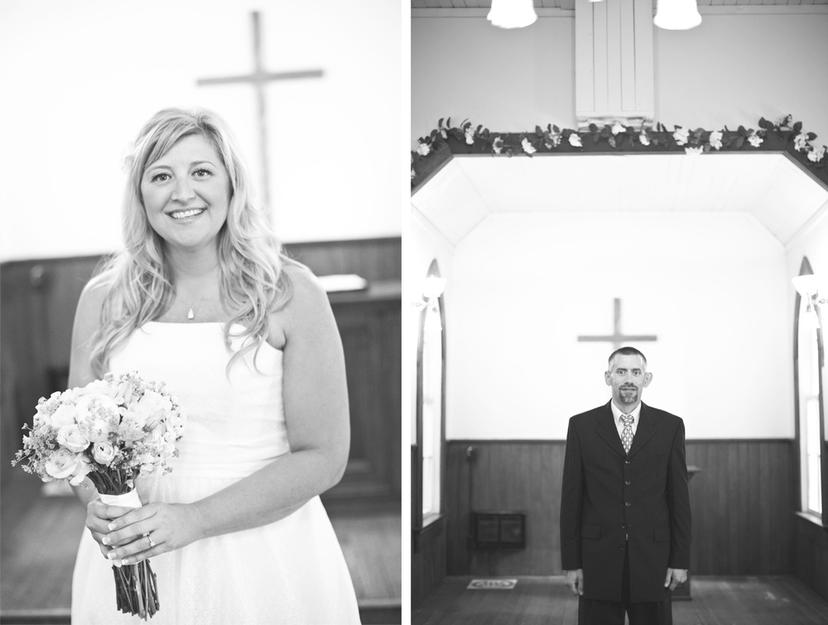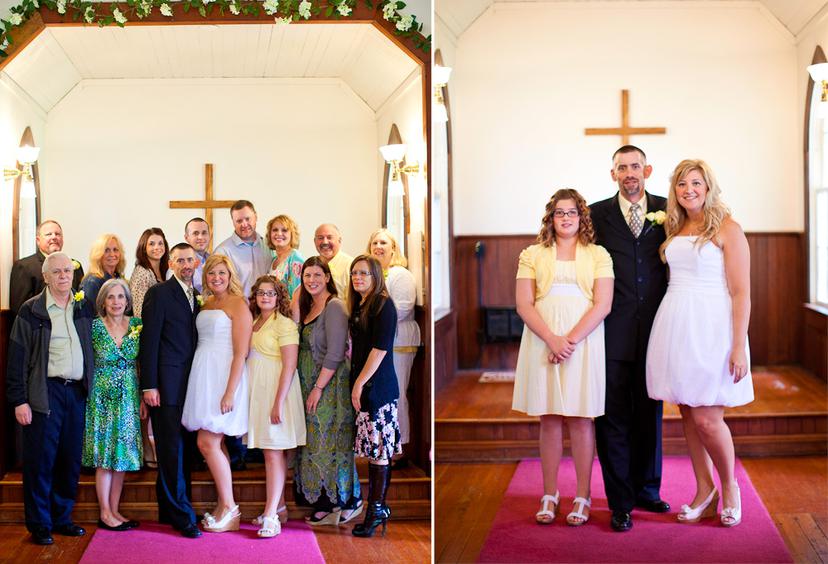 Kami's daughter Taylor carried a bouquet very similar to hers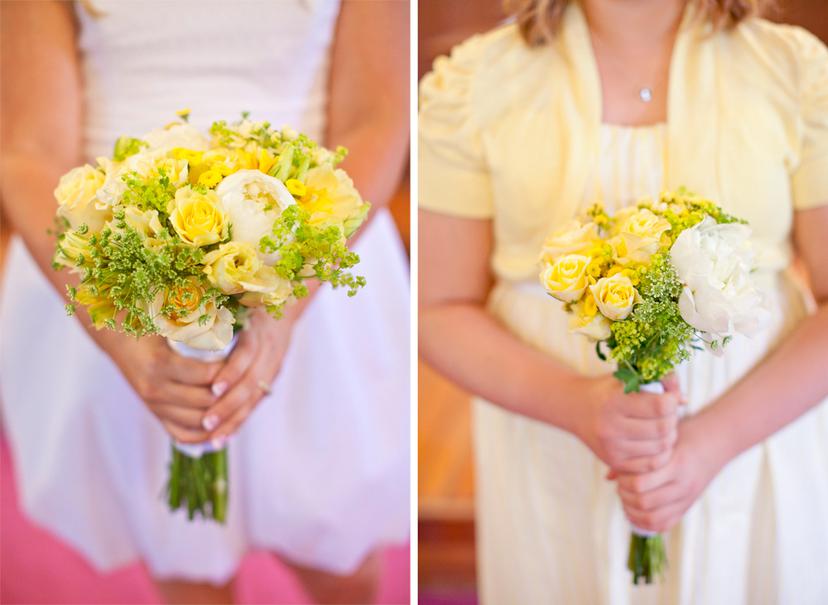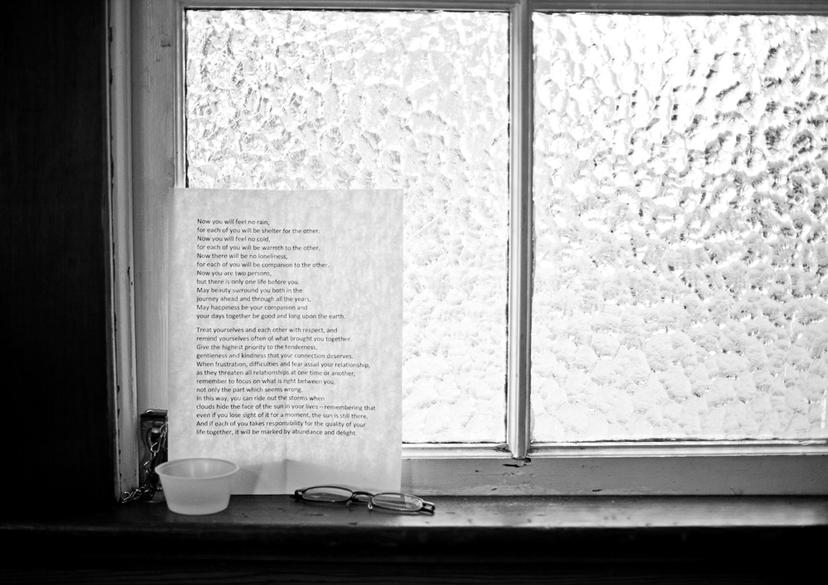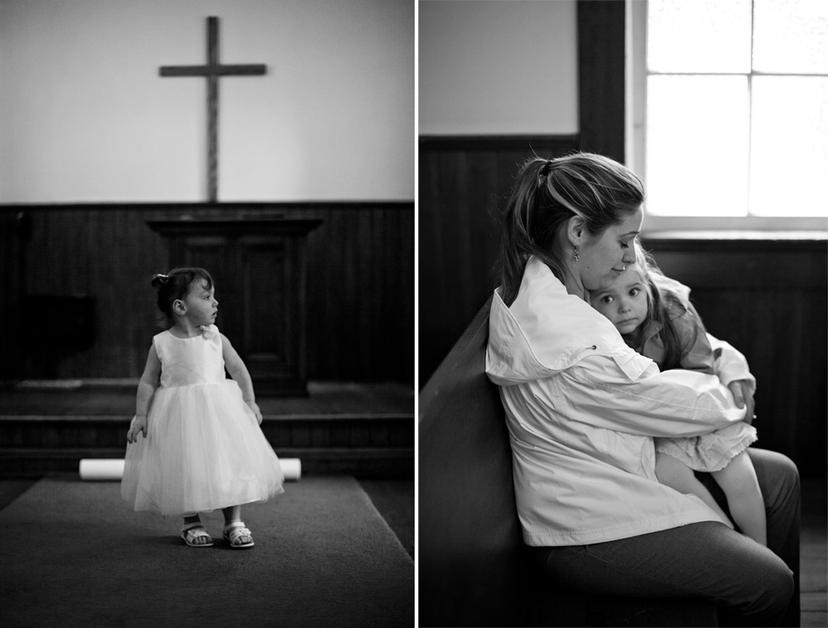 After a short while, it was time for the ceremony to begin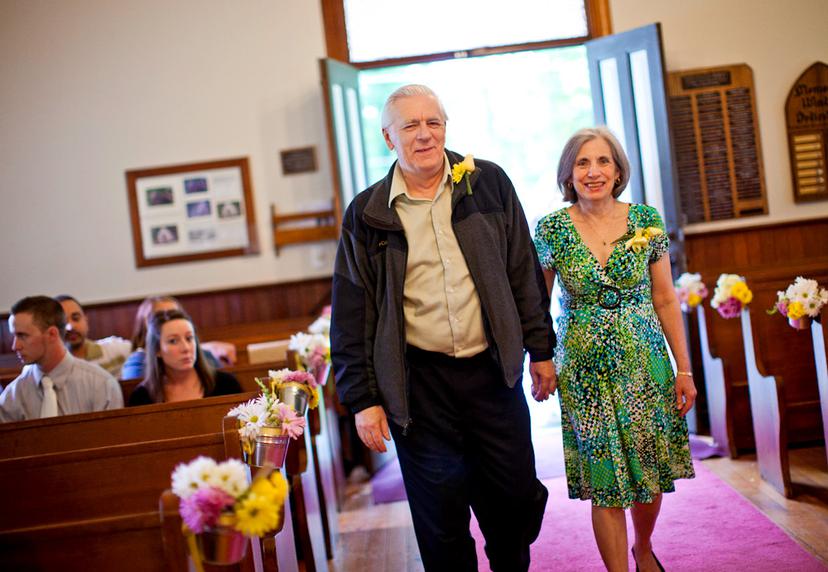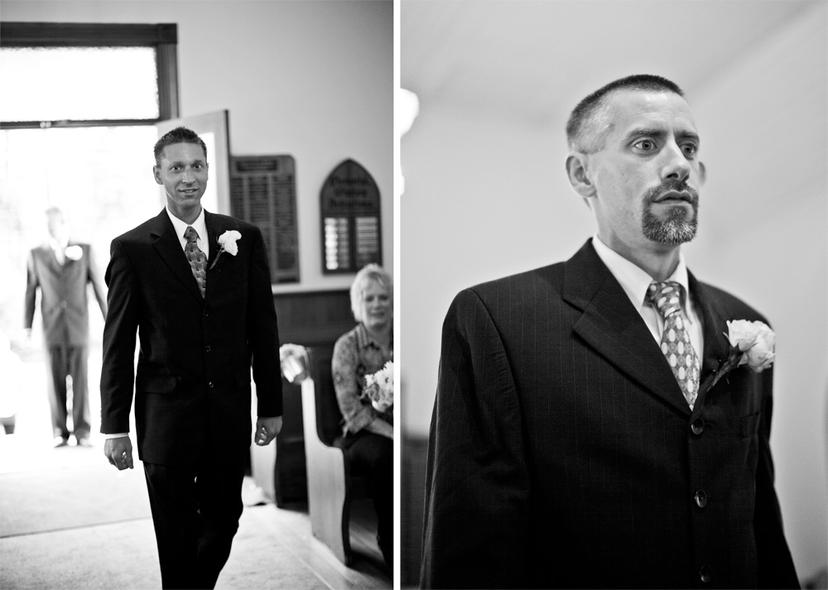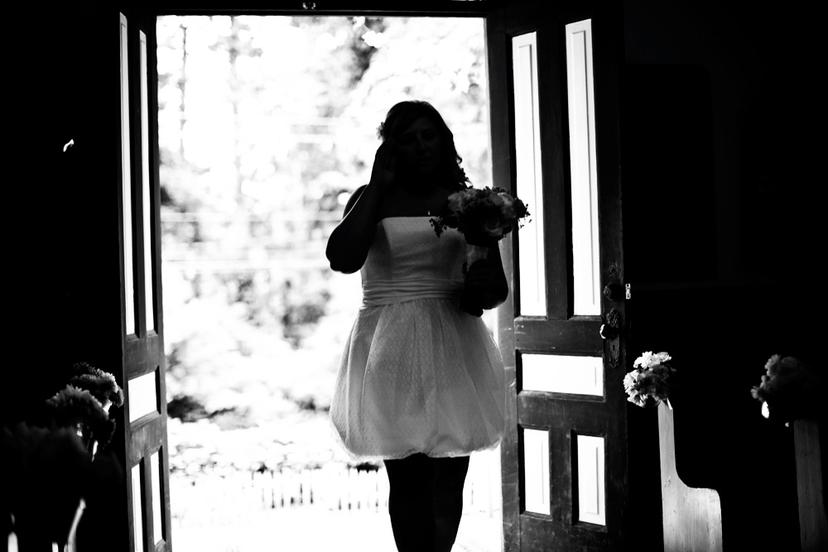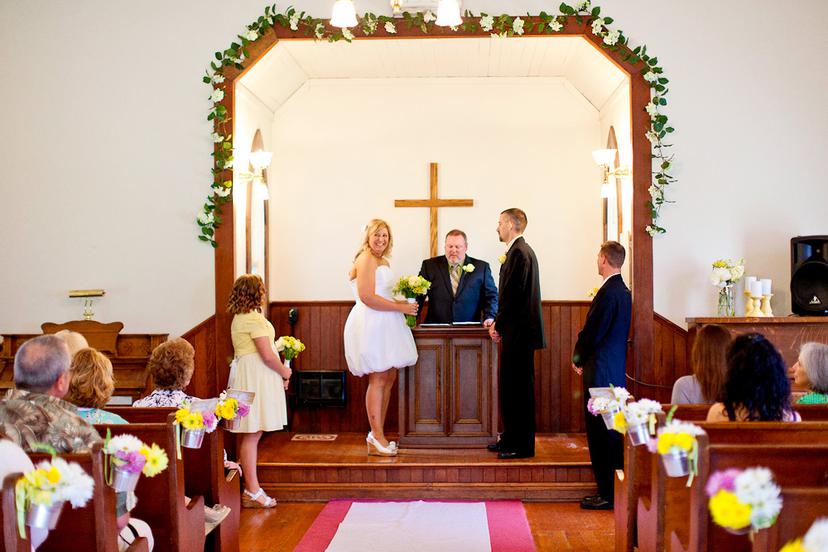 The ceremony was short, but very sweet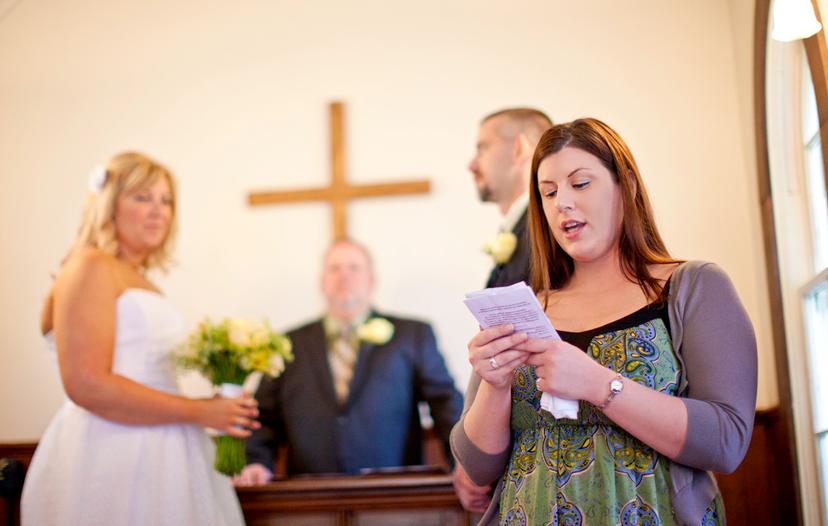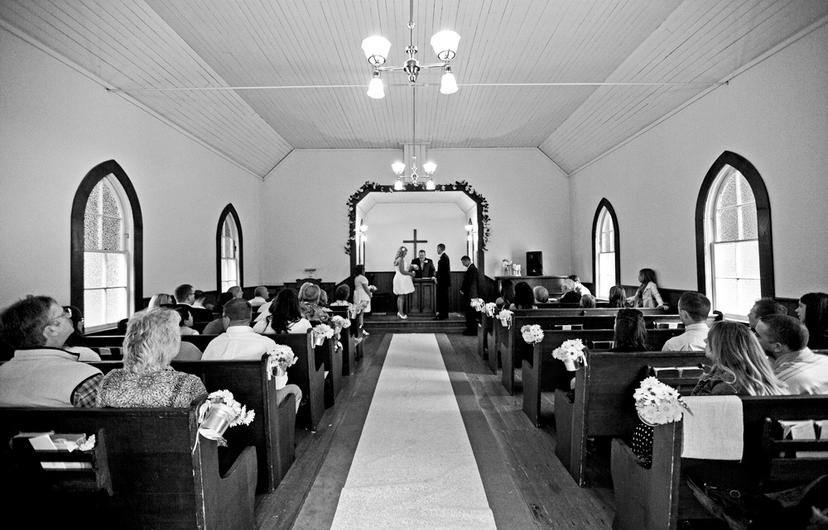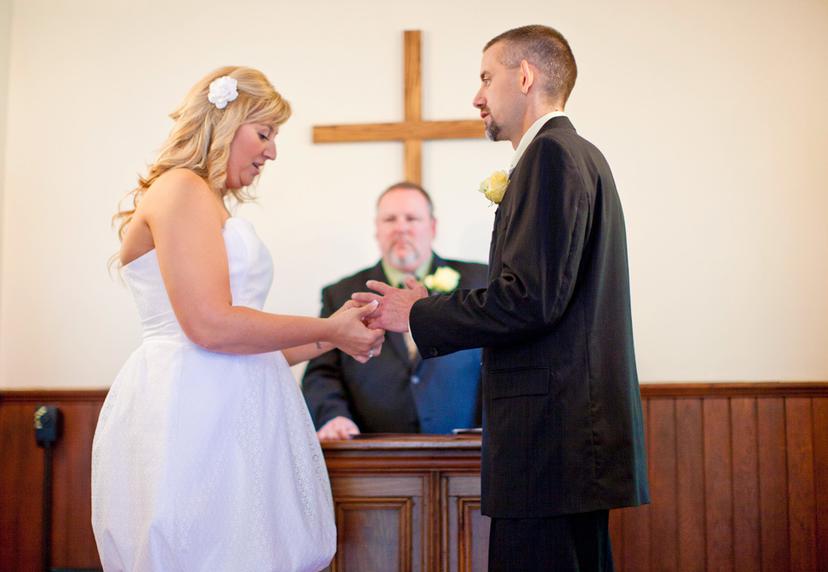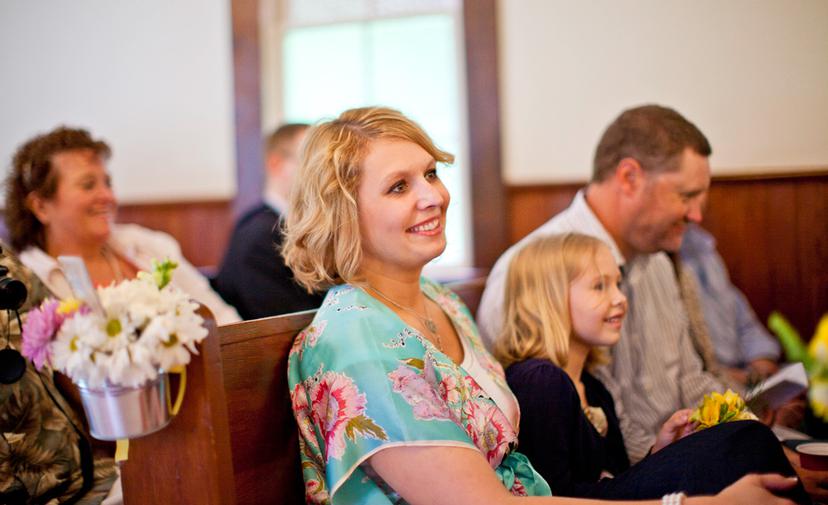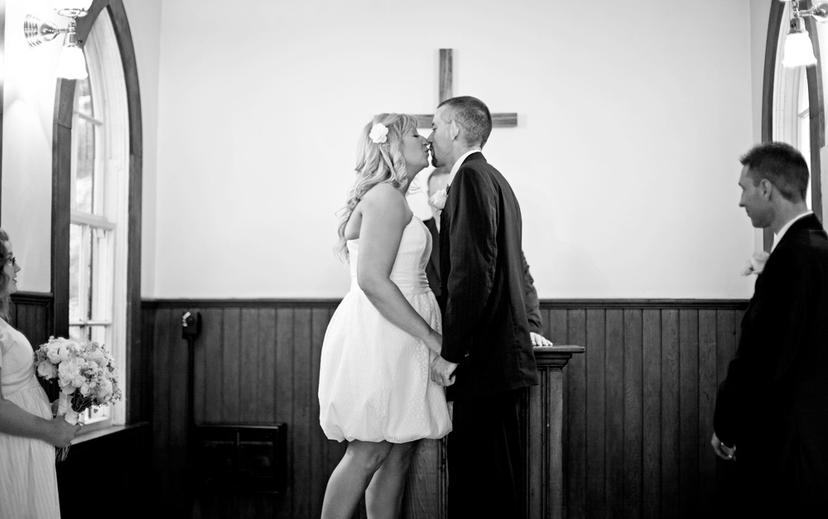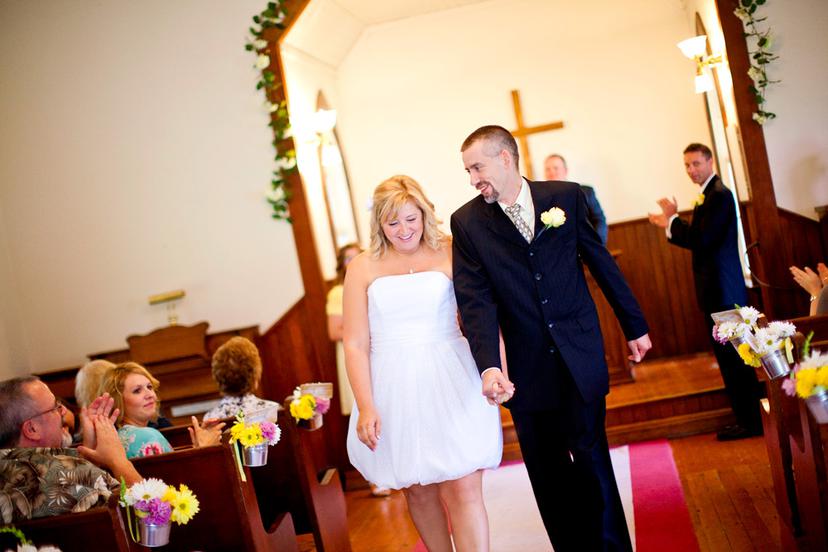 Once they were married we headed outside to capture their newlywed emotions against the gorgeous greenery and rustic cabins on the property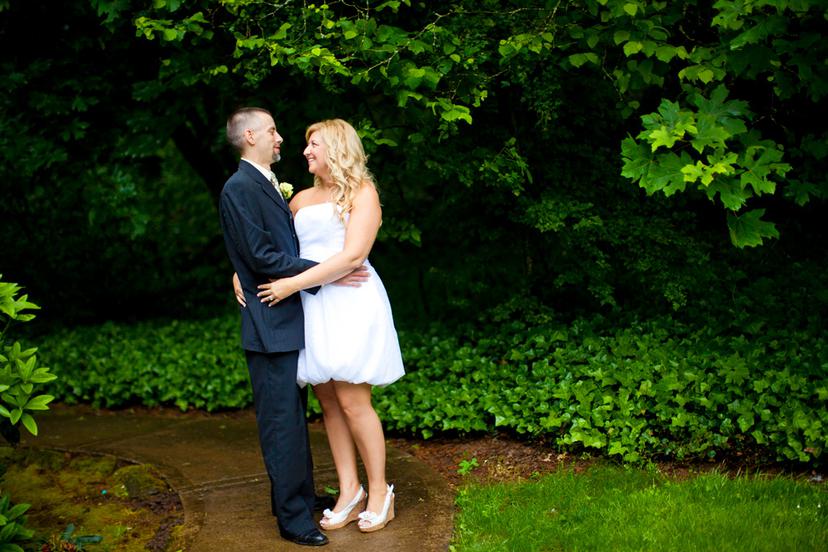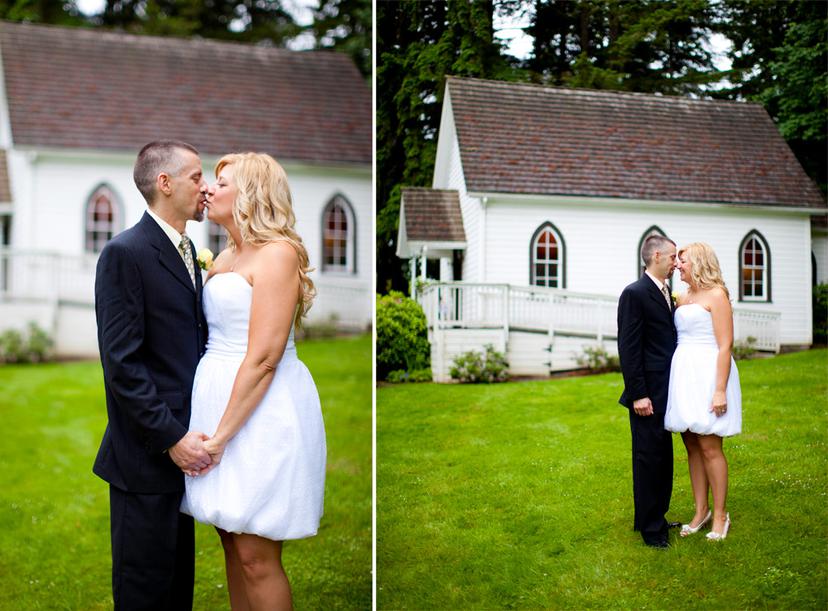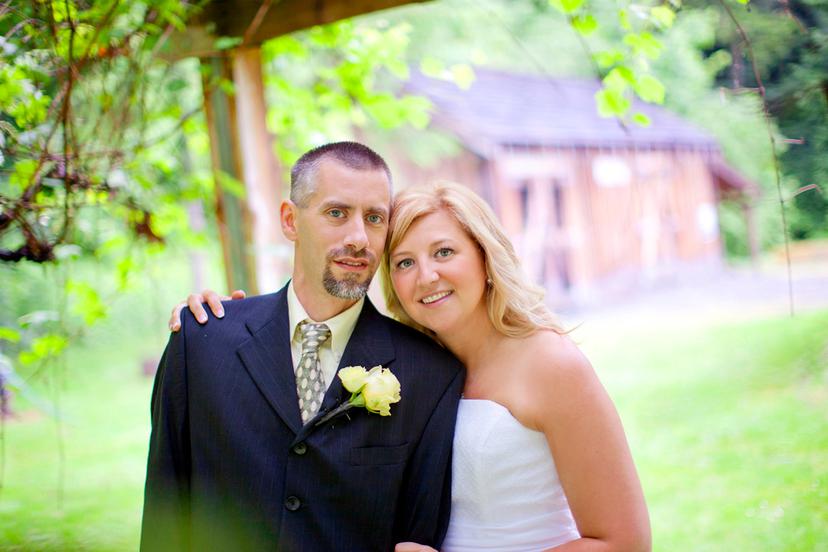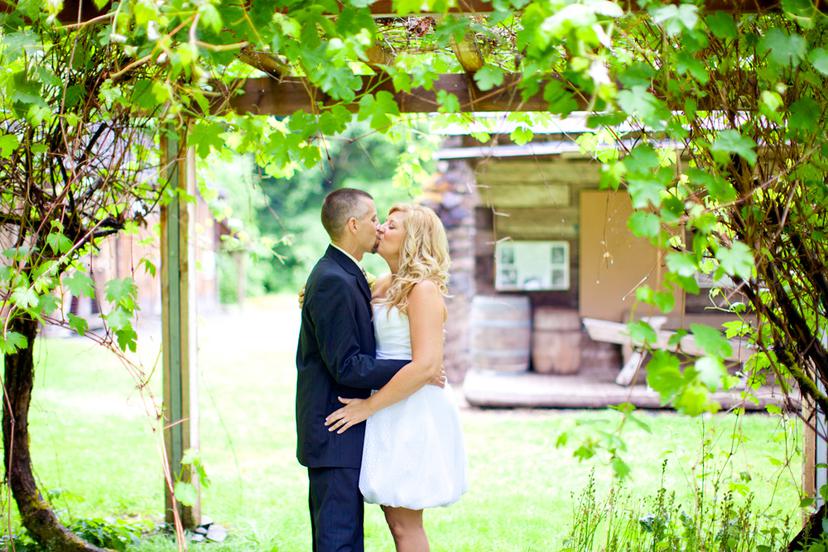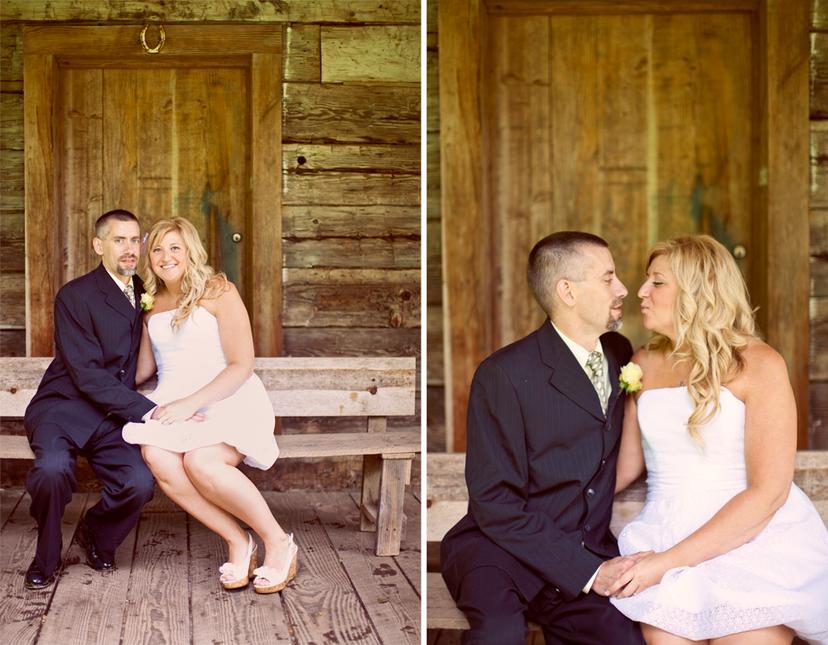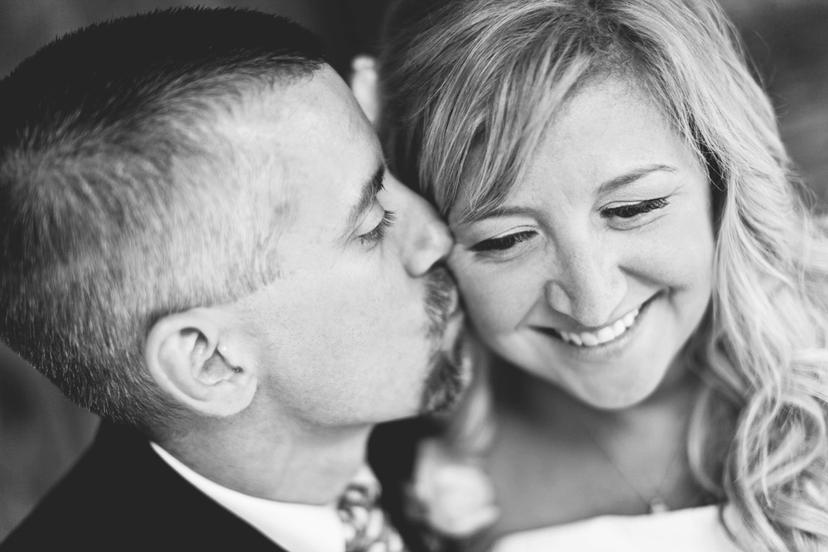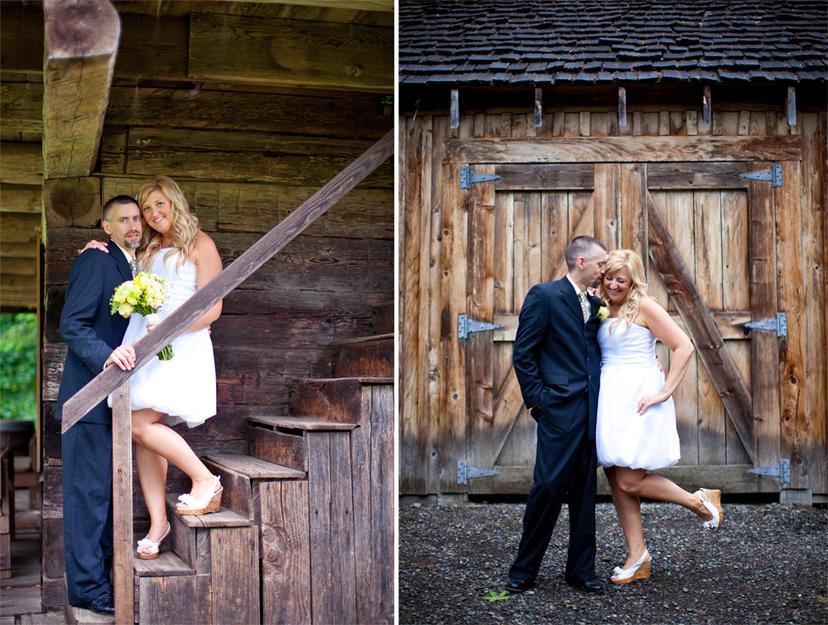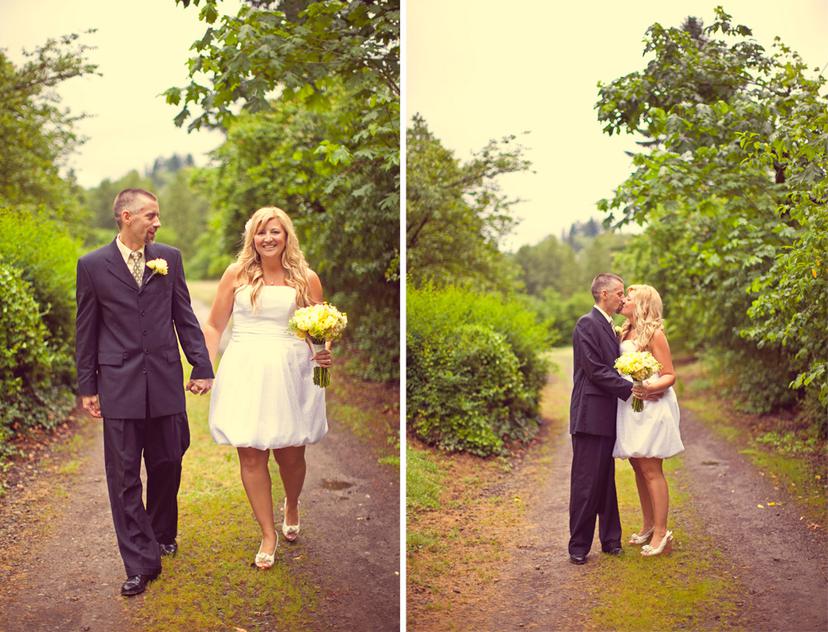 After about 45 minutes of portrait fun, we headed back into to the reception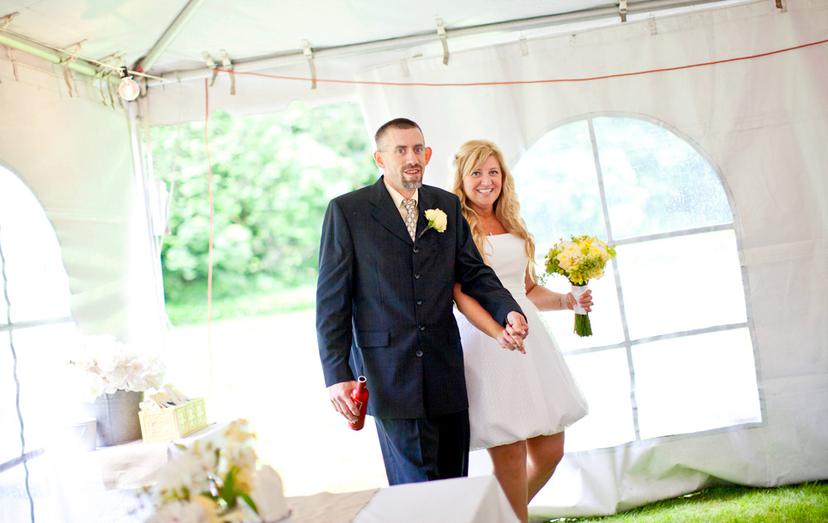 I was just in love with all of the carefully planned details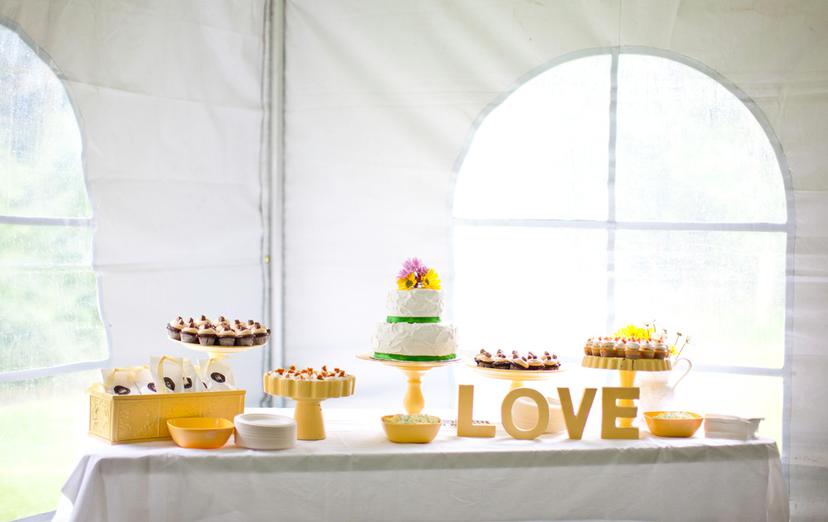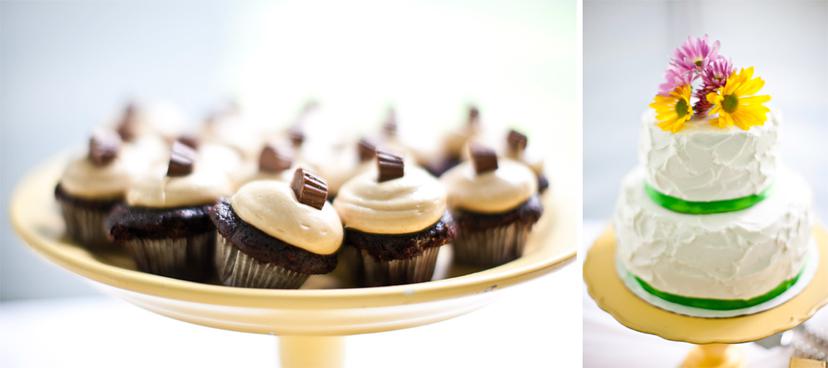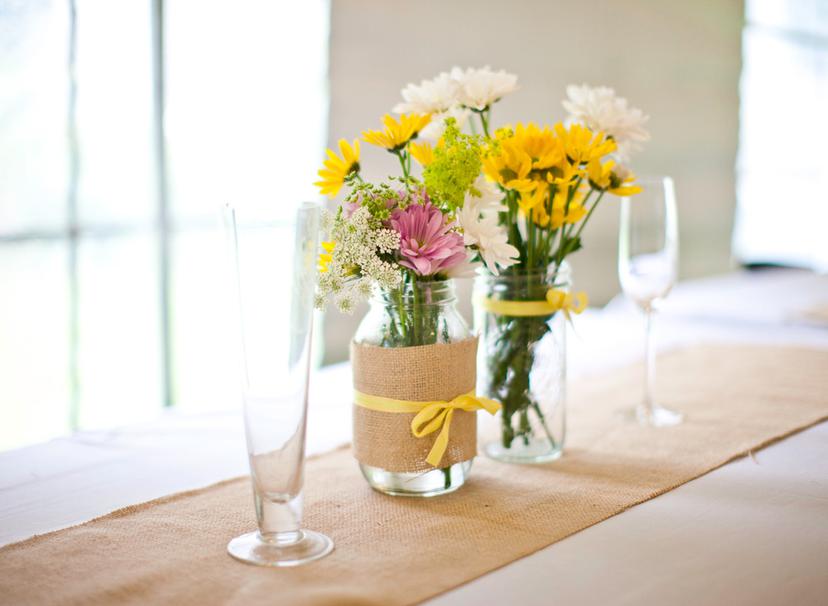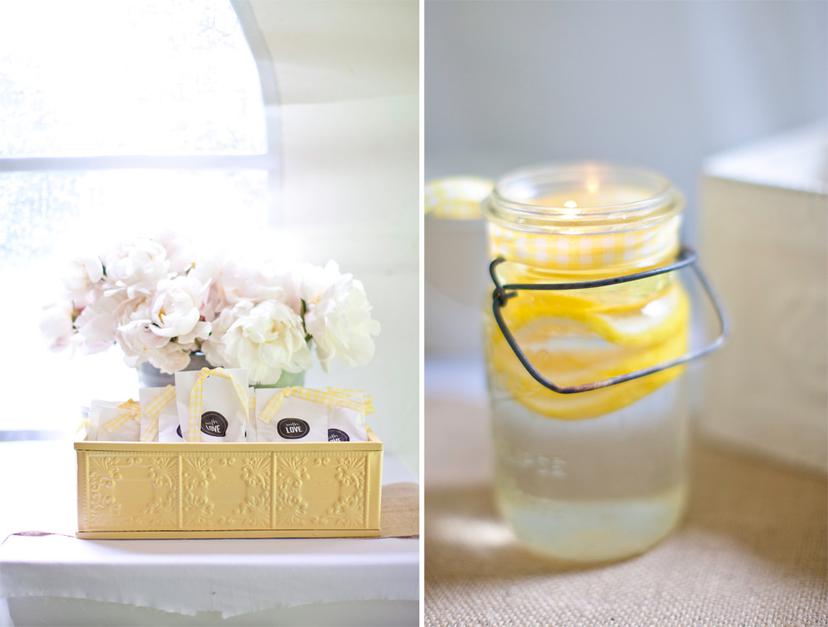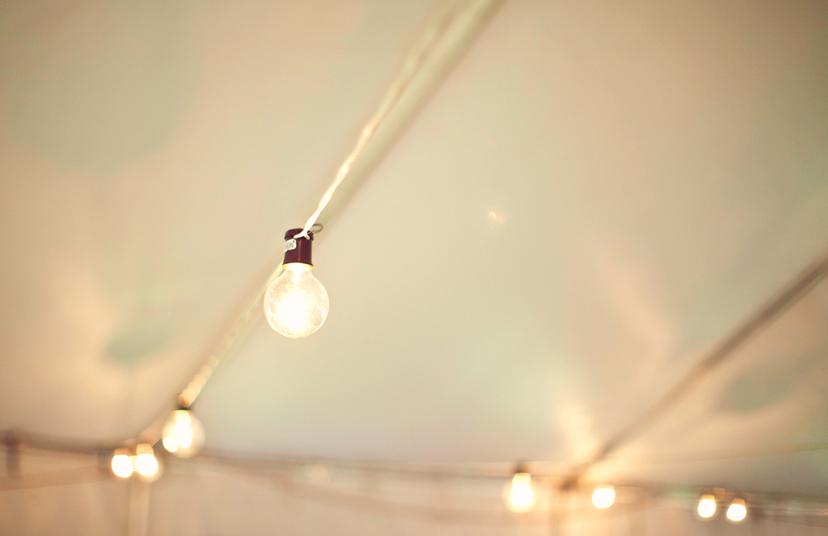 Everyone seemed to be having a great time! I was sad that I had to leave so early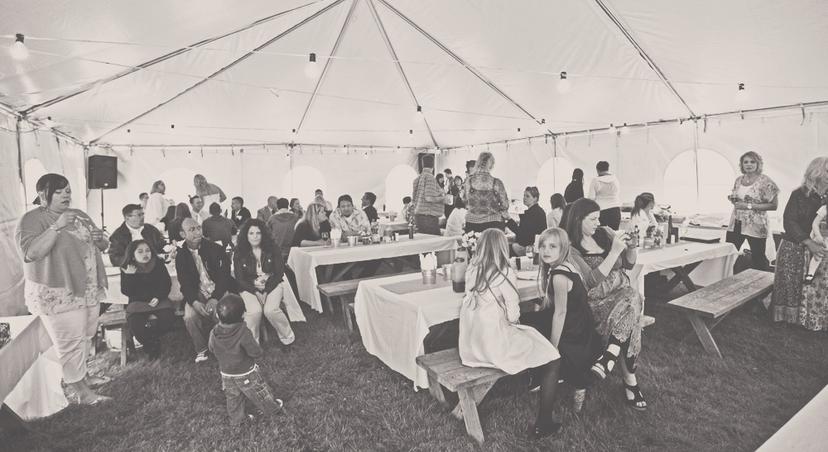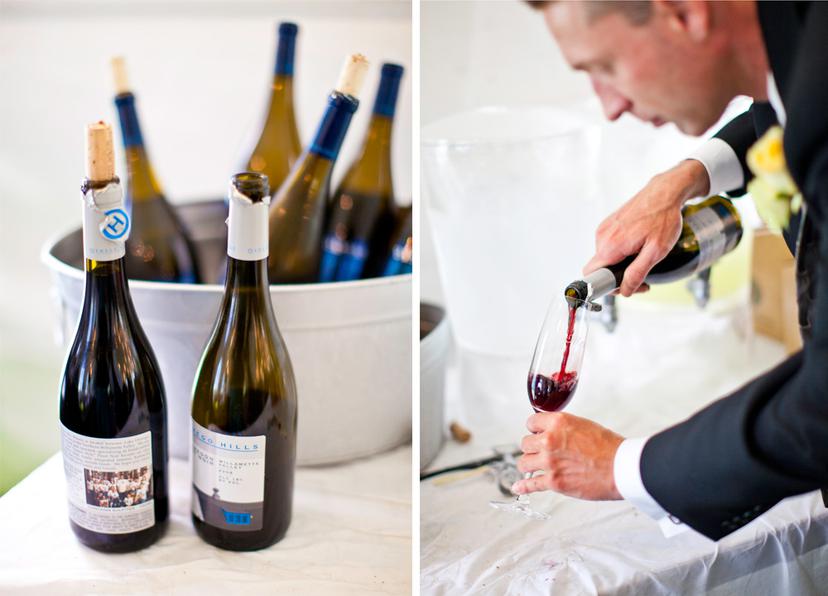 Blowing bubbles! So fun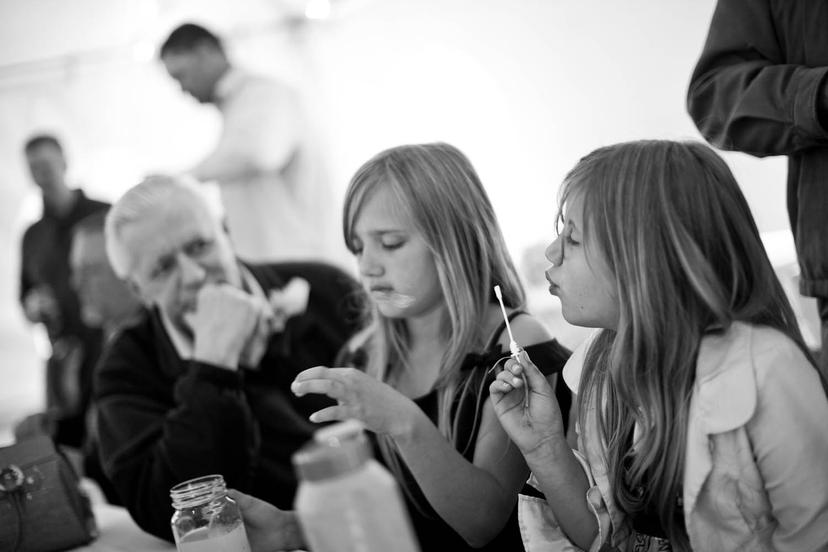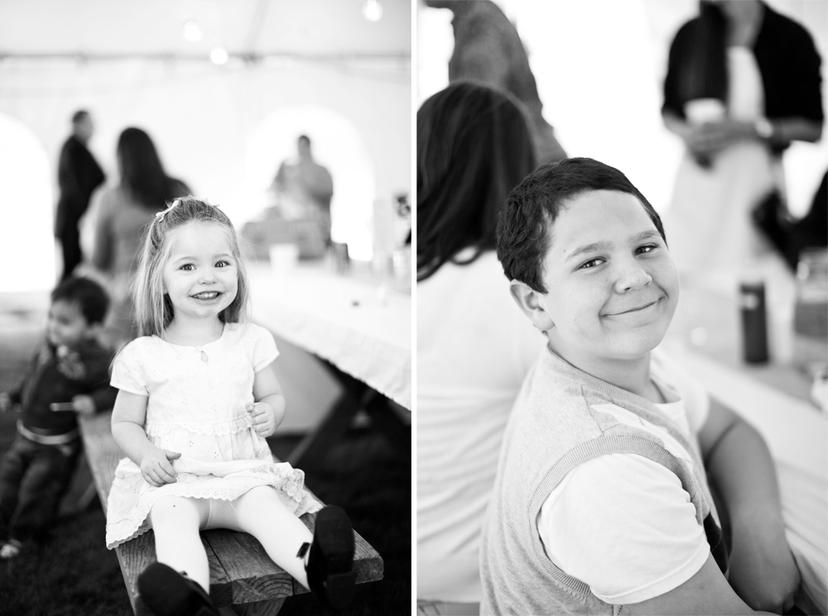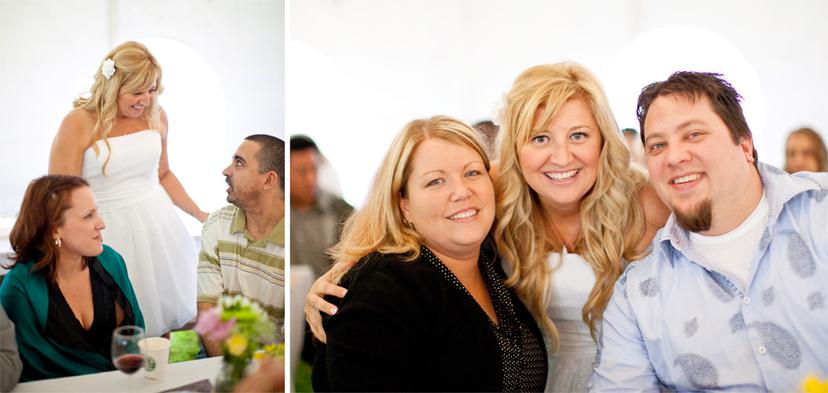 Congratulations Kami and Mike! I had a great time photographing you on your big day! I wish you (and your daughter!) the best in life!