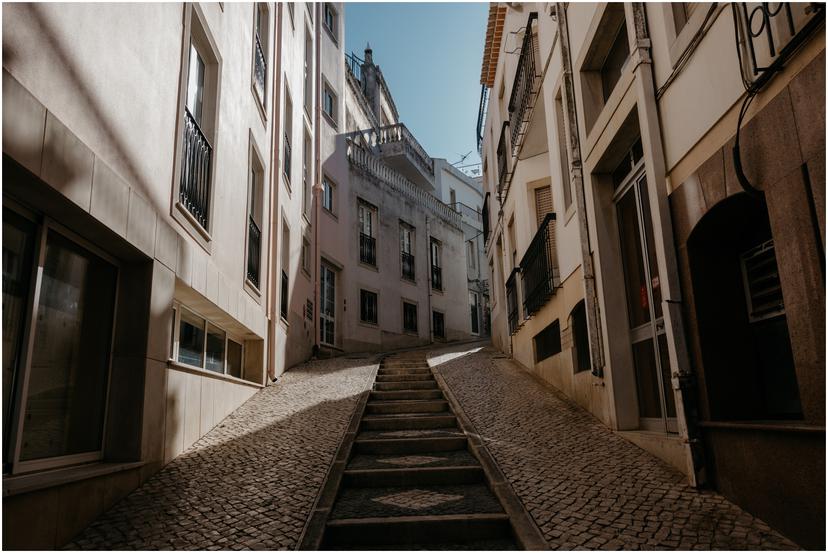 Best Places to Stay in Southern Portugal
Portugal is one of those magical countries where you can't go wrong because almost every town has something to offer. I spent 8 nights exploring central and southern Portugal with my husband and several friends, and we loved practically everywhere we went. However, three of the places we stayed were beyond incredible. I would highly recommend the following hotels to fellow travelers, especially if you are looking for a romantic trip and want to splurge a little!
Here are three of the best places to stay in Southern Portugal.
Casa Mae in Lagos
Casa Mae Lagos was one of my favorite places I have EVER stayed in my life. Everything about our stay there was fun. The hotel itself is visually stunning - the rooms, balconies overlooking the city, welcoming lobby, gorgeous art, the minimalist-but-still-cozy vibe - all of it was impeccable. They have different types of rooms depending on if you like a more modern look, or more traditional. We stayed in the central part of the hotel in the contemporary rooms and LOVED it.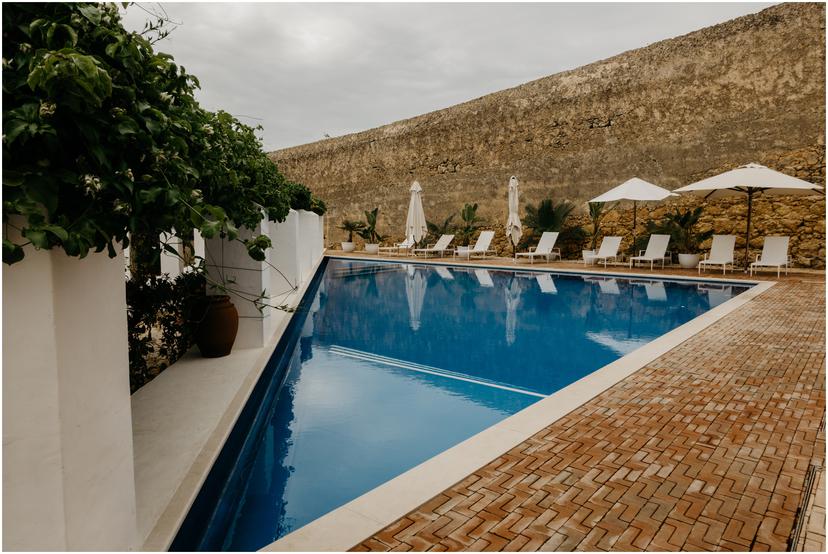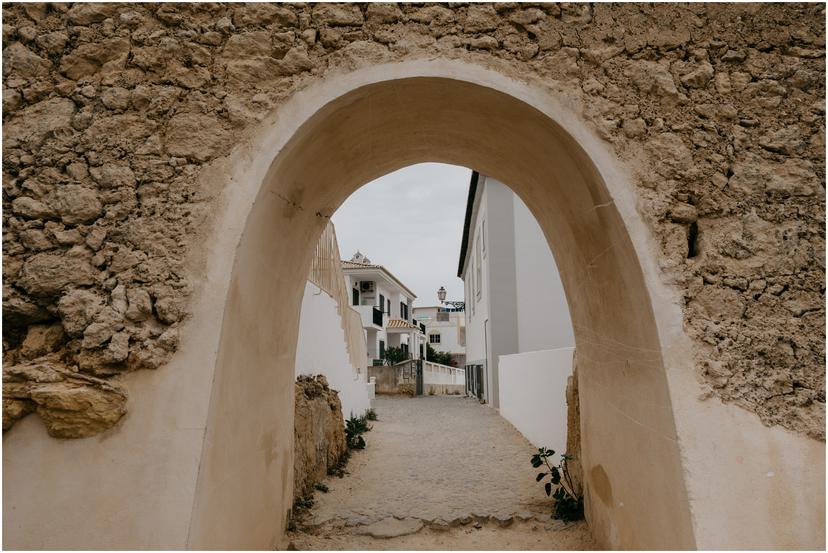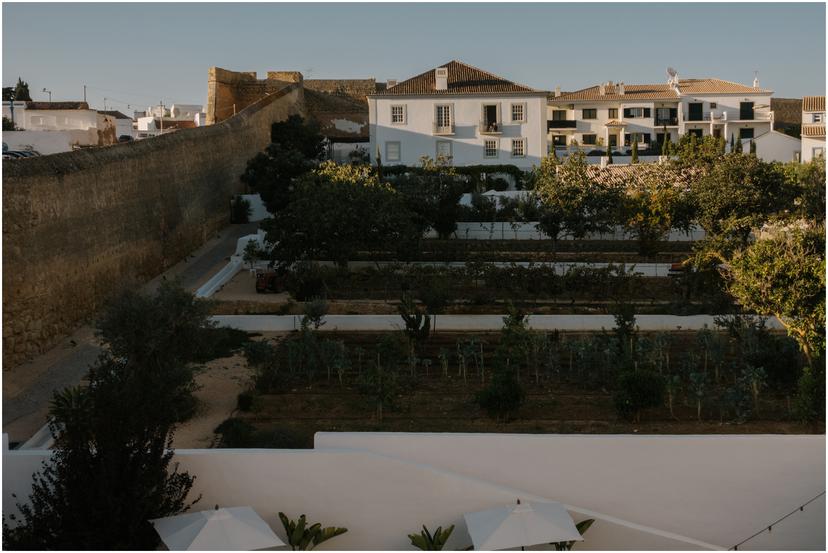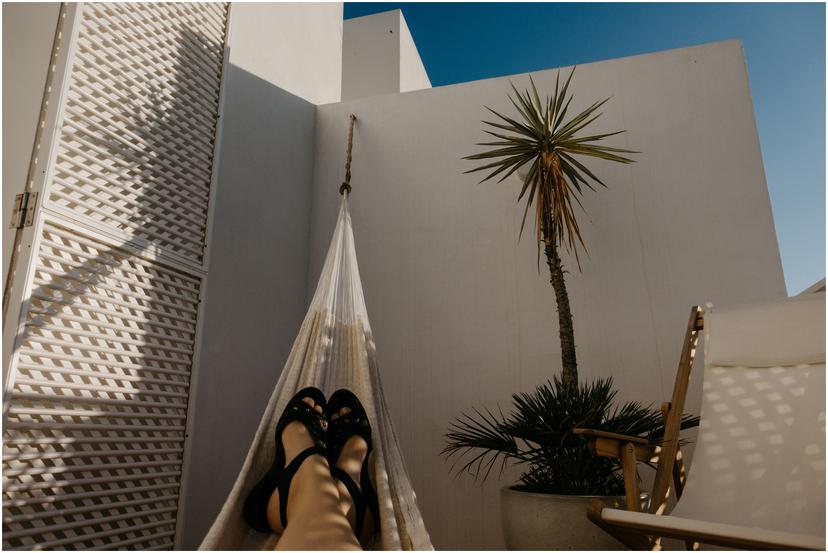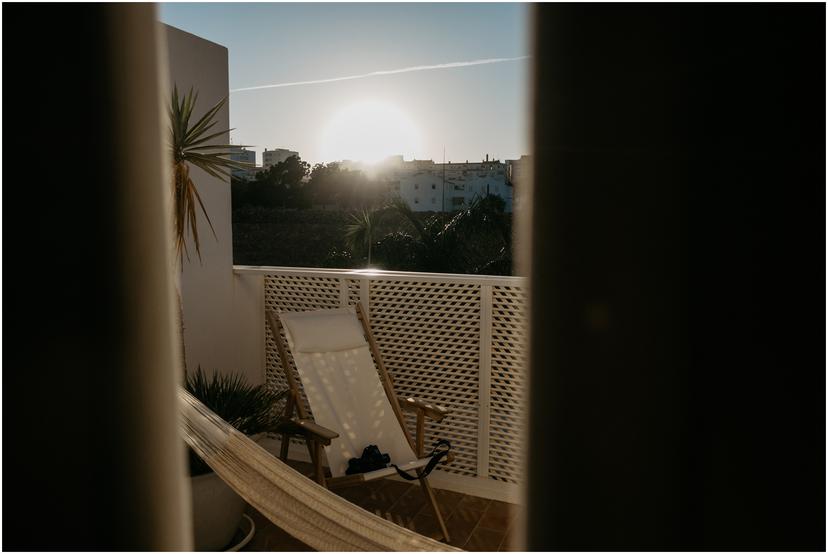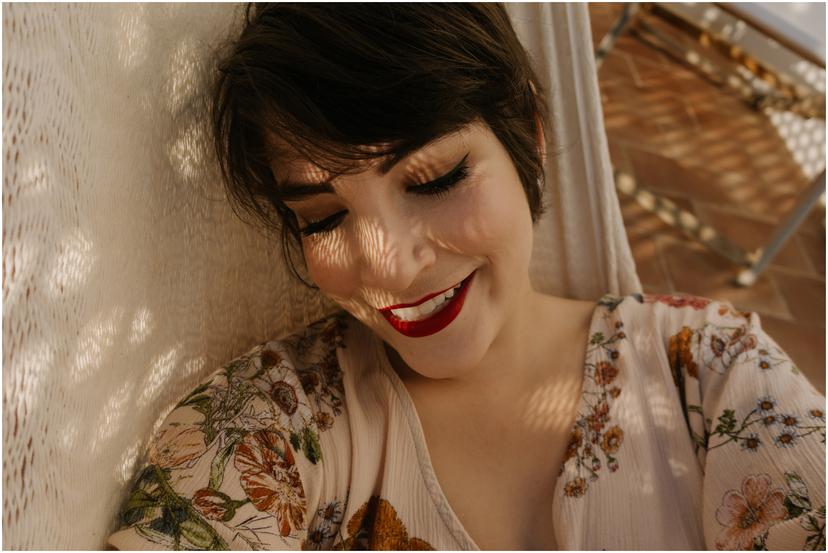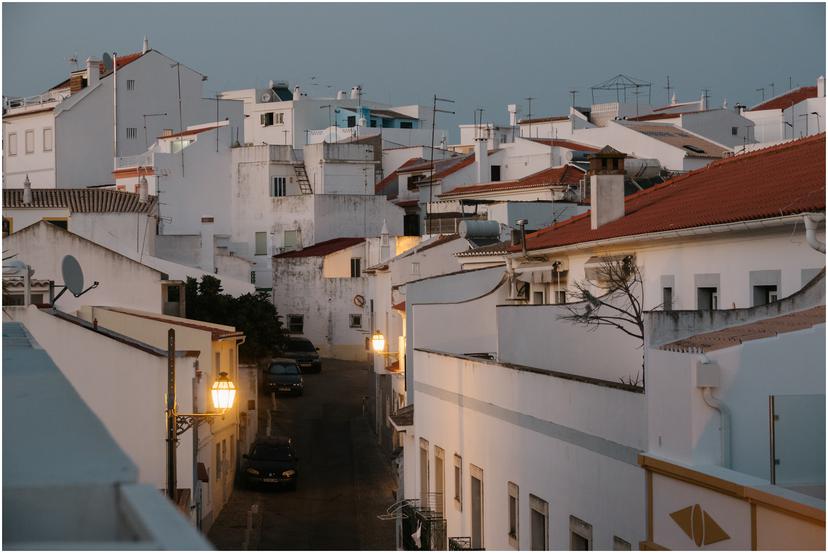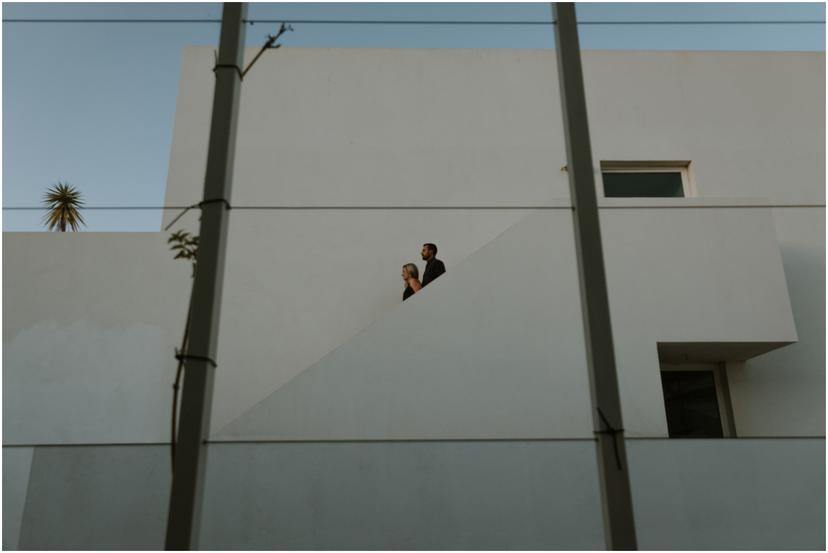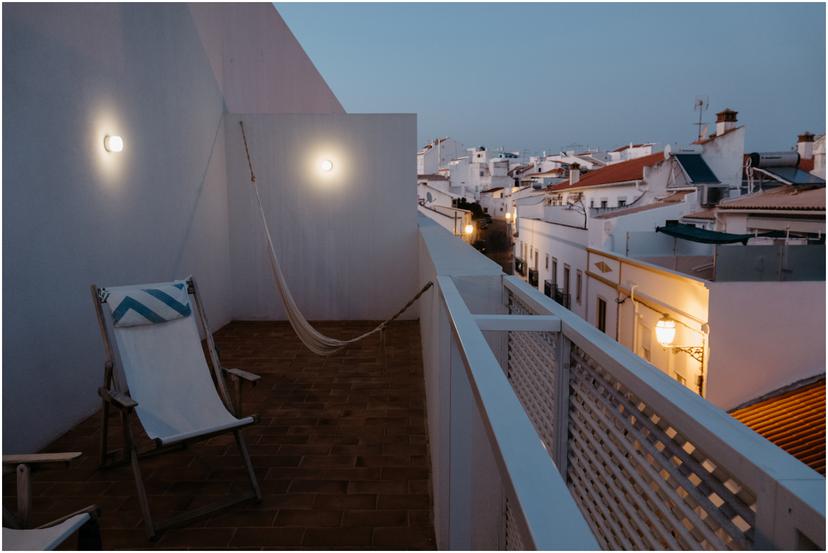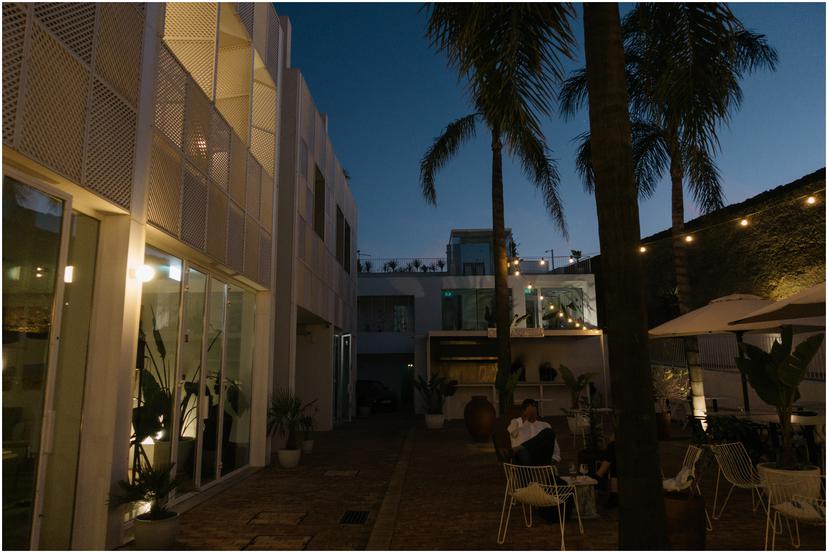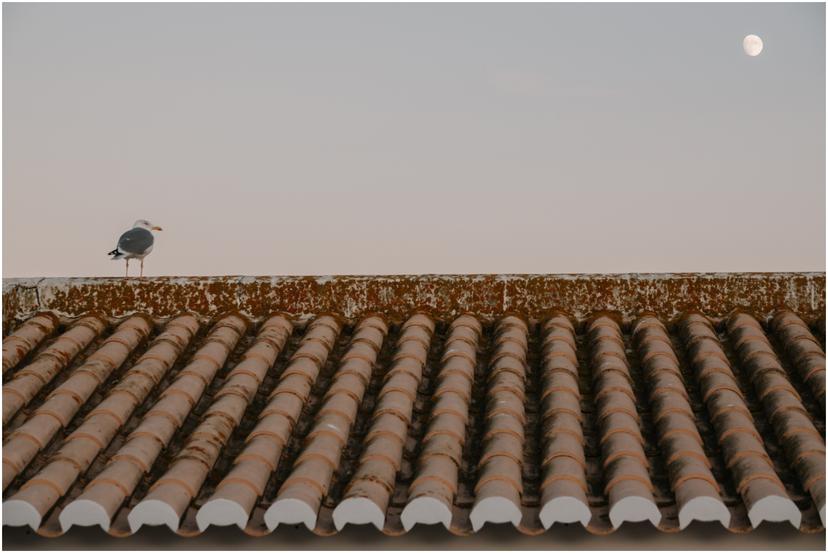 That said, plenty of hotels look pretty! Casa Mae goes a step further. Their grounds encompass expansive gardens where they grow almost all the fruits and veggies they serve in their restaurant. They have a strong mission statement focused on creating a small scale, local, and sustainable community. They source hyper-local ingredients while reducing waste and remaining environmentally conscious at every step. I love this.
"We promote permaculture and small & diverse productions," states Casa Mae on their website. "Our wines are natural, our teas organic, our almond milk homemade… whenever we can, we always choose the most environmentally friendly option. We use paper straws and biodegradable materials for take-aways, trying to limit plastic as much as we can. We also aim to zero food waste, feeding our chickens with the restaurant and farm left overs. Quality over quantity always; this is also why there is no breakfast buffet at Casa Mãe."
Everything we ate at their farm-to-table restaurant was incredible. One night, they had a local singer come in, and we listened to live Fado music in Portuguese while dining with 8 friends. We ate at a long table, wine flowing, conversation lively - happiness in a nutshell.
It's also worth noting that Casa Mae is ideally located within the beautiful town of Lagos. You are in a quiet part of the city, but only about 2-3 minutes walk from the bustling center. What's more, you can walk to the beach! And it's not a boring beach. We're talking golden cliffs, turquoise water, the stuff of fantasy. I was bummed we only stayed two nights here because I could have hung out there for a week straight.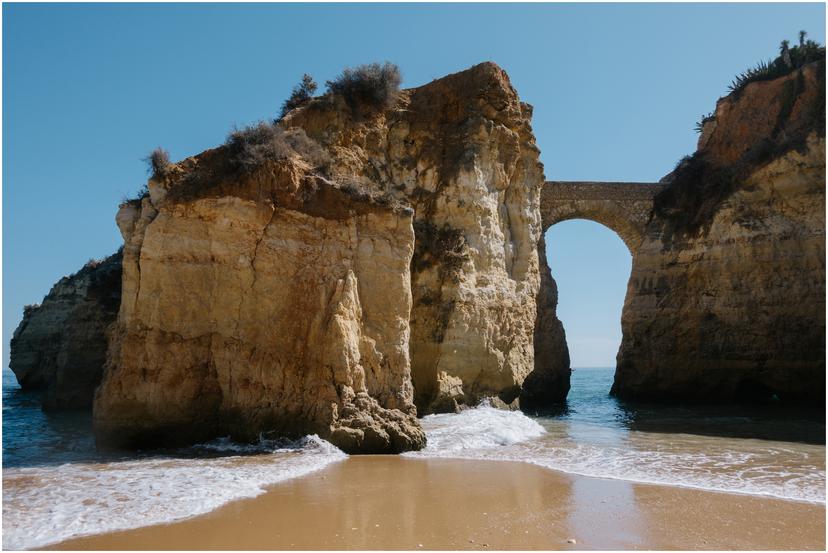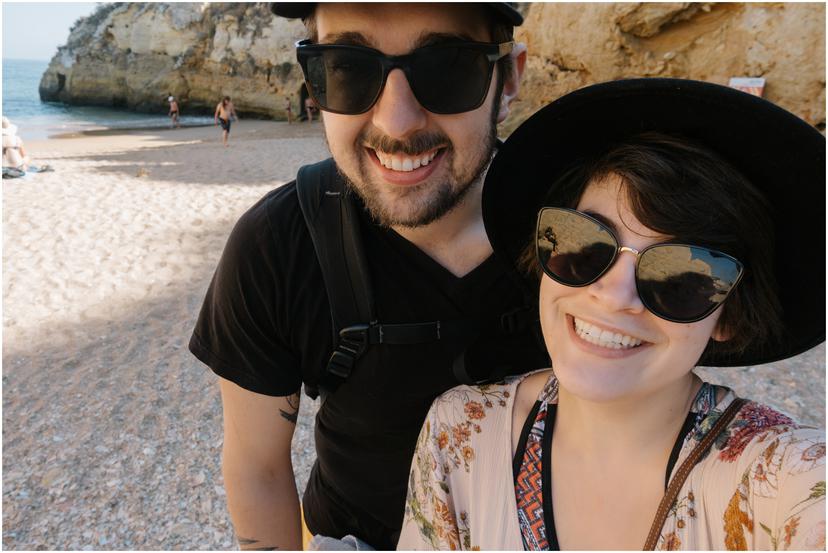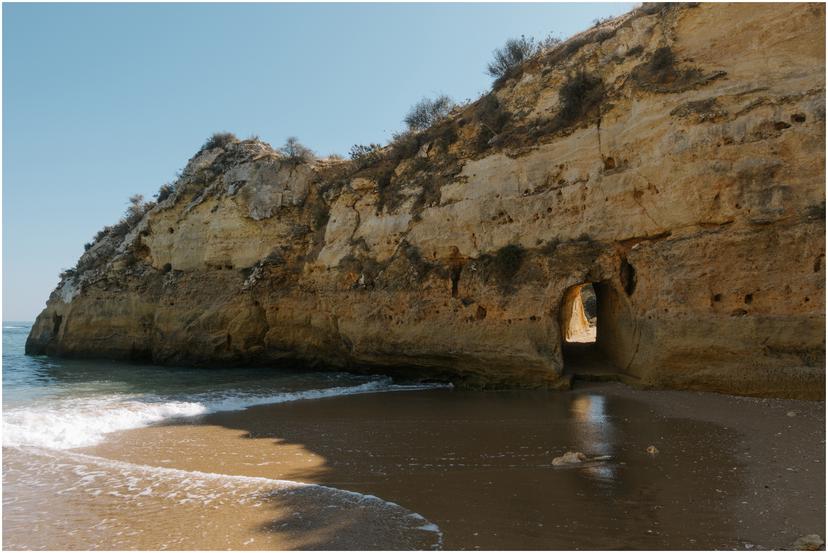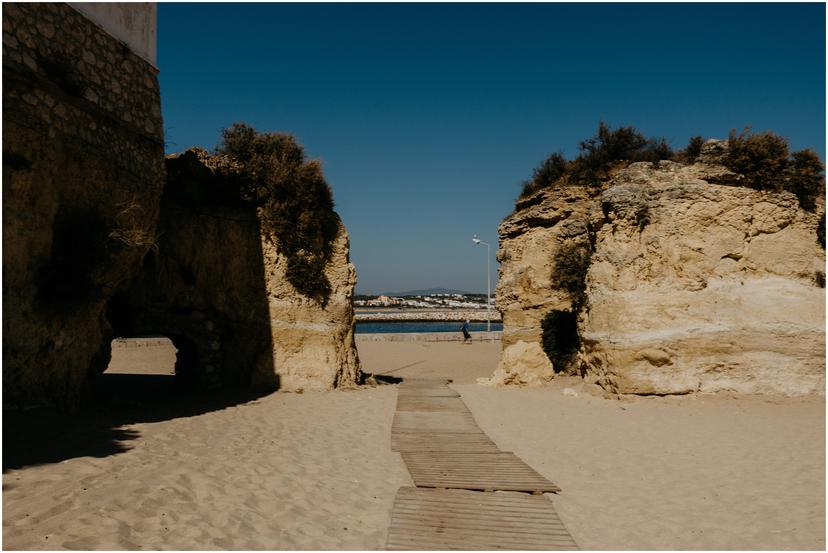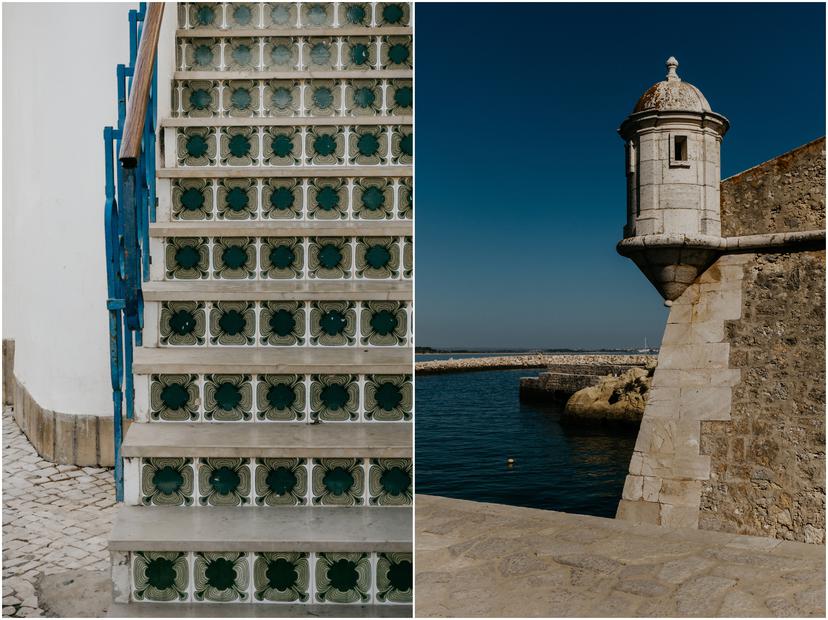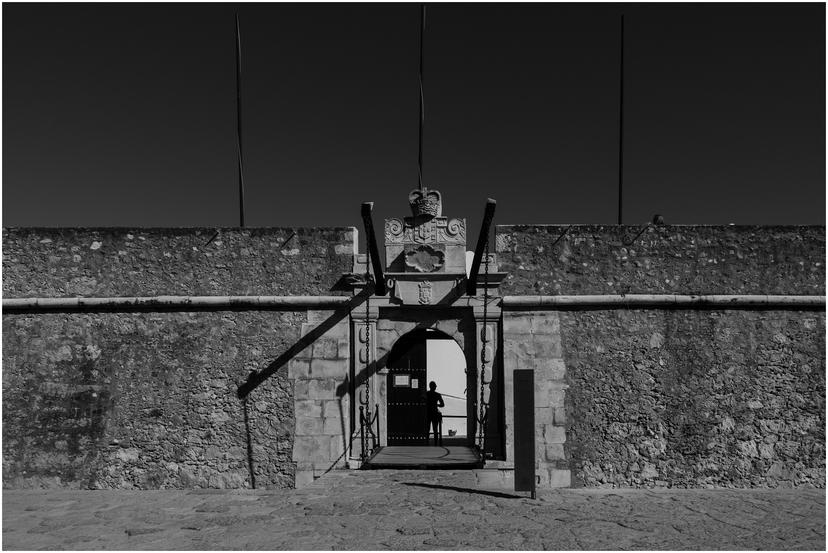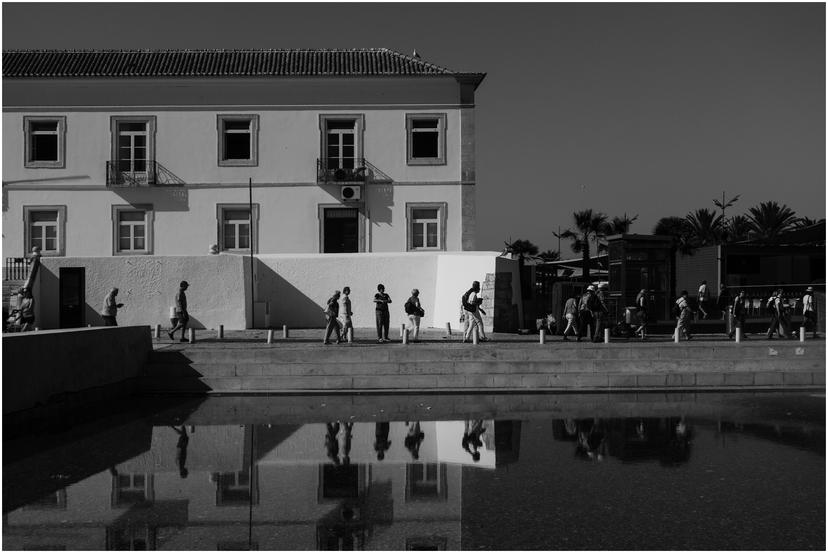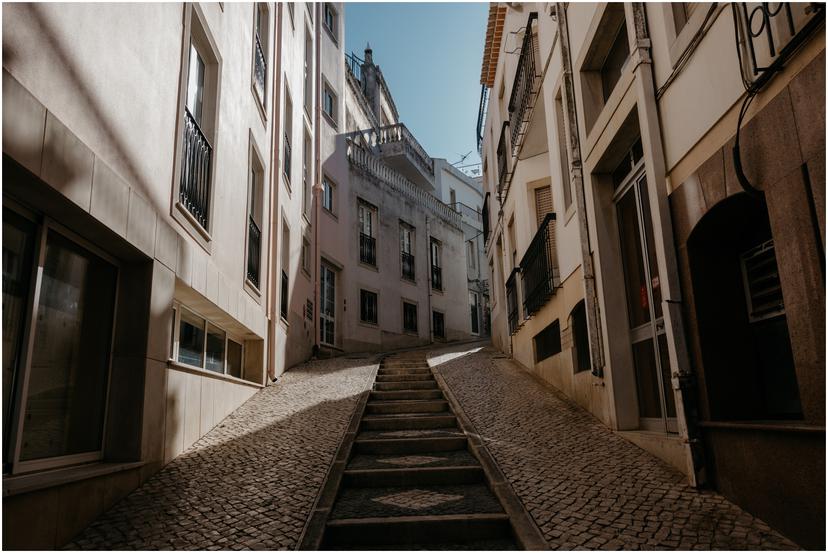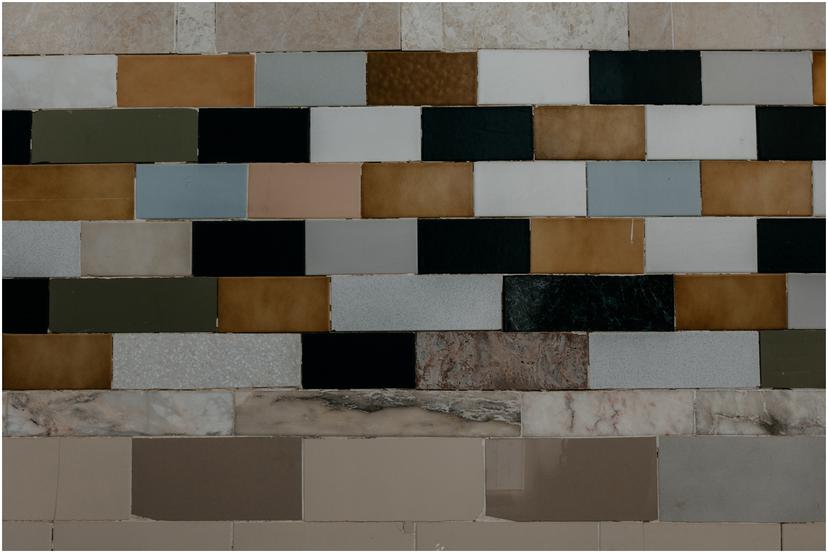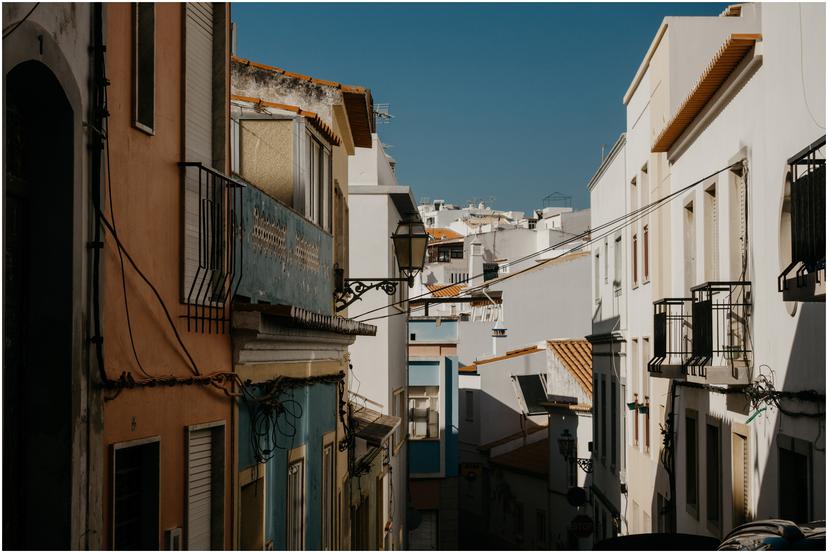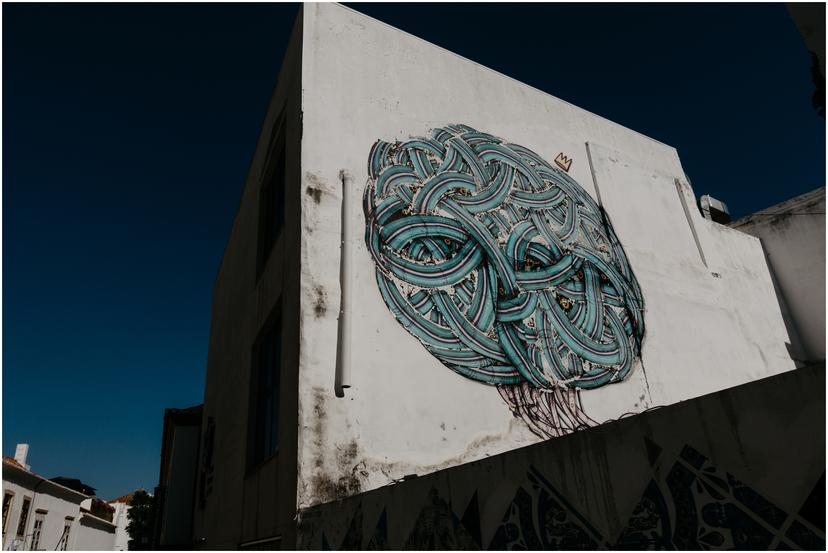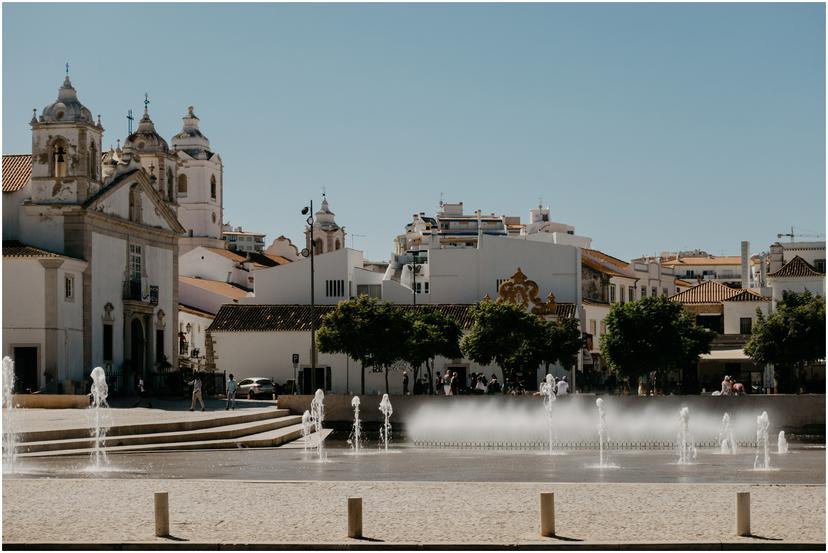 Things to do in Lagos and at Casa Mae
-Take a boat tour along the cliffs

-Kayak along the cliffs/through sea caves (wish we had time for this!!)

-Lay on the beach forever.

-Hike along the cliffs

-Party in the town (they have some nightclubs, and it can be a bit of a party town, although we didn't experience this at all with where we stayed haha)

-Explore local art museums and crafts. They had a craft fair while we were there!

-Wander the streets and take a million photos (this is what I did).

-Eat everything. Casa Mae has a fantastic list of restaurant recommendations that are actually good and not gross tourist traps. We ate at this incredible rooftop Italian restaurant called Trattoria Vecchia Milano one night and loved it.

-Do a spa day at Casa Mae and get access to their exclusive rooftop pool, steam room, sauna, and massages. WORTH IT.

-Listen to local live music.

-Take a day trip to Sagres (30 min west) and see the western-most point of continental Europe! Sagres is a surfing town with multiple beaches and many different sizes waves, so you can also learn to surf there! And, if you are interested in birds and visit in the fall, you can witness a variety of raptors as they migrate from Europe to Africa and pass over the peninsula. We attempted this, but it was quite windy, so we didn't see much. Here are a few photos of Sagres below!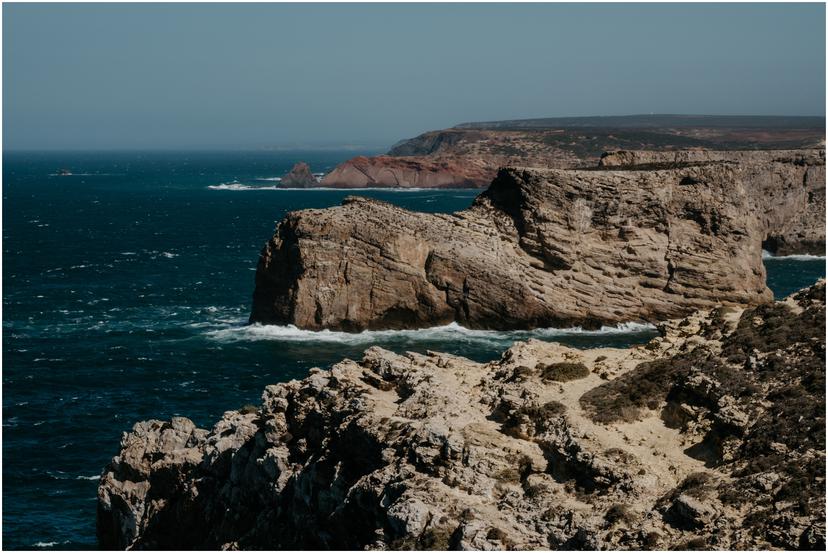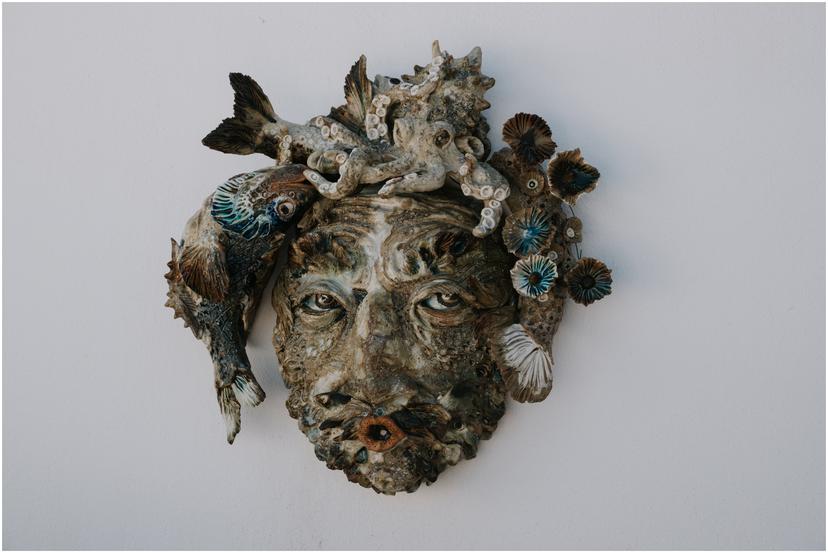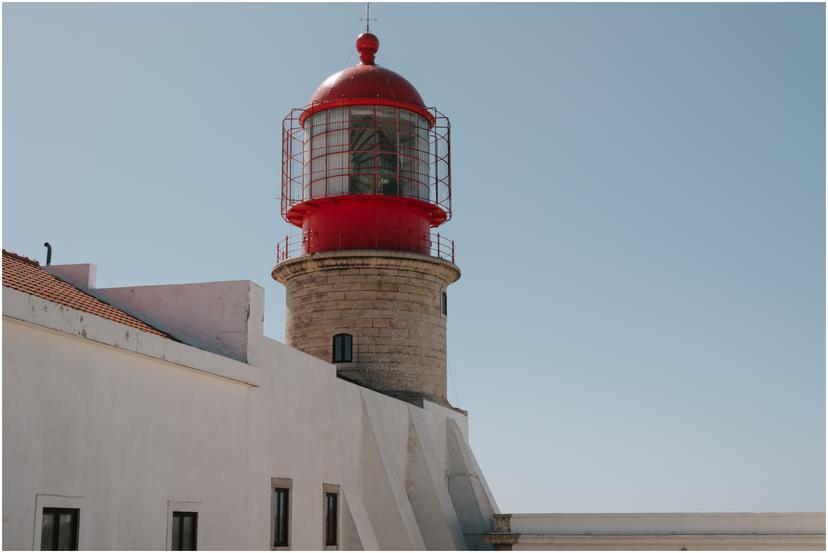 Villa Extramuros near Evora
I was bummed when we left Casa Mae because I was a hardcore fan. But Villa Extramuros in Alentejo, a prominent vineyard region of Portugal, continued to blow my mind. This modern hotel is run by an art-loving French couple with exquisite taste. Again, the decor and architecture are stunning. The rooms overlook ancient olive groves and a literal castle on a hill in the distance. The hard lines of the architecture are complemented by the softness of the surrounding landscape. And the curated art and color palette made me so happy.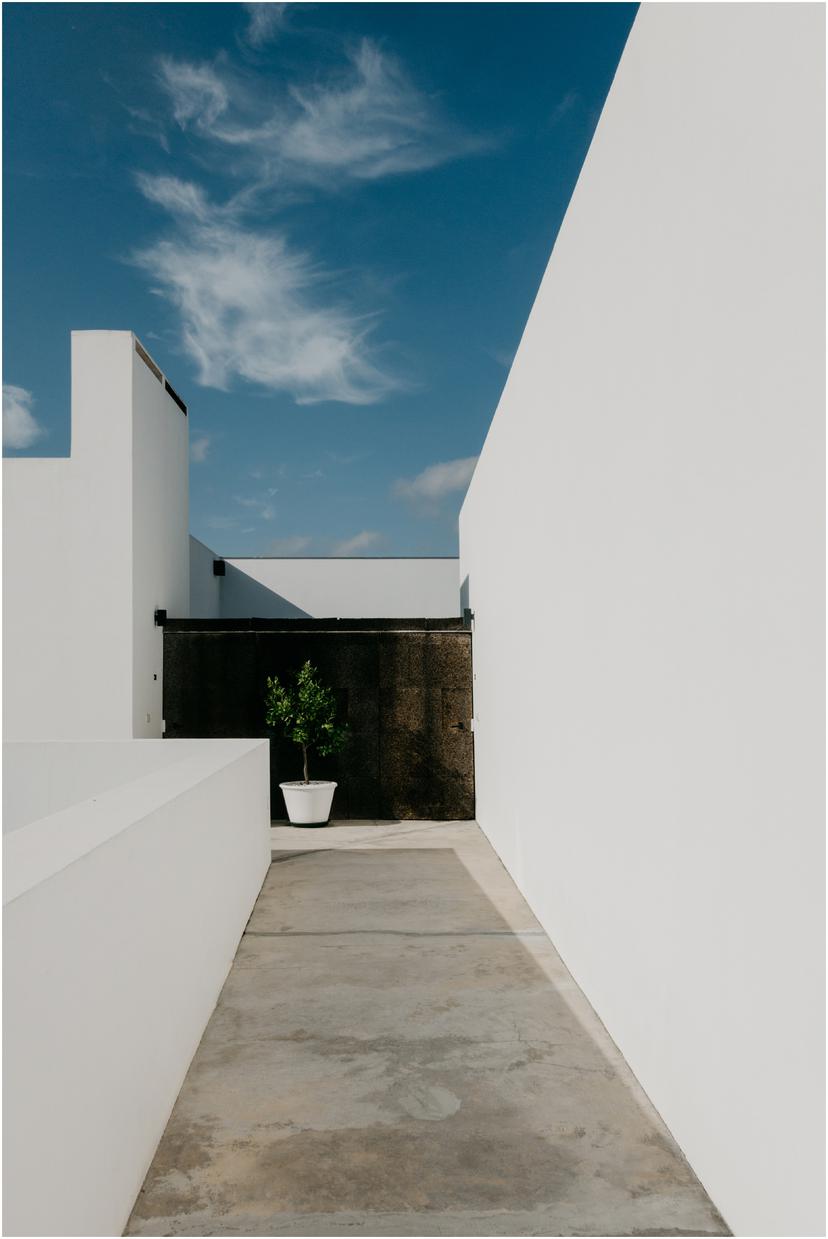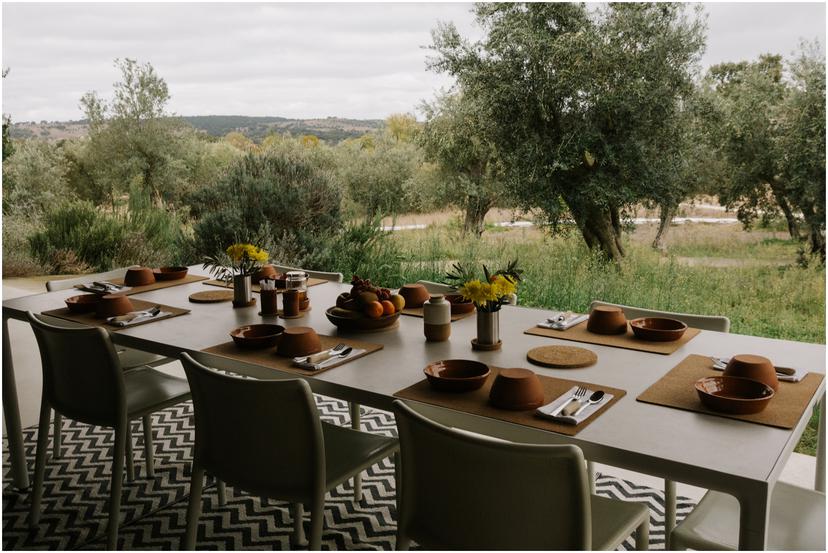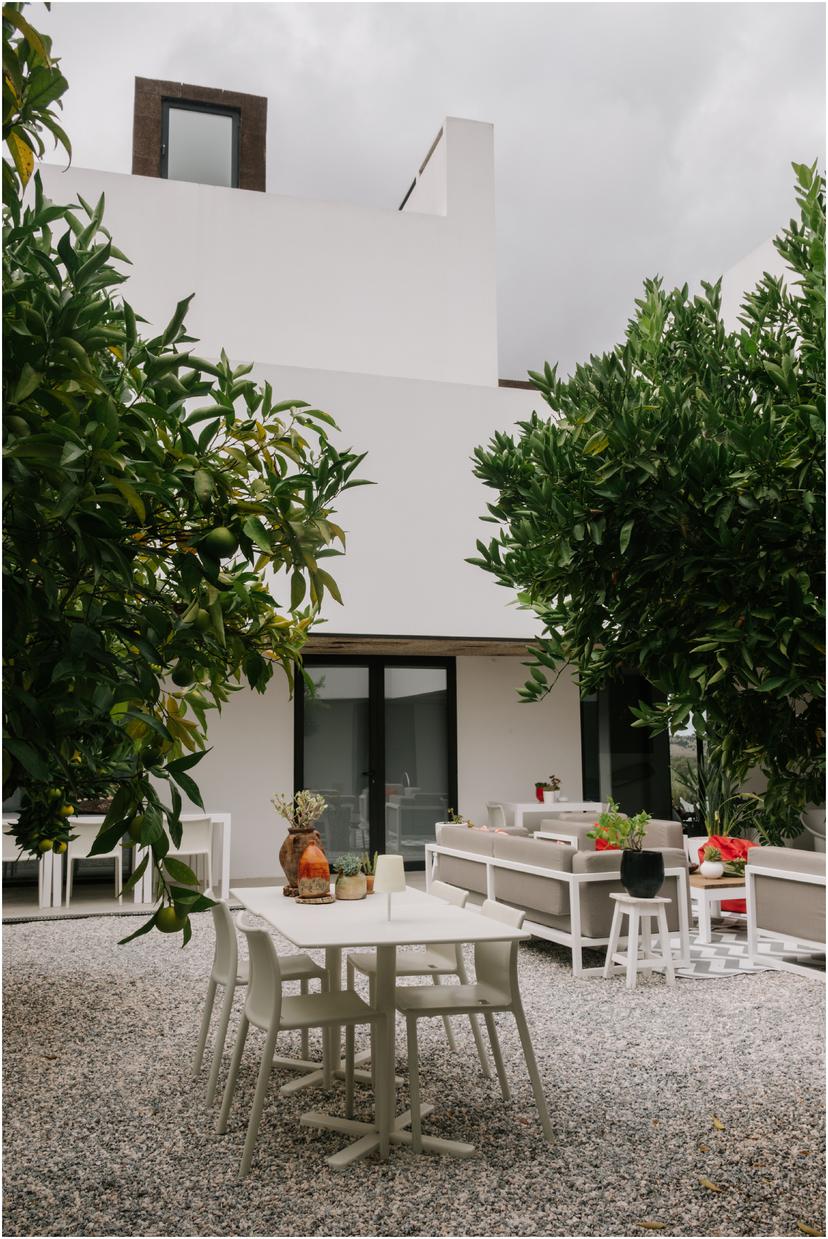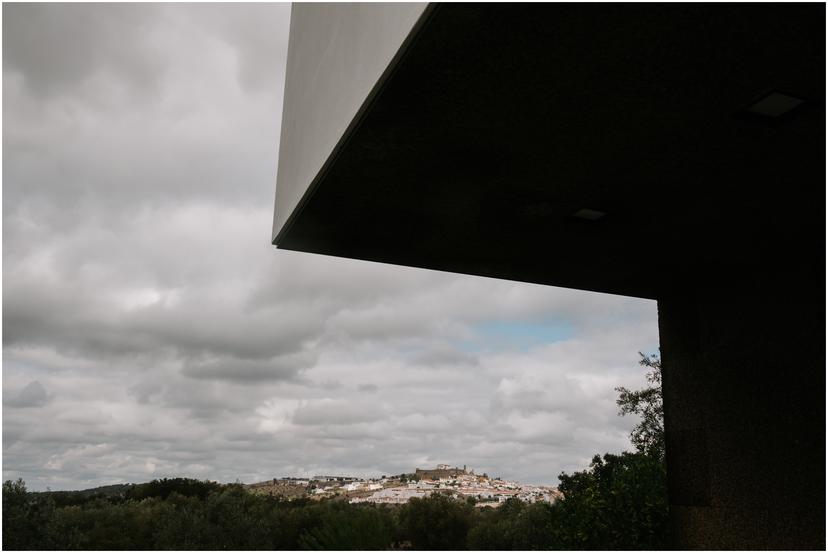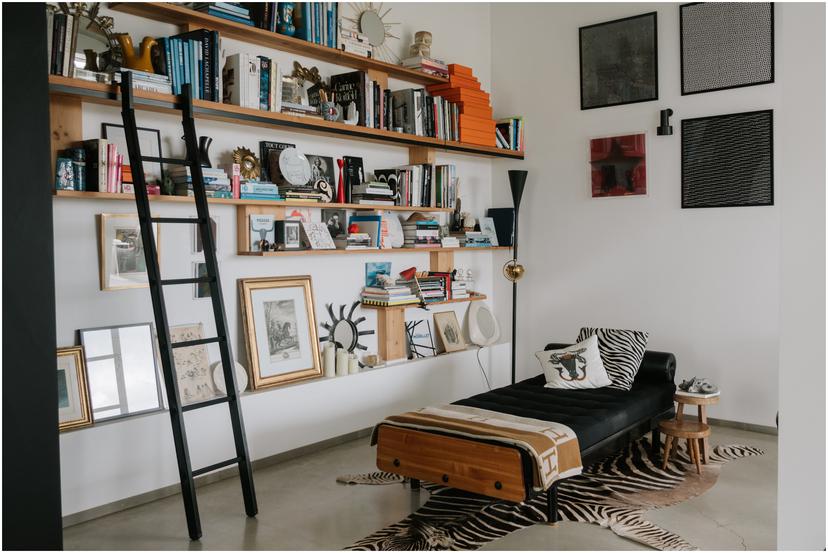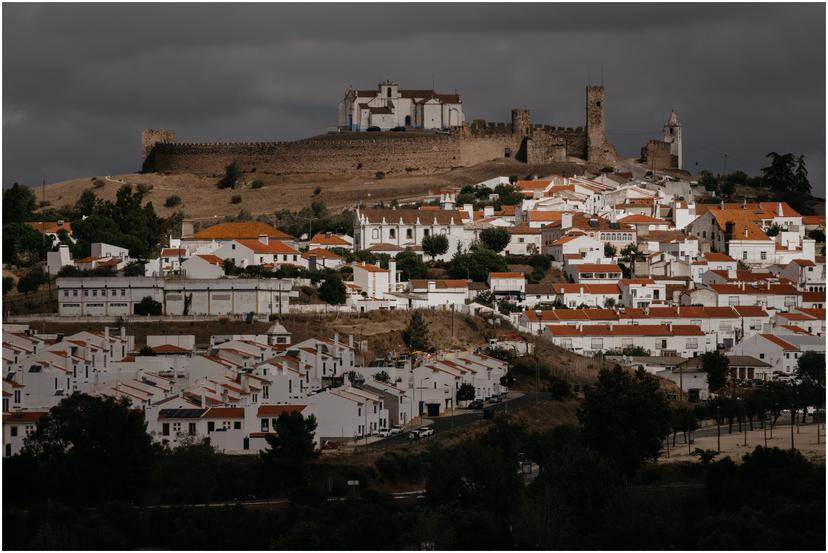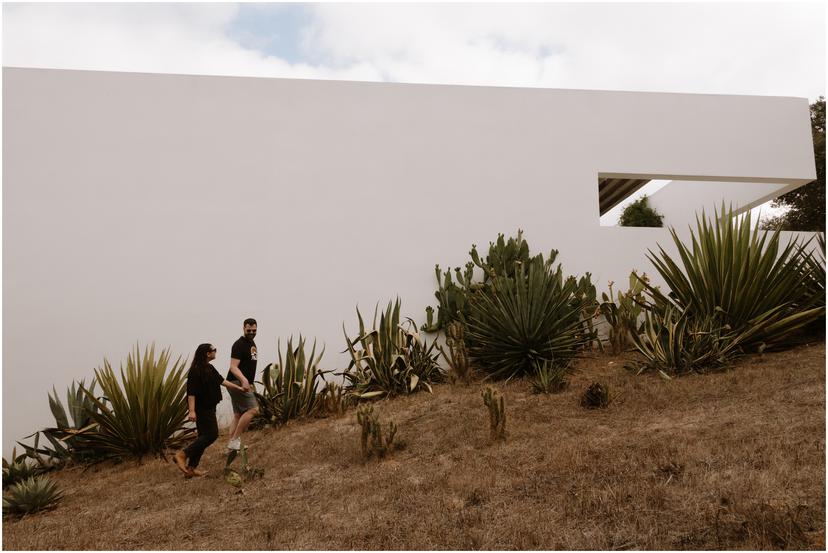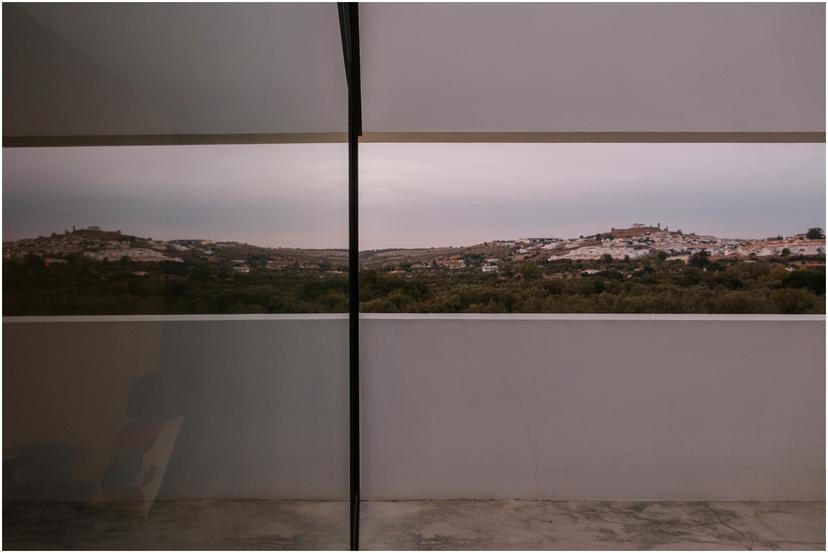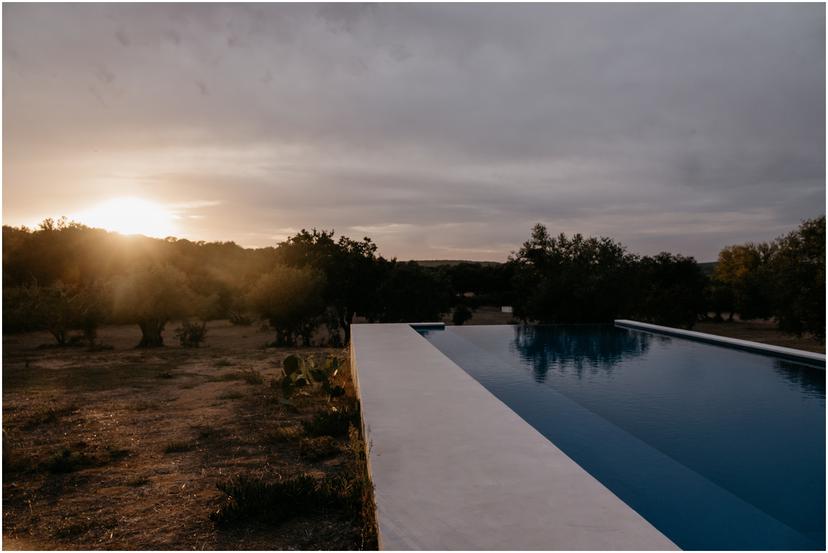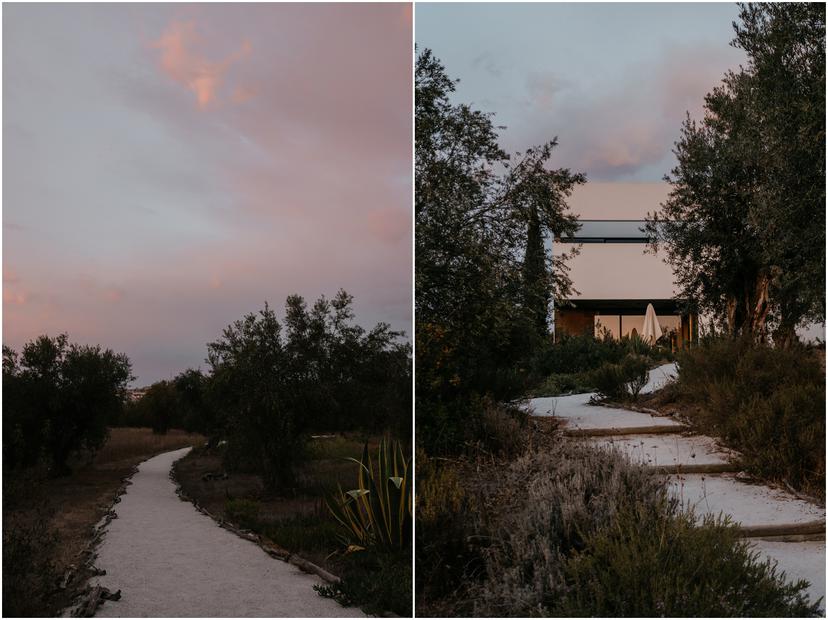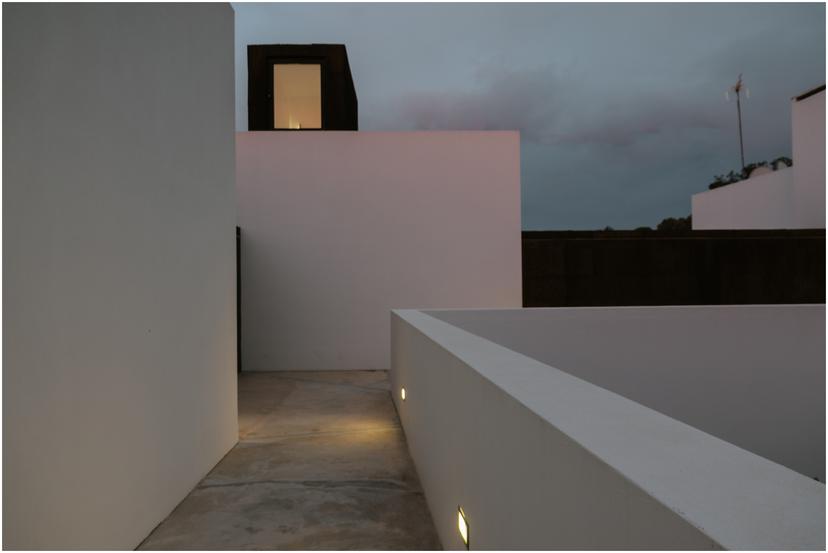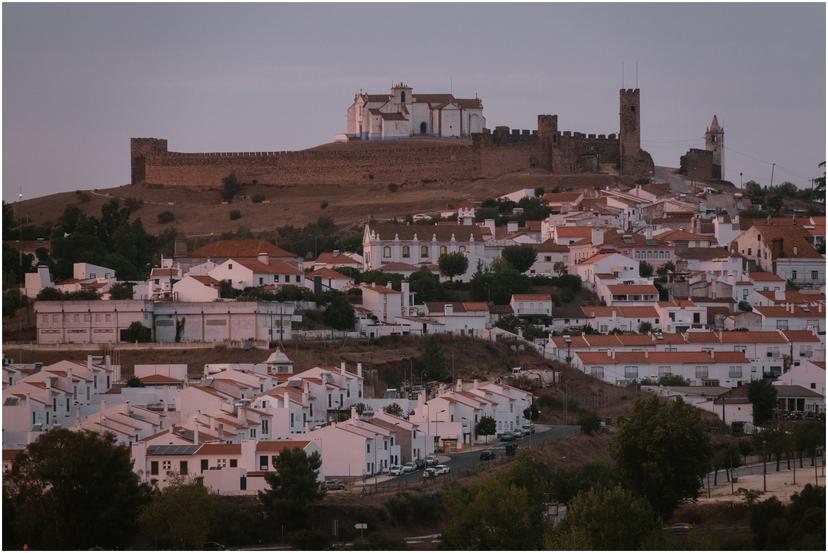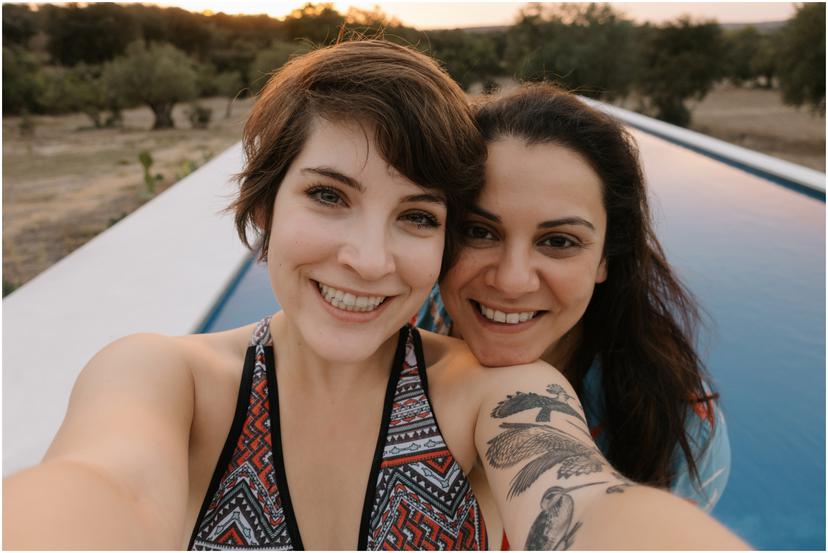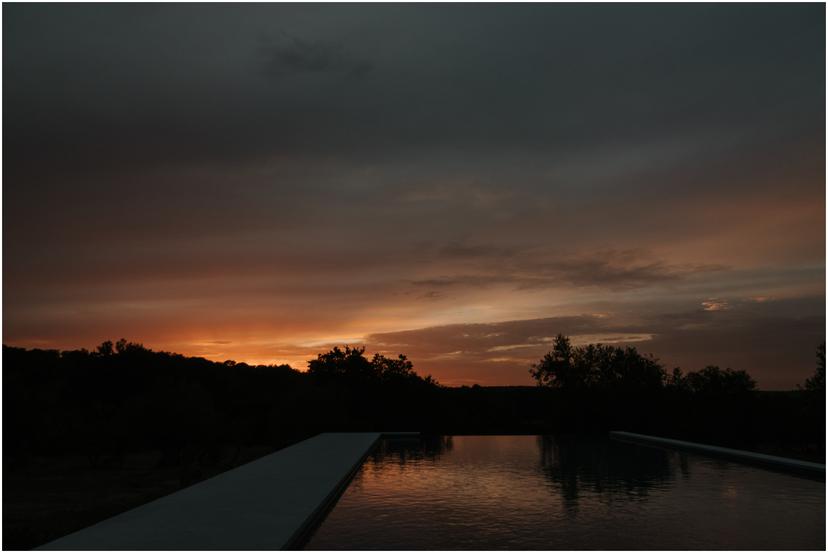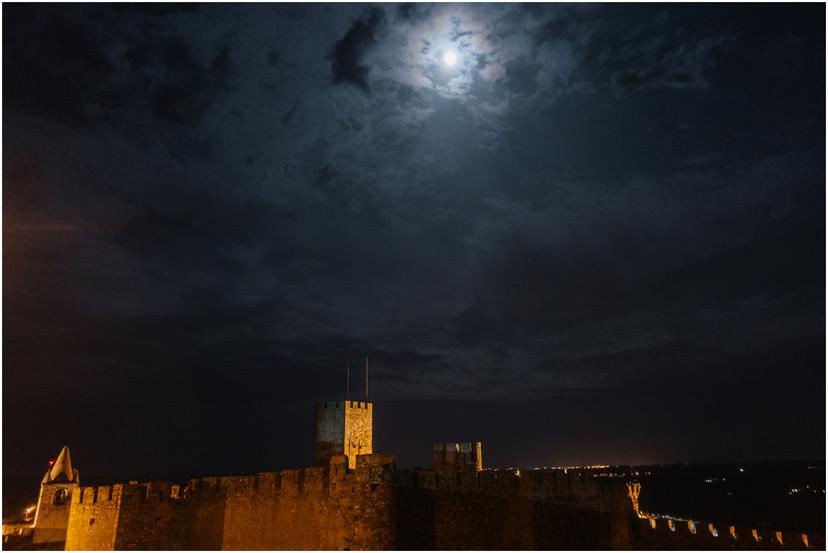 Villa Extramuros is a place to go to escape. There is this peace to it. You are only a few minutes from a small village, but it feels totally private, tranquil even. Yet again, I could have stayed for a week straight. Two days was not enough!
We spent the majority of our time at Villa Extramuros doing a LONG day of wine tasting in the surrounded Alentejo wine region. Francois, the owner, arranged a wine bus tour AND lunch for us, and we proceeded to have one of the most fun wine-tasting days of our lives. I've been wine tasting in Oregon, California, British Columbia, South Africa, and New Zealand, and Portugal's wine tours were the most informative. I learned SO MUCH about wine this day. And I thought I already knew a lot!
We first visited Herdade das Servas, which was fascinating because they grow old grape varietals from this region without ANY irrigation in the arid climate. They focus on creating concentrated, bold wines with the small yield of grapes they get from the dry vines. It's really cool.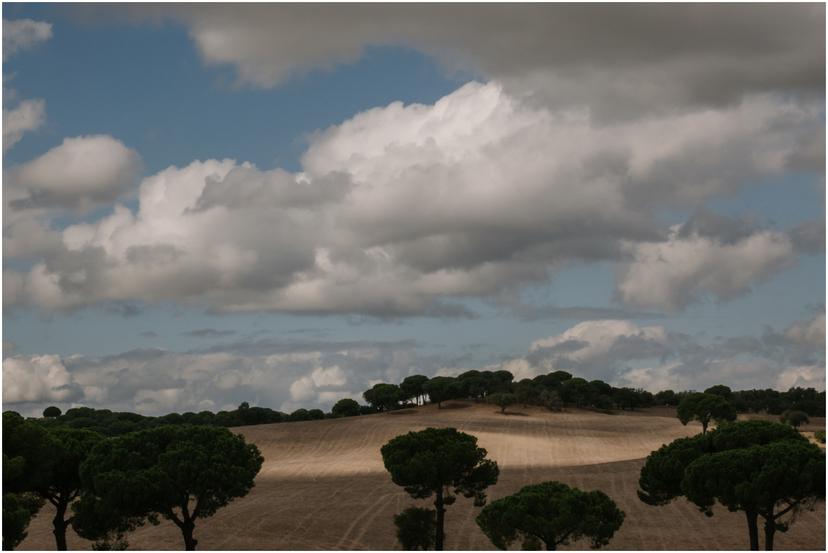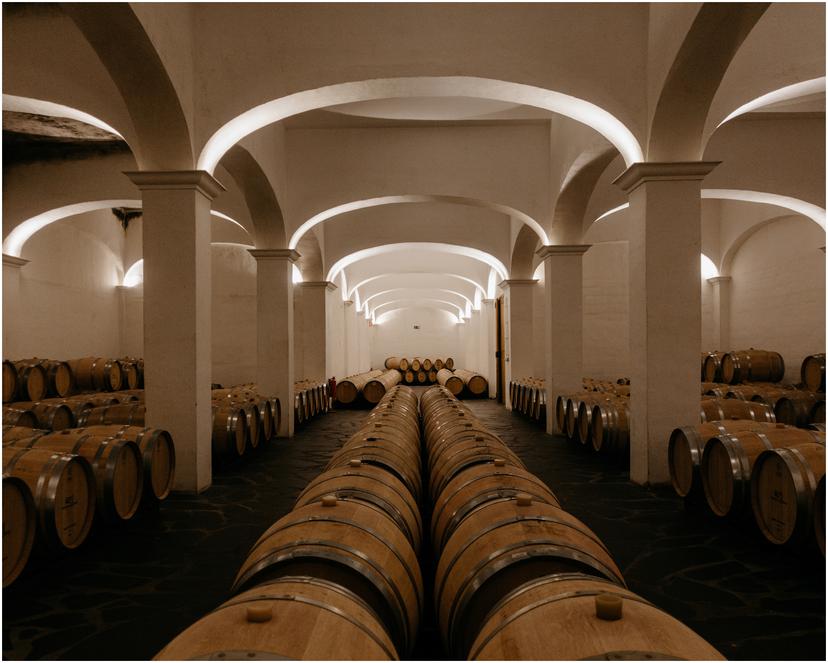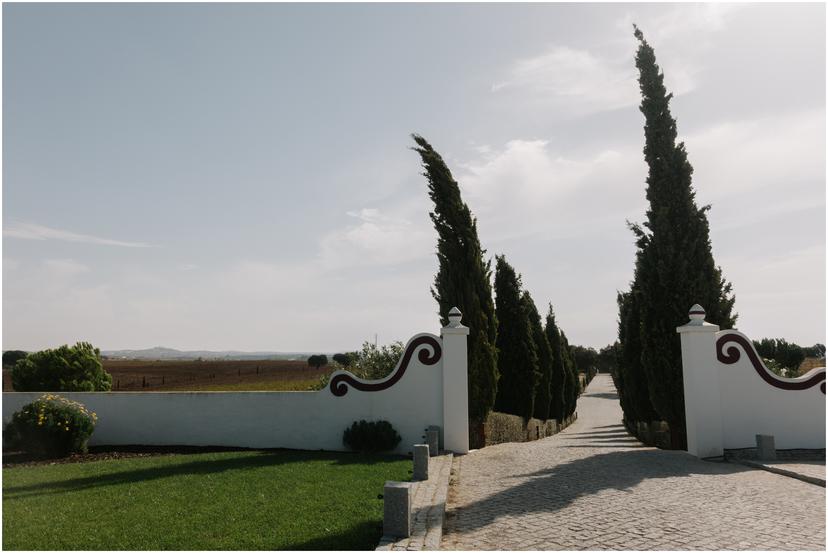 Second, we stopped in the town of Estremoz for lunch at Alecrim. Francois had arranged this, so we weren't entirely sure what to expect, but naturally, it ended up being one of the best meals of our entire trip. Everything on the menu was excellent. I got a vegetarian pastry that was to die for. My friend's burger was next-level. Another friend got some shrimp pasta that was some of the best pasta we've ever eaten. We also loved their cheesy cauliflower side dish and the seared tuna. I highly recommend this spot if you are wine tasting in the region!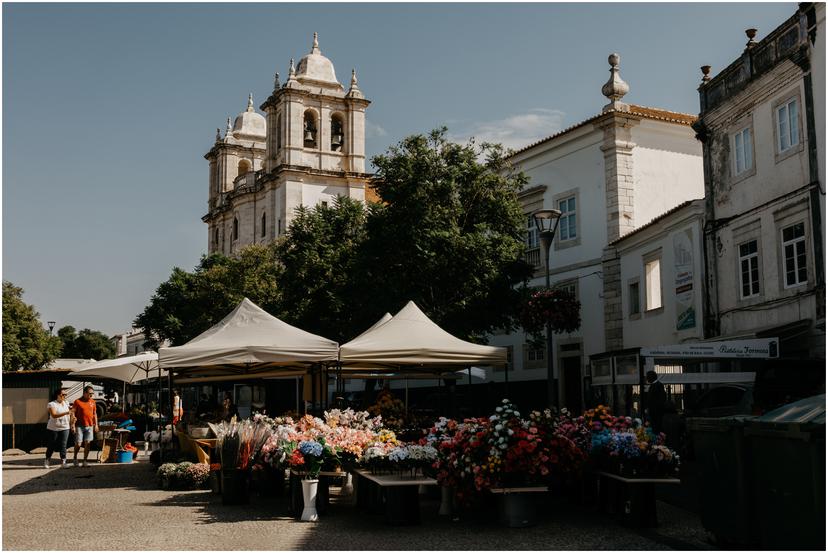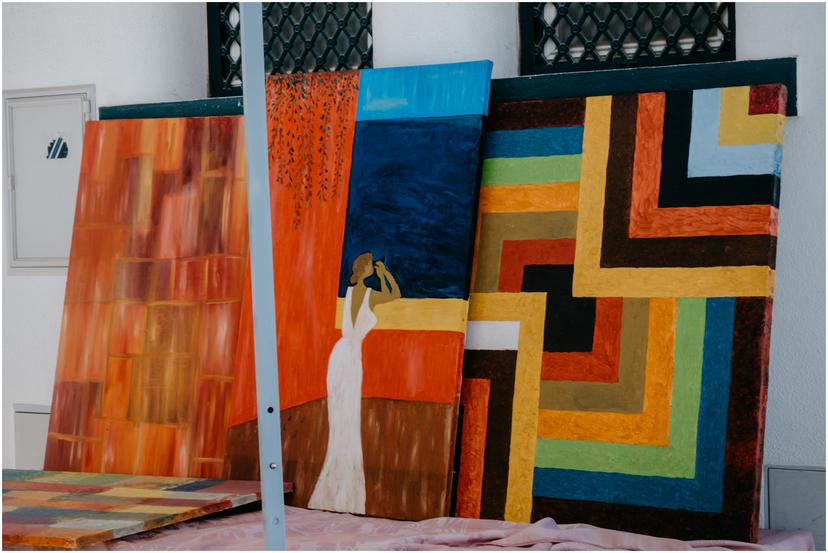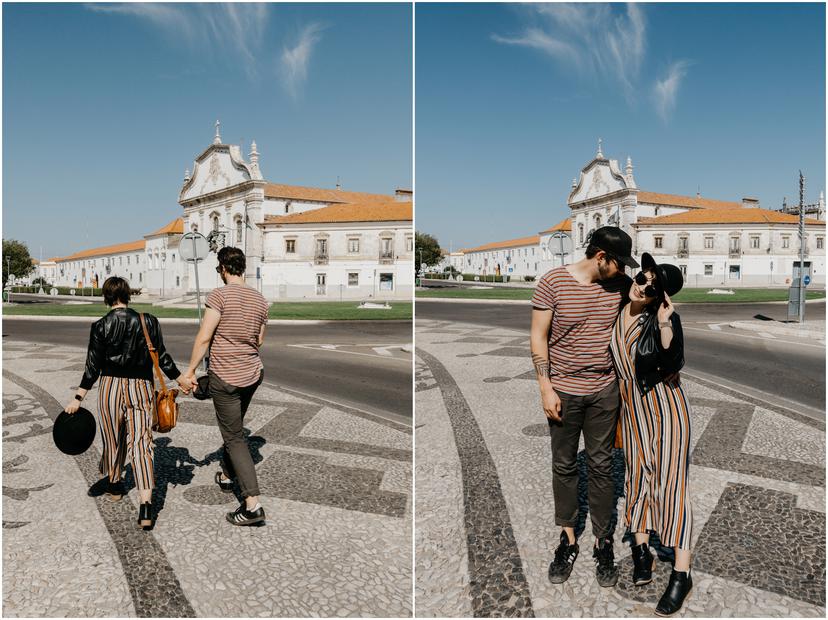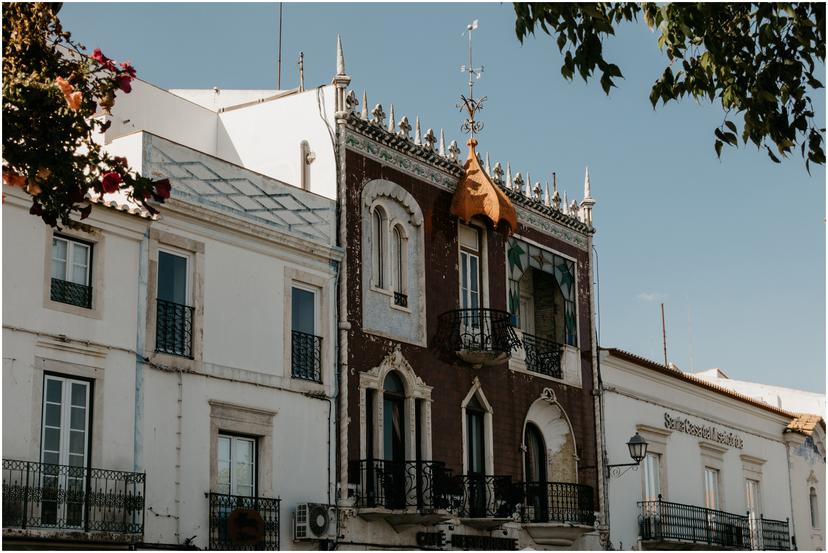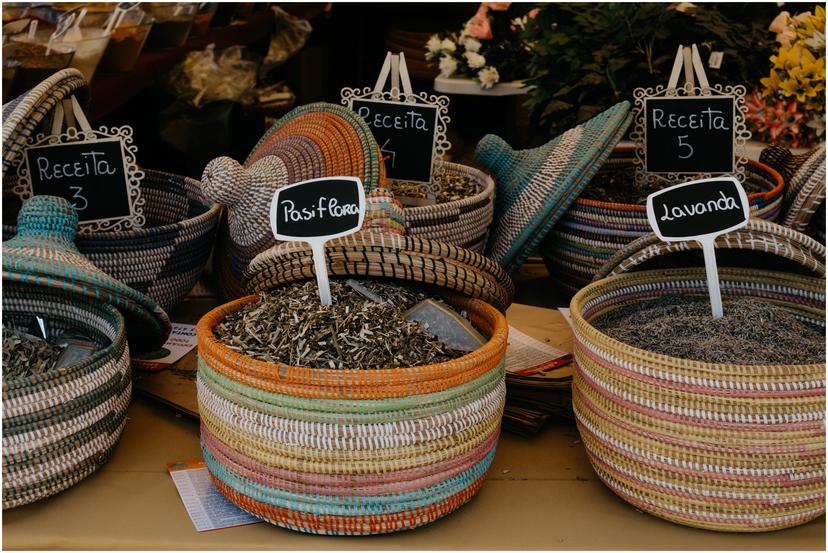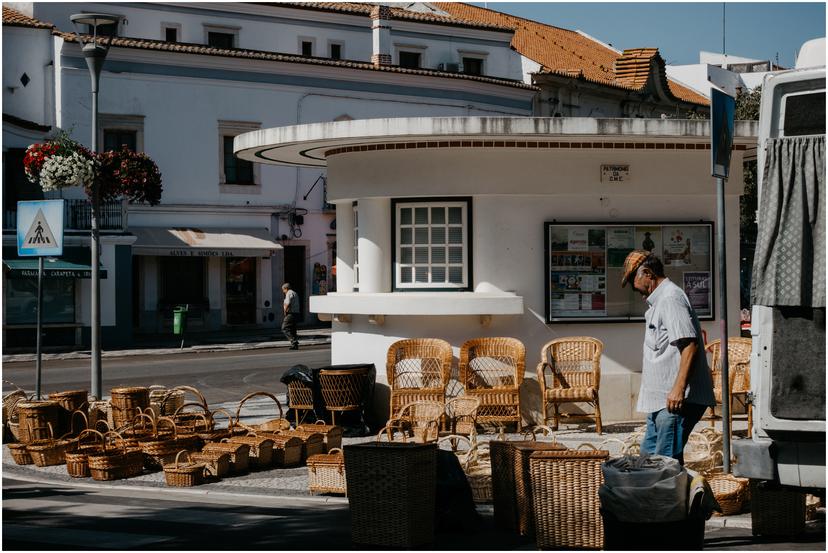 Our third stop was Tiago Cabaço, a modern-looking vineyard with beautiful castle views and a very young, experimental winemaker. Their Blog series wine has won international taste testing awards, and we thoroughly enjoyed tasting and learning about their processes.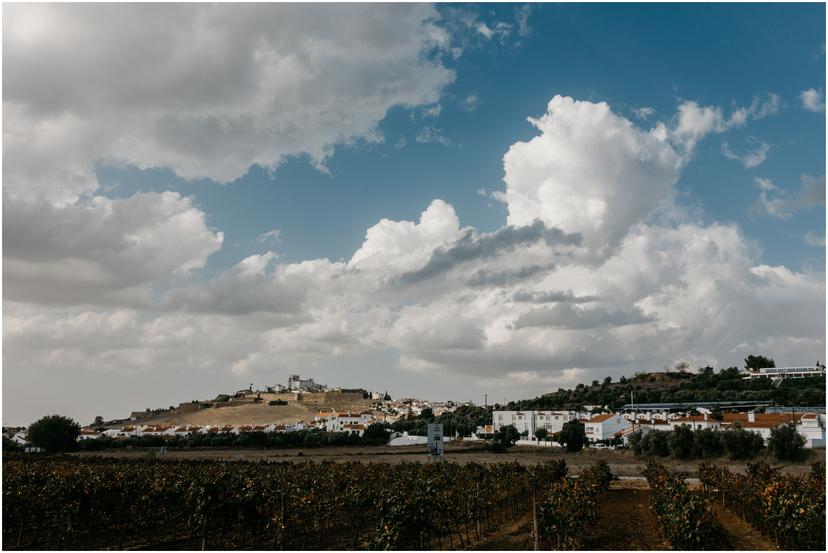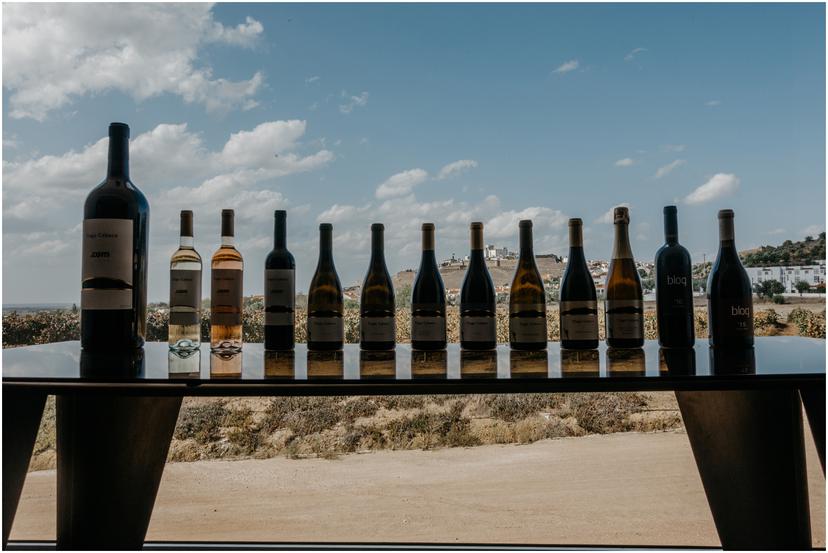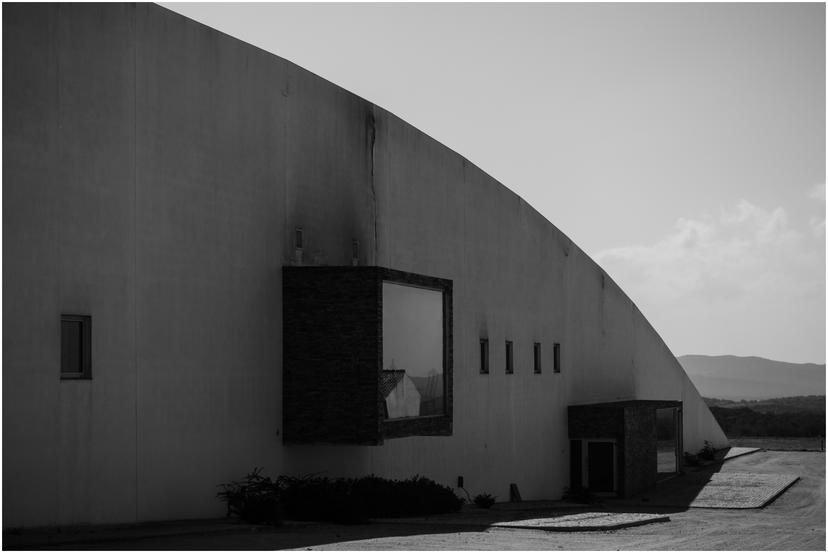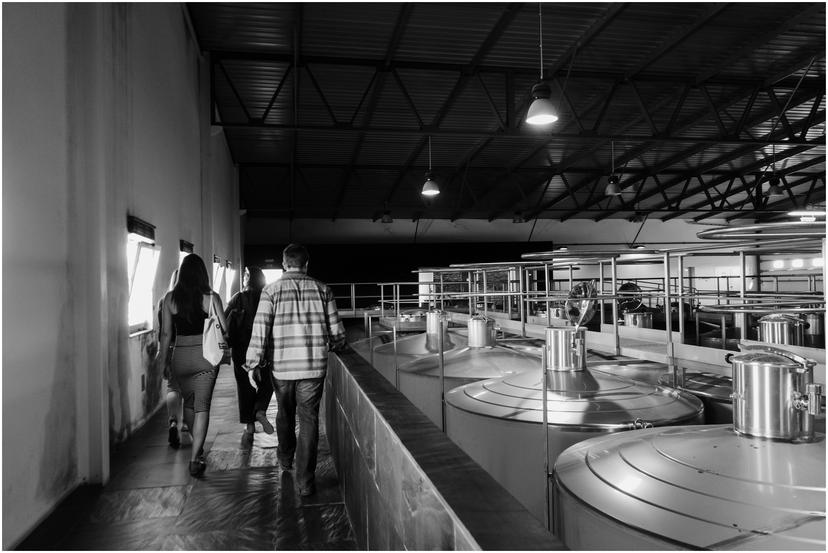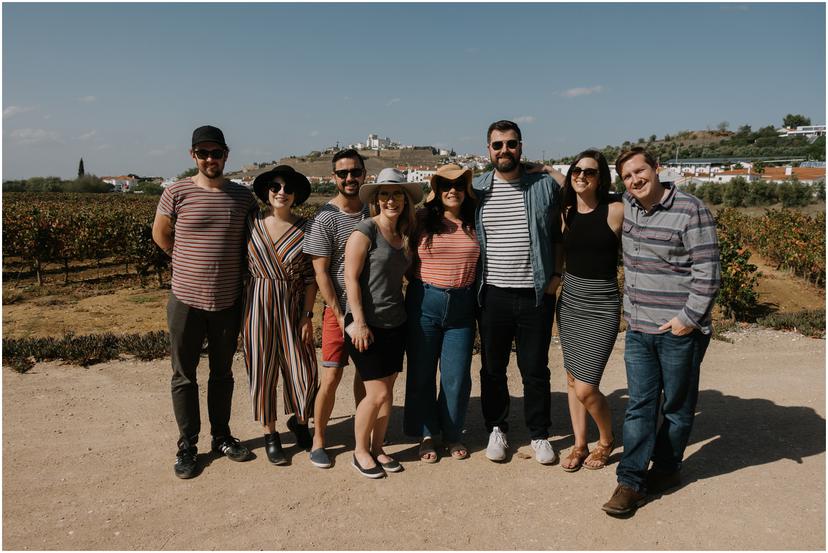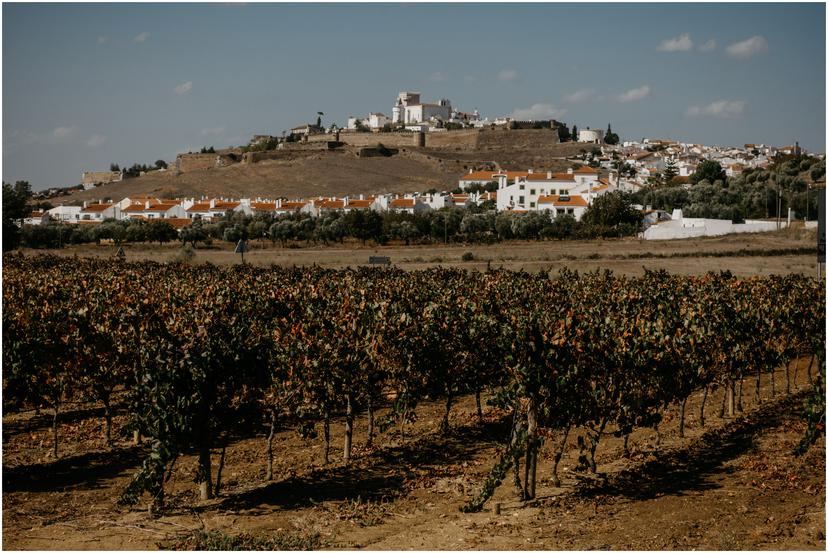 Finally, we ended our day at Adega de Monte Branco, where we had a private wine tour and tasting in the cellar, which was awesome. The service there was excellent. We were the last tour of the day, so they just let us polish off the wine bottles we were tasting, and we ended up liking their wines the best out of what we had that day. After our tasting in the cellar, we enjoyed their stunning views (it's on top of a hill overlooking the valley) and did cartwheels on the grass since we were the only people left there. It's an extremely fun winery with delicious wine, great views, and friendly people.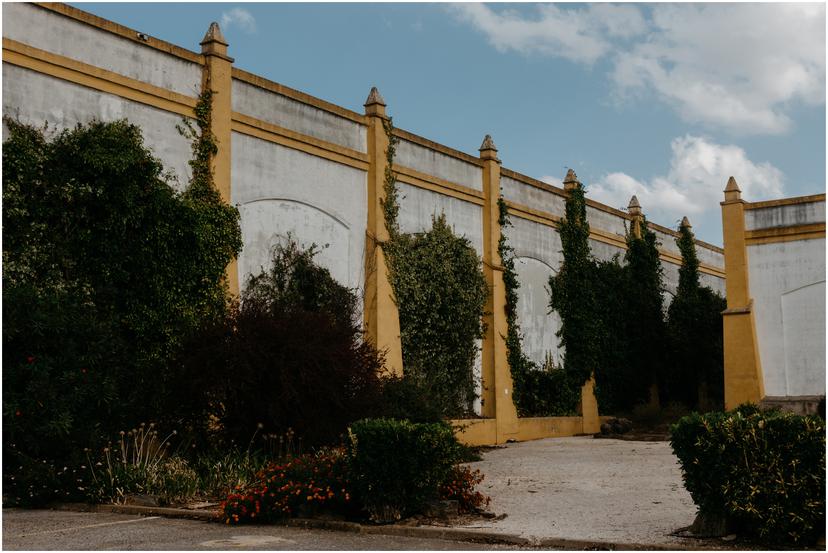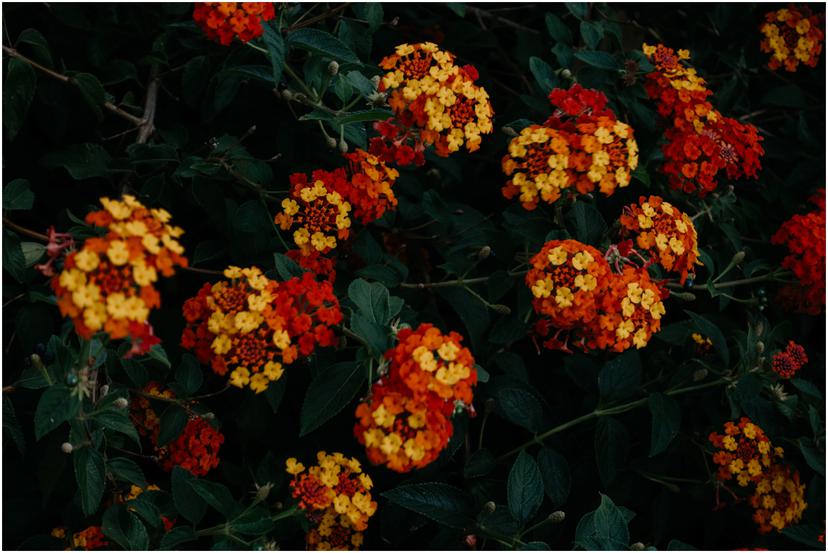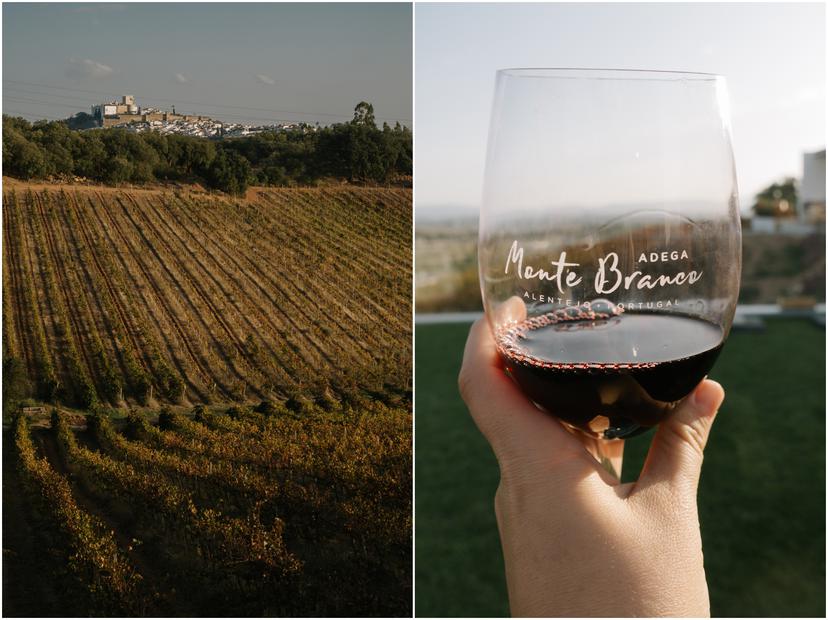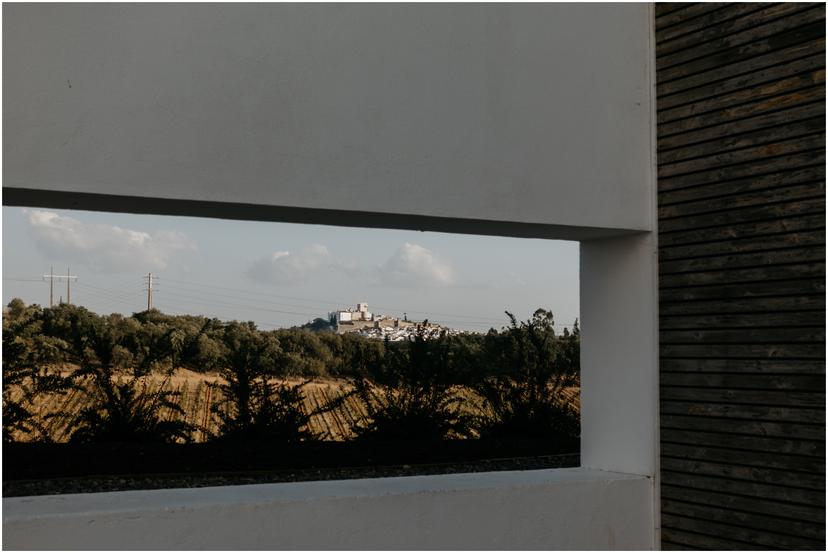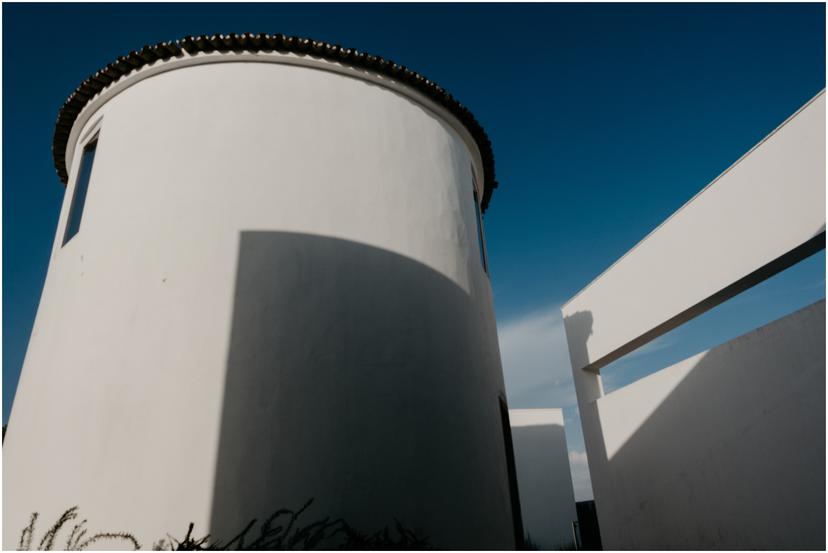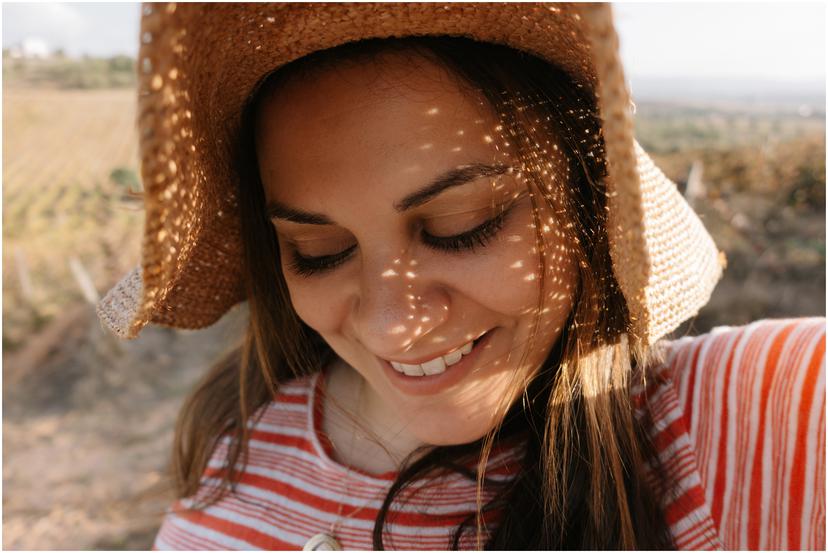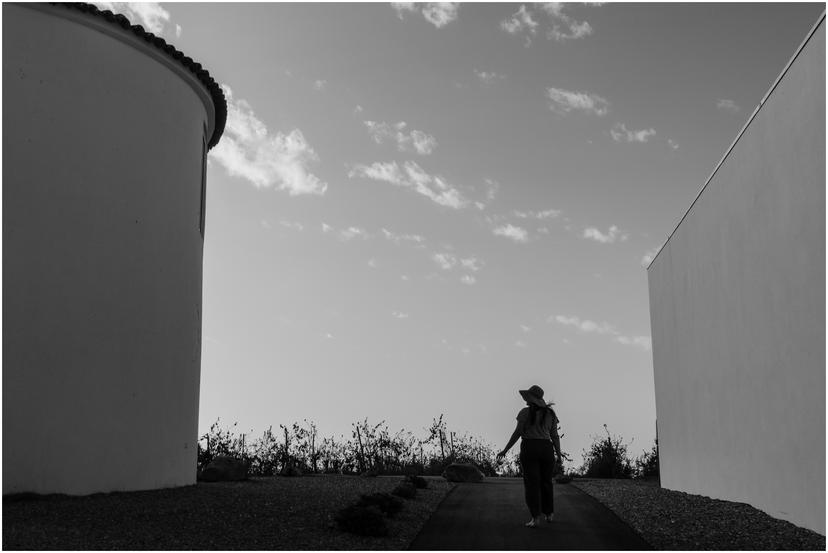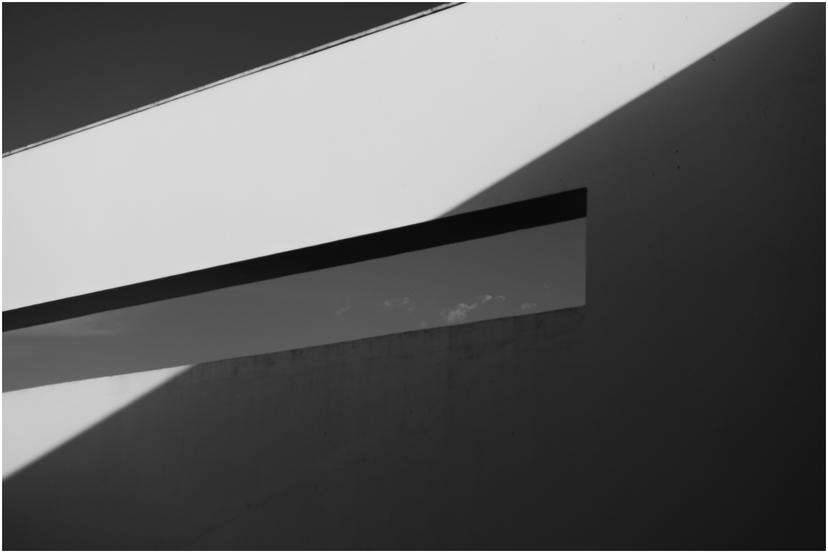 Things to do near Villa Extramuros
-Sit by the infinity pool and relax all day.

-Walk through the gardens and olive groves and spot birds! There are tons!

-Do a wine tour. Definitely, do this, haha.

-Explore the nearby town of Arriolos. It's tiny but cute!

-Drive to Evora for lunch and spend the day exploring! We ate at Vinarium and loved it. The town is a UNESCO world heritage site, and there's a cathedral, ruins, temples, museums, aqueducts, you name it. We didn't have enough time to explore it much, but I would come back and see more if I could!

-Arrange a horse-backing ride!
Casa Palmela near Setubal
After two modern hotels, I have to recommend this traditional one! Casa Palmela is an excellent choice if you want to be NEAR the big city, but still feel like you are surrounded by countryside. Side note: because I live near downtown Portland, I wanted this trip to be more relaxing, and for me, that meant hotels with a tranquil atmosphere instead of the sounds of traffic. So instead of staying in the hustle/bustle of Lisbon, I chose this! Great if you want to make day trips, but have a relaxing place to chill out.
Casa Palmela is located smack dab in the middle of Arrábida Natural Park, surrounded by limestone cliffs, mountains, and vineyards. The views are insane. The house itself is a 17th-century mansion with a rich history and lots of historical art and artifacts throughout. But hey, it's also a 5-star hotel with a beautiful pool and all the amenities you could want! Not to mention, the restaurant is delicious, and the staff is incredibly friendly. My biggest regret was not getting a room with a balcony!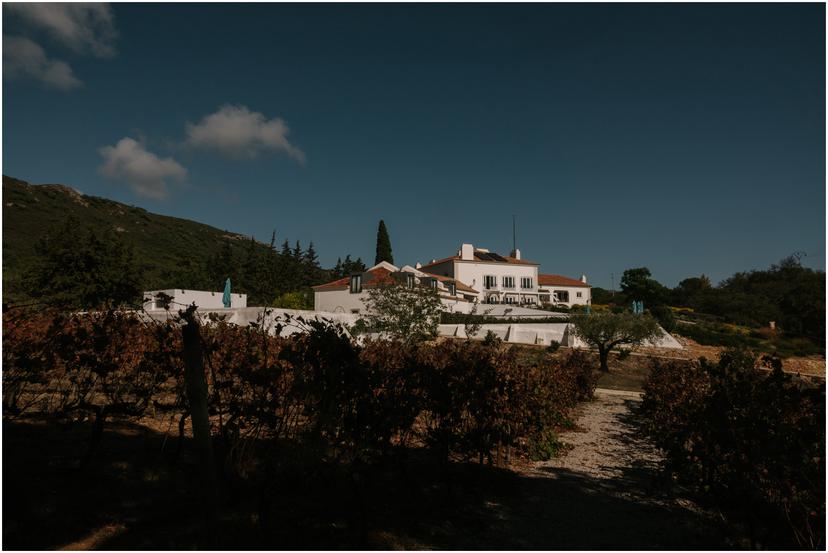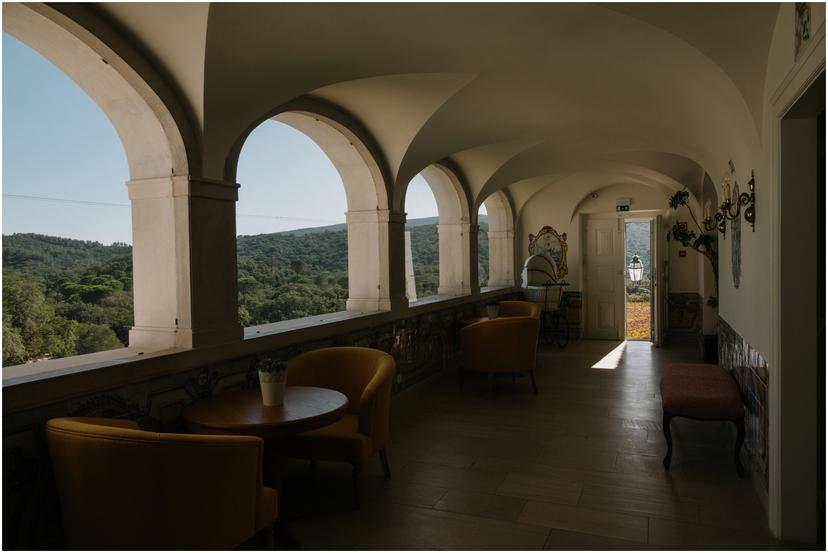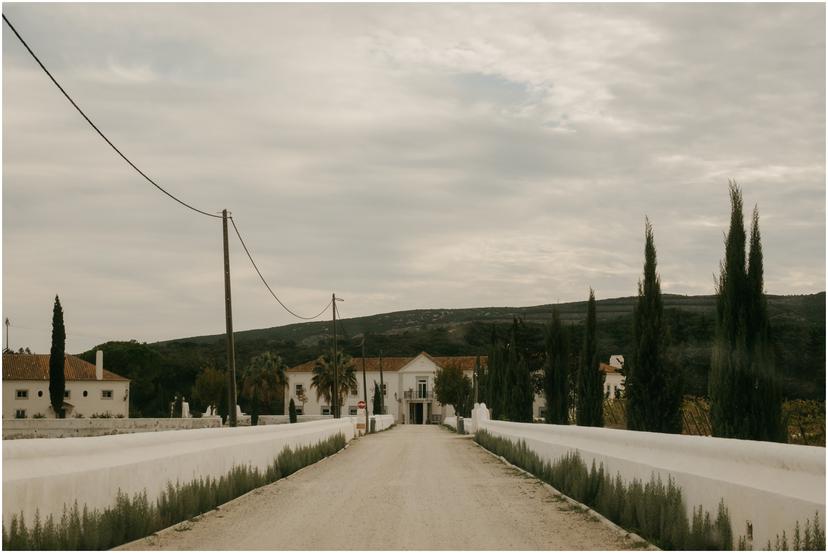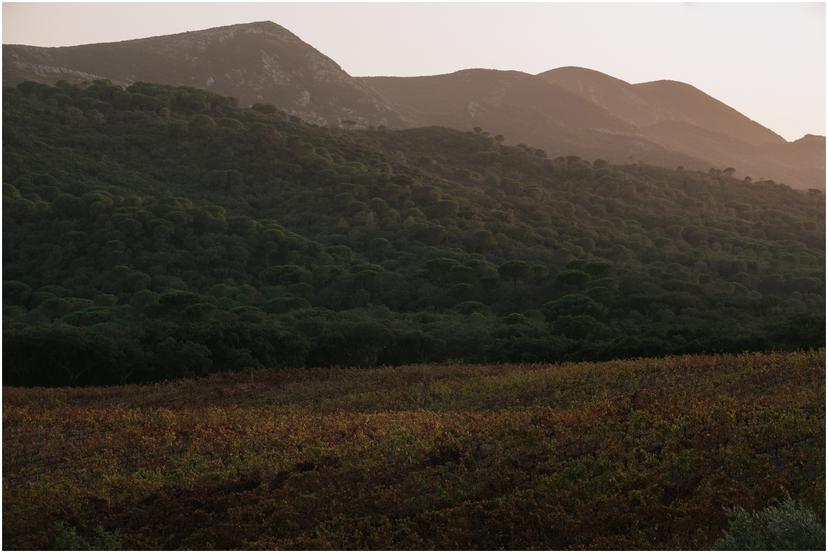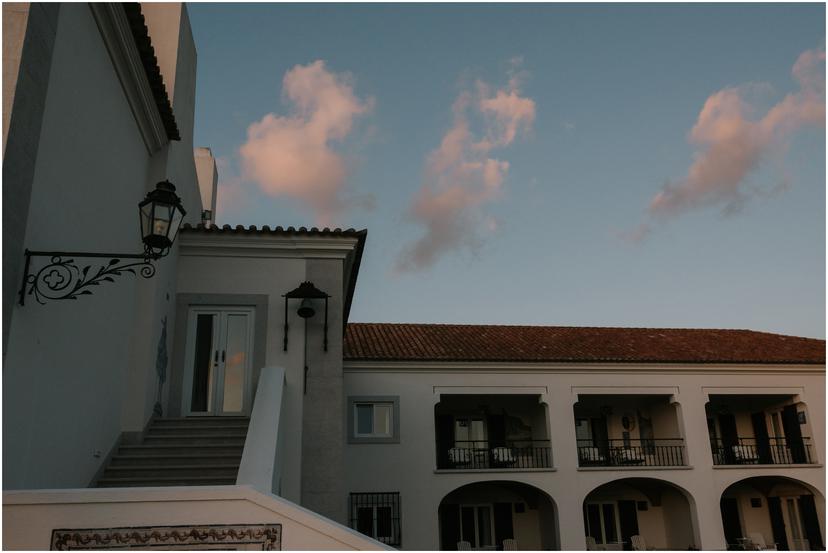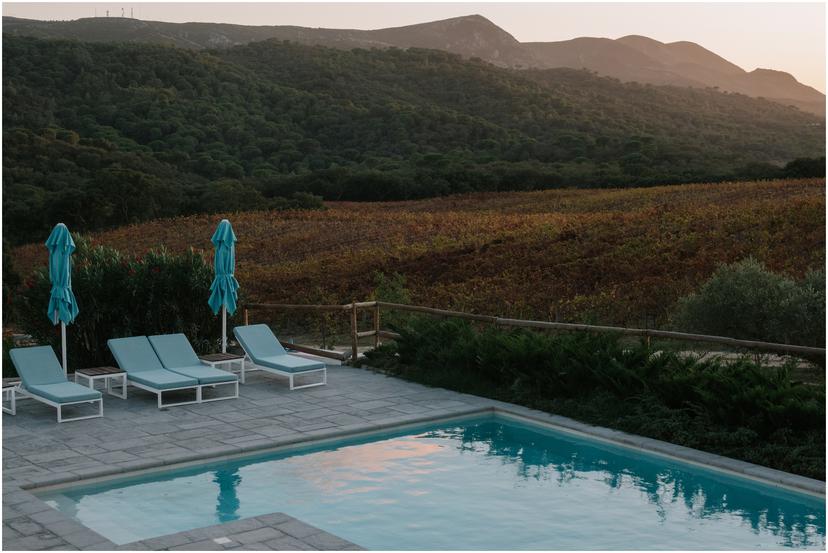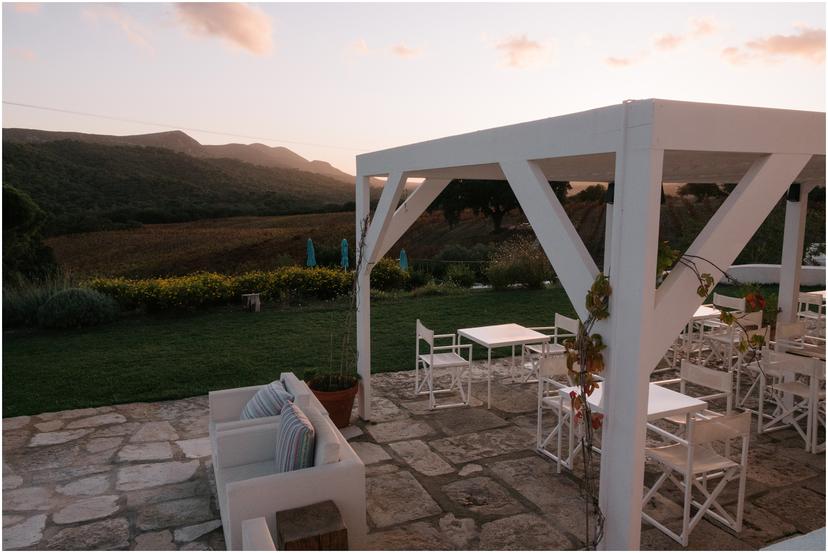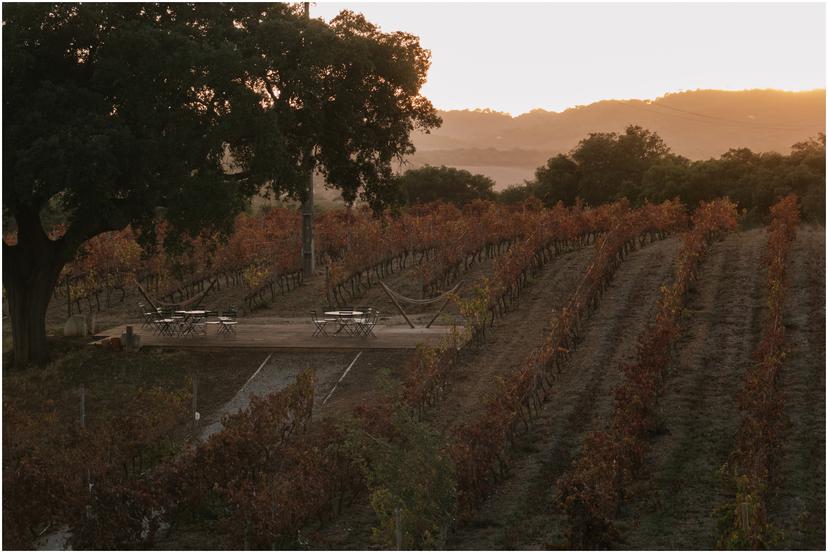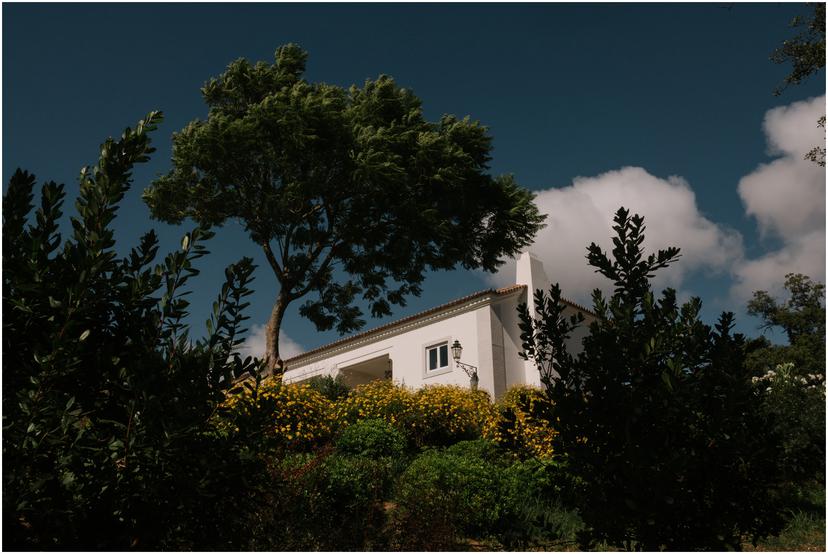 This huge countryside hotel is less than 10 minutes away from the bustling town of Setubal, which I was pleasantly surprised by! It struck me as more of an actual, working city than a tourist town, but it was still lovely and full of exciting street art and things to do. It also has delicious seafood restaurants, it's local specialty being cuttlefish. The region is also known for a special kind of cheese called Azeitao. It's a unique, unpasteurized sheep's cheese that is only made at a few small farms in the limestone mountains of Arrábida and has a protected designation of origin (PDO).
We ate our final Portuguese meal at Tasca da Avenida and LOVED our experience there. We had delicious local olives, white wine that made 10 km away, warm melted Azeitao cheese, fish soup, and shared a colossal seafood stew with pasta for our main course. We drank the local dessert wine, Moscatel de Setubal, (which we were extremely skeptical about, and then ended up loving) and finished up with frozen chocolate mousse topped with salt, peppercorns, and lime zest. It was one of my favorite desserts ever.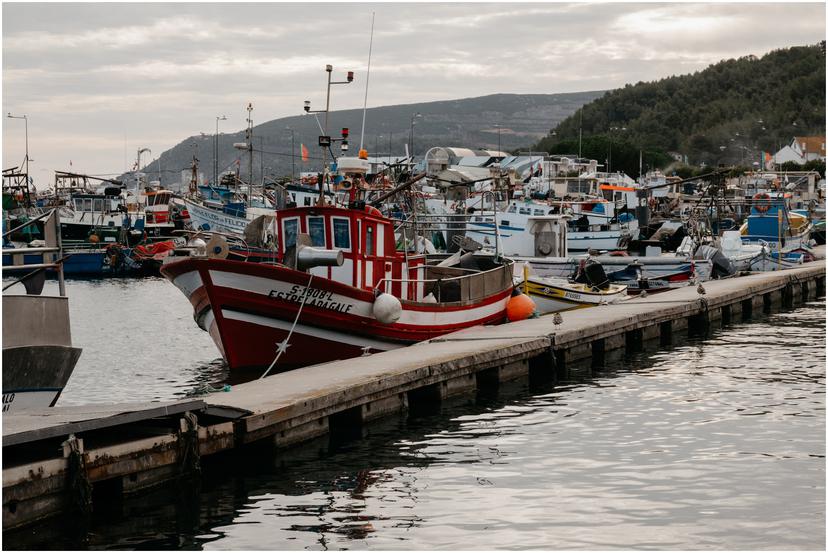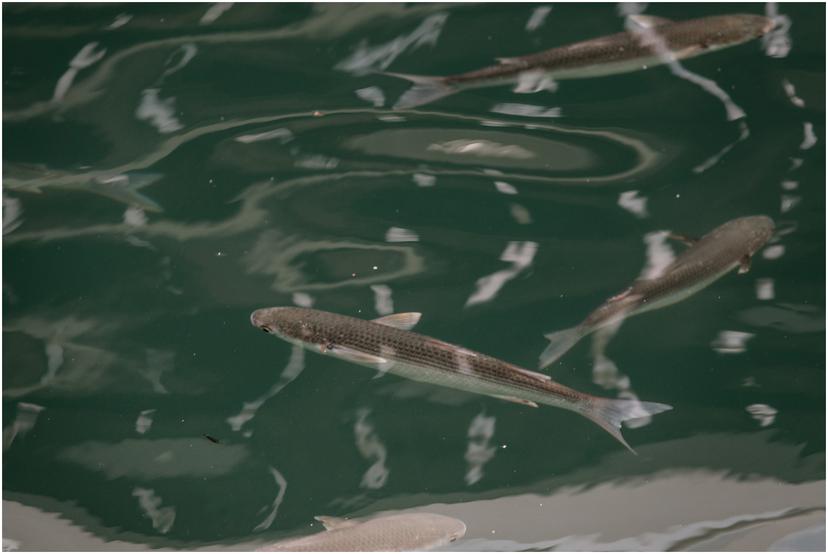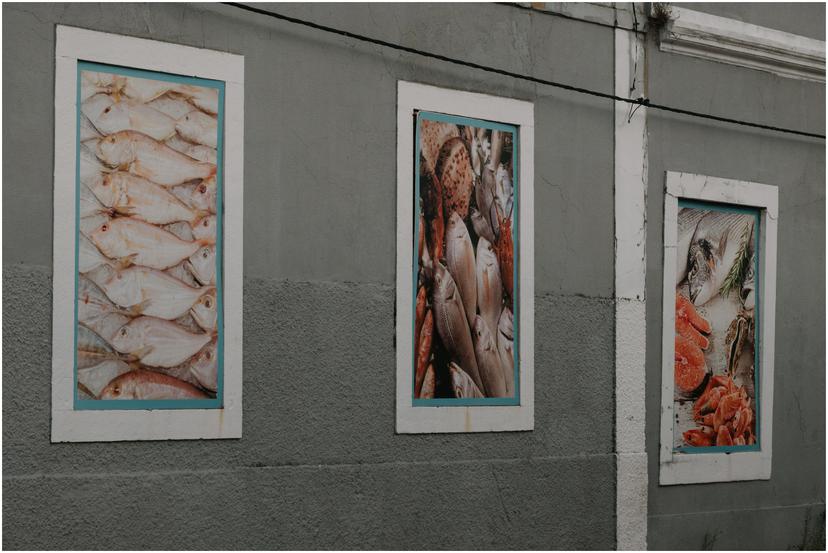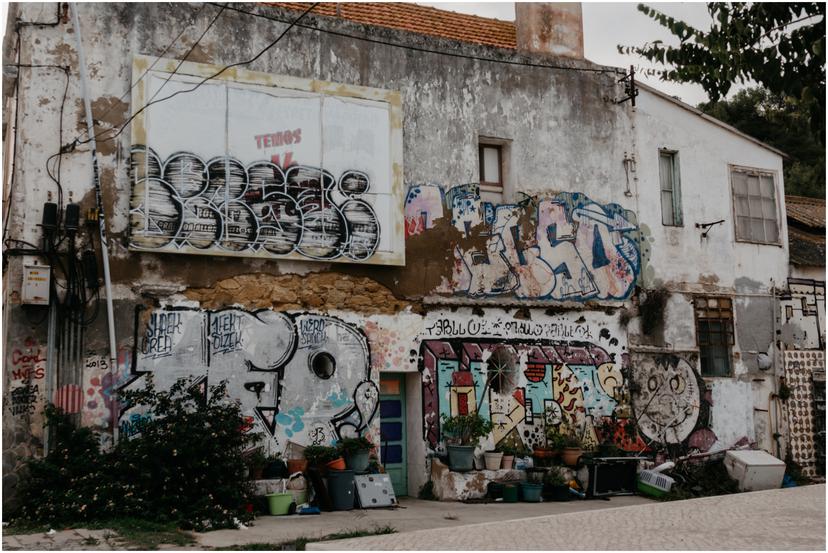 I picked Casa Palmela originally because it was somewhat near the Sado Estuary, one of the best places in Portugal for birdwatching. We ended up booking a lovely half-day birding tour with Rui of Birdwatching Lisbon, and he recommended the Tagus Estuary instead, so it turns out we didn't need to be near Sado anyway. Both were about the same distance, regardless! And both are similar habitats. We spent the majority of our day exploring the estuary and farmland, spotting flamingos, kites, owls, plovers, and more. We saw 70 species despite the rainy weather, so fun!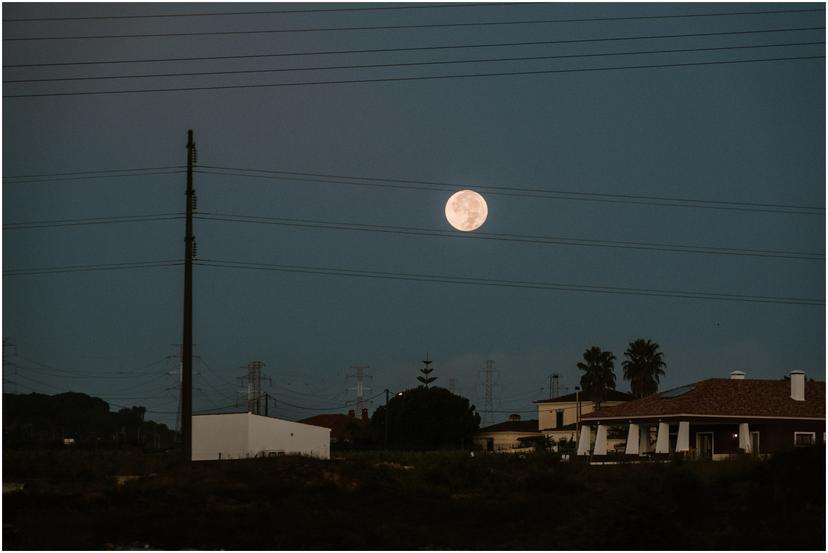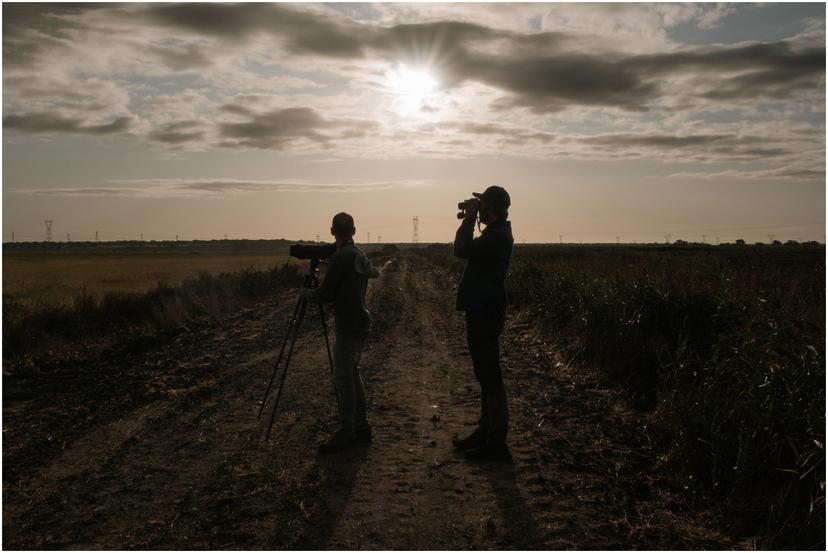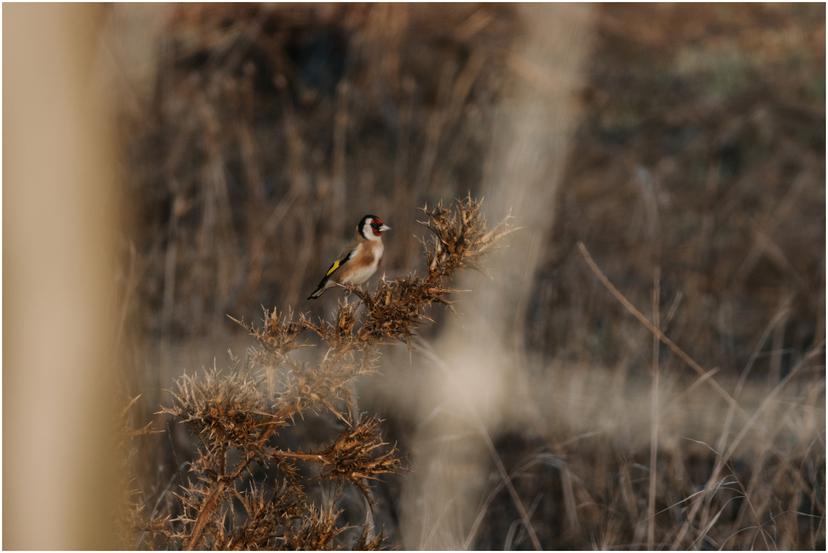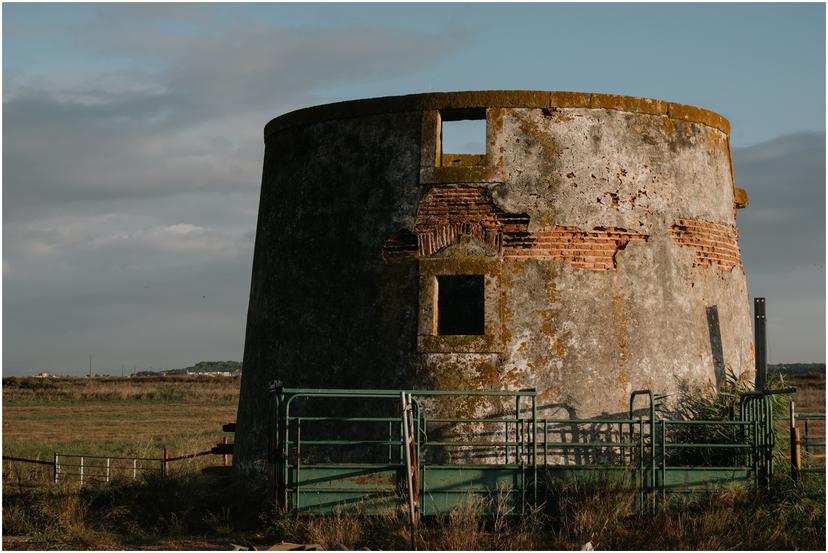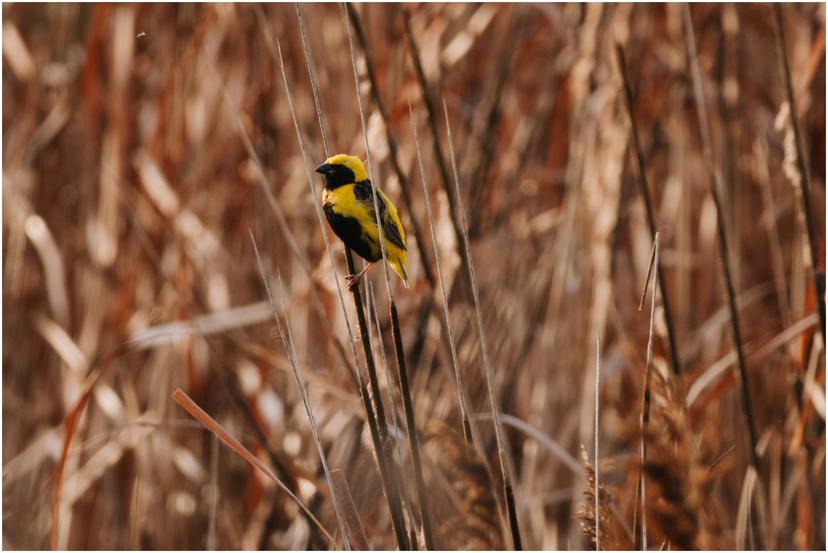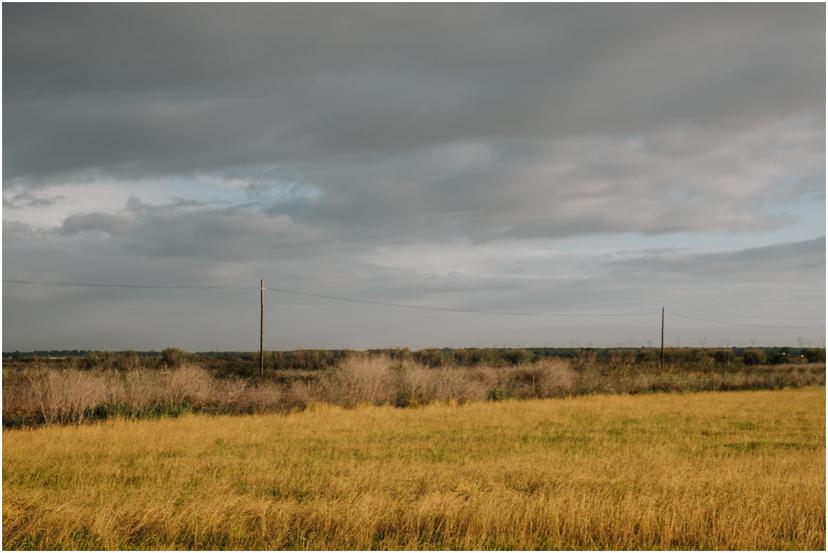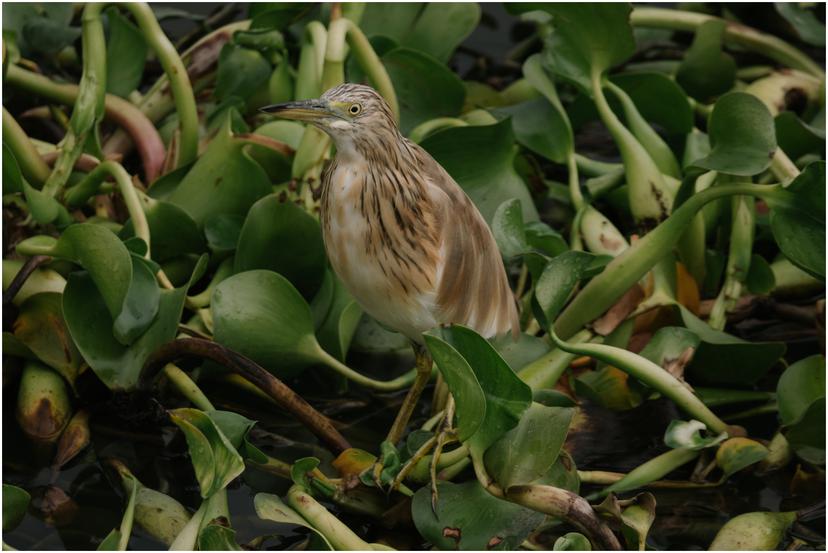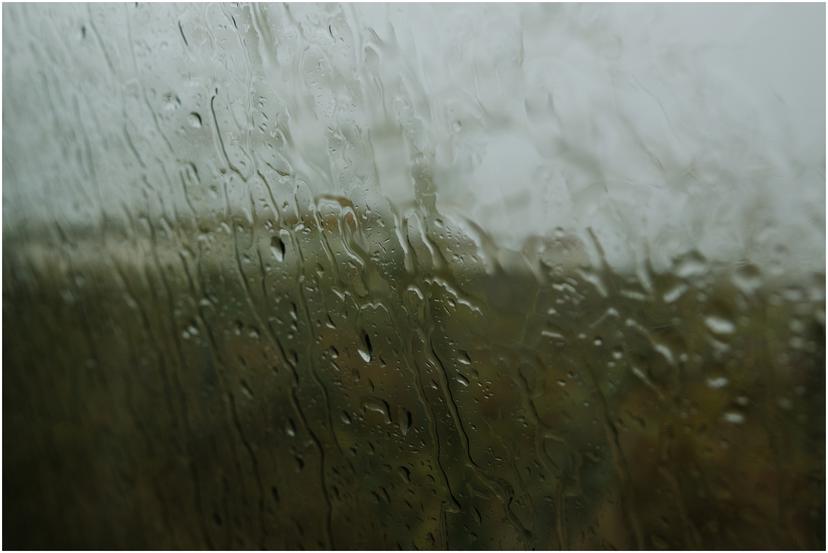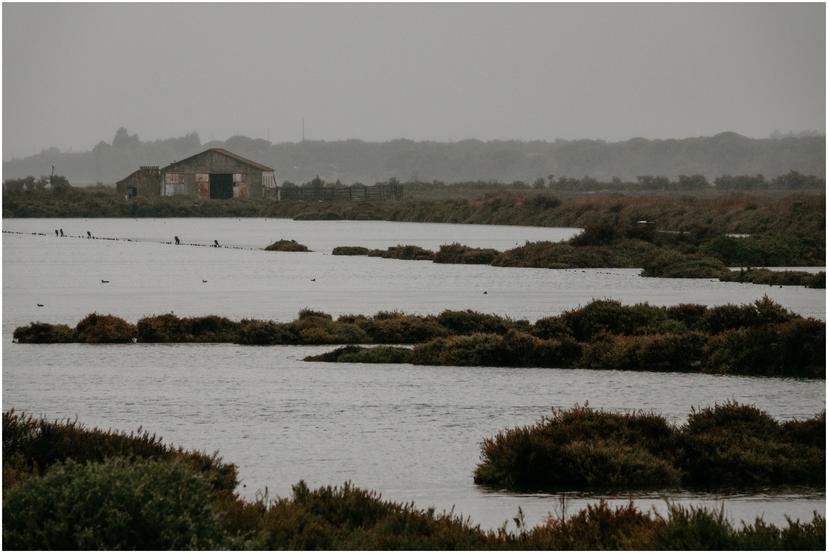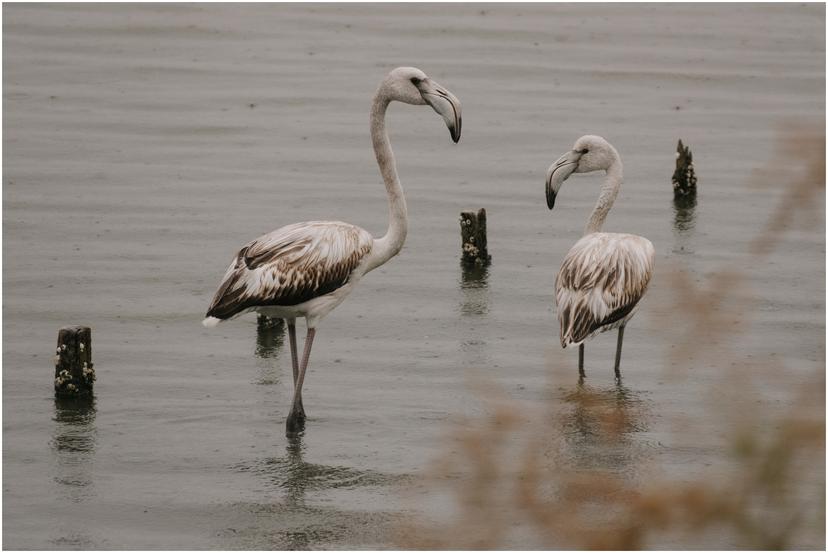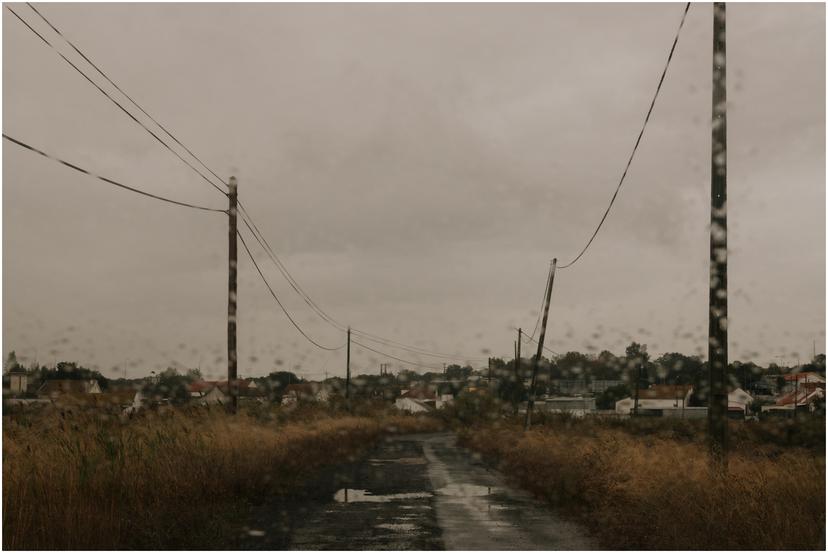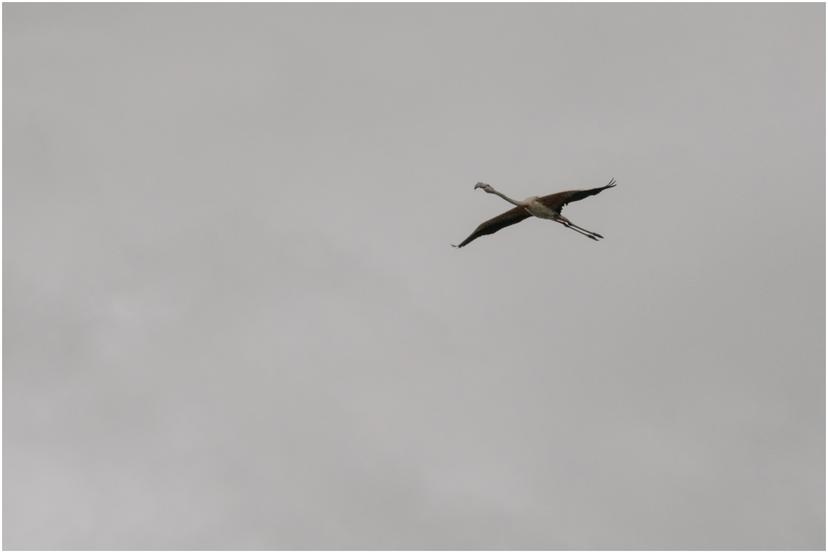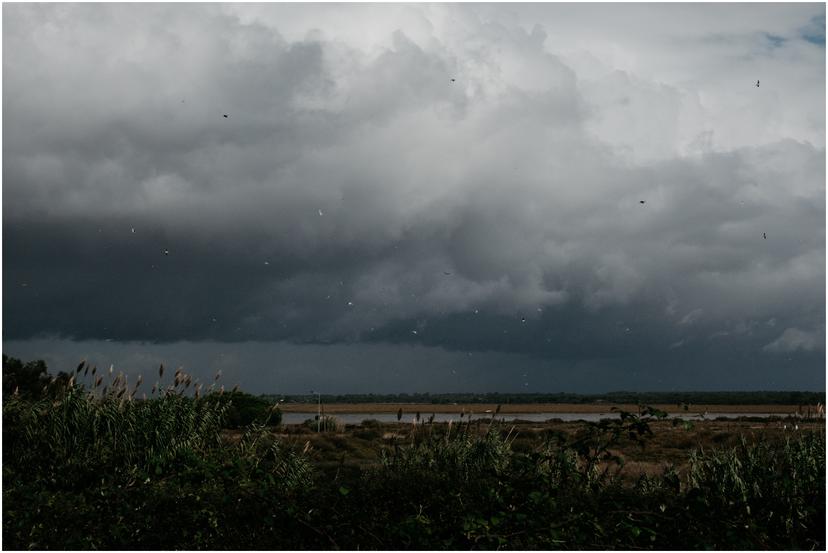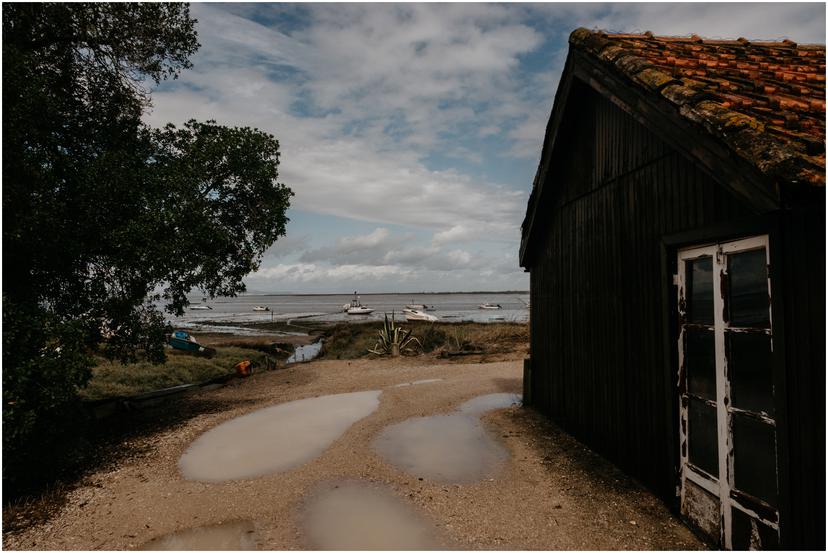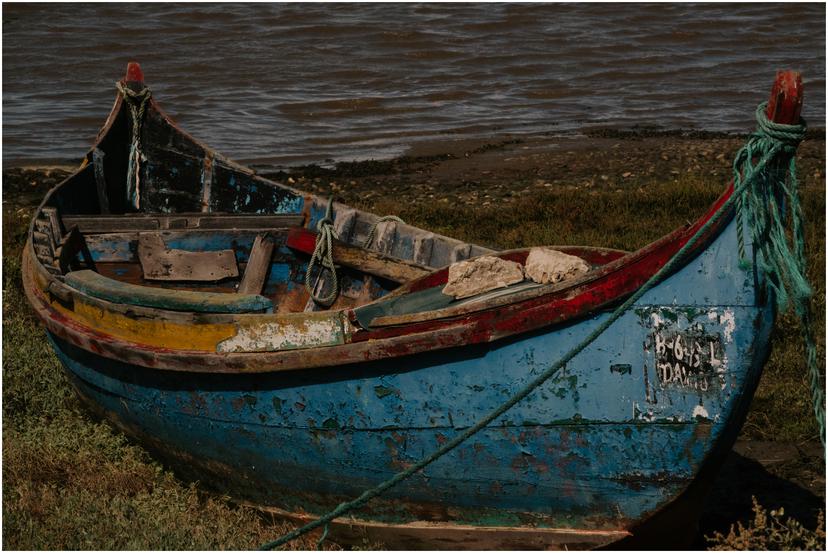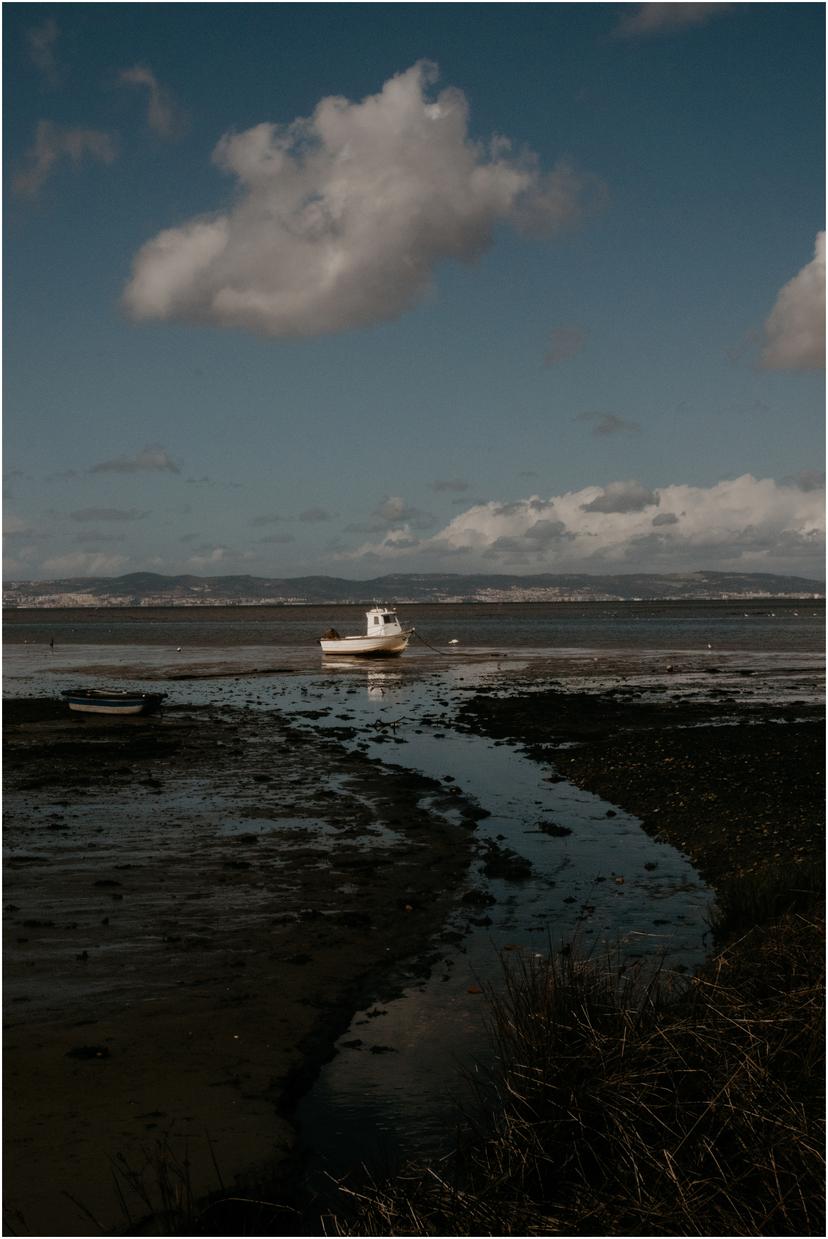 Things to do near Casa Palmela and Setubal
-Spend the day relaxing at the pool with the epic view of the mountains and vineyards. Or lay in the hammocks under the oak trees in the vineyards. So calming.

-Arrange a mountain biking tour through the Parque de Arrábida! There was a HUGE group of cyclists staying at the hotel while we were there, as the region is quite an excellent biking area.

-Hike São Luis mountain. They can arrange a guide, maps, snacks, etc.

-Walk around the expansive farm and property. There are lots of trails with birds!

-Explore the town of Setubal, and it's street art, restaurants, and marina!

-Go horseback riding

-Book a fishing tour!

-Go to the beach! I wish we had time for this - there are some really cool private beaches the hotel can help you find in the area.

-Go wine tasting.

-Take a day trip to Sintra (1-hour drive)

-Take a day trip to Lisbon (40 min)

-Book a tour of the Sado Estuary for birding and to see the dolphins that live there!

-Book a birdwatching tour with Birdwatching Lisbon to learn about the birds of the area (and see flamingos!)

-Take a day trip to Sines (1 hour and 20 min) to explore! We had lunch at the most lovely vegetarian restaurant there, called Veg&Tal. Such good, fresh food! You can see a few photos we took in Sines below.
![01-sagres-sines-portugal–17](01-sagres-sines-portugal–17.jpg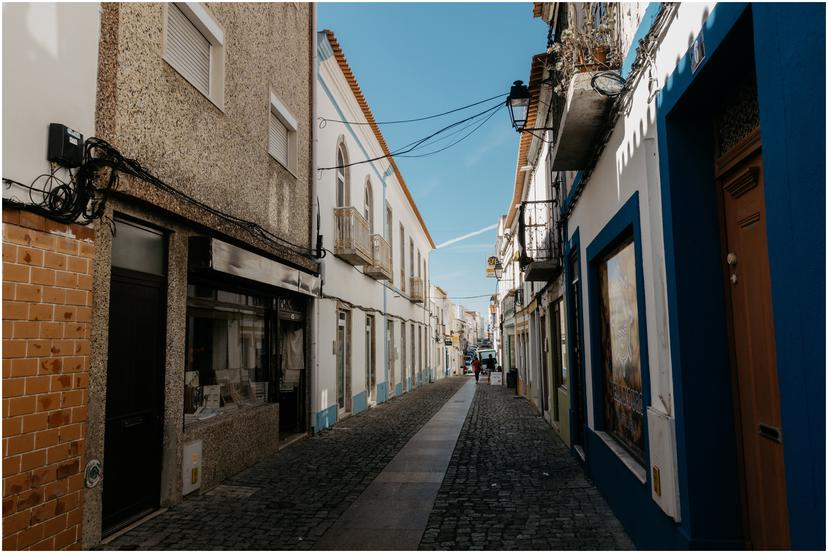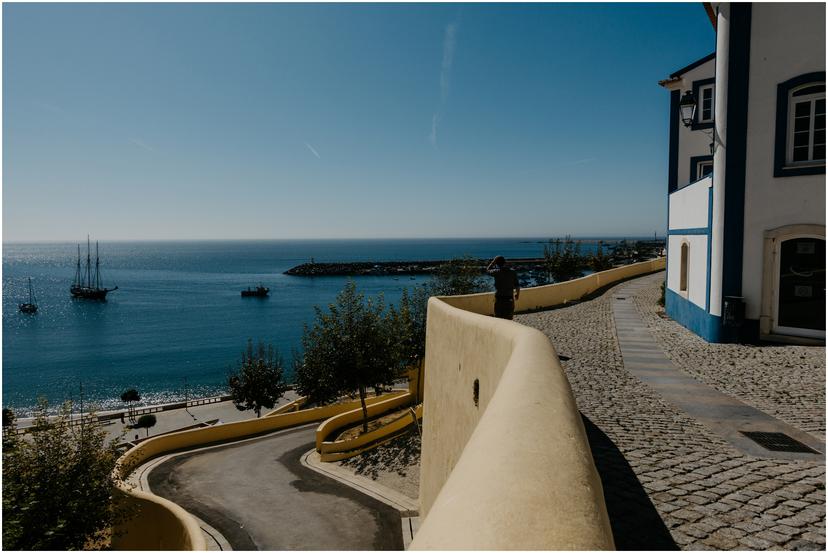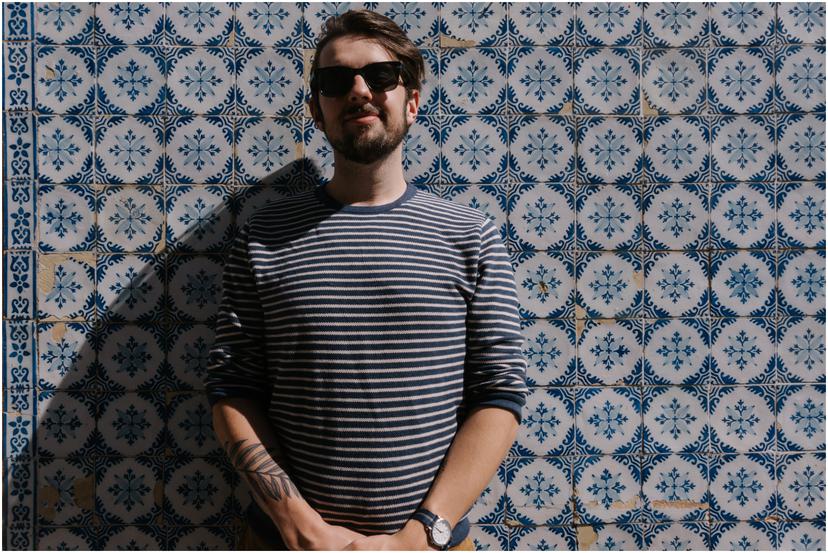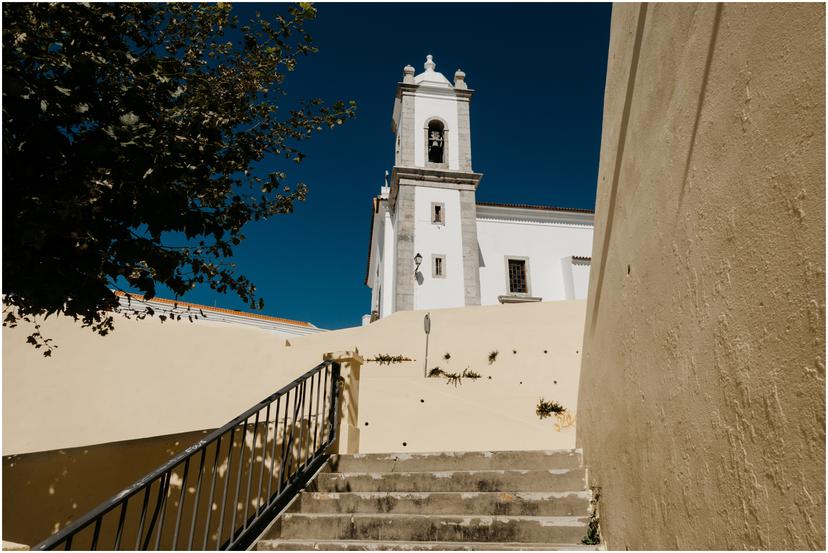 Overall, our trip was short and sweet (we never got to visit Porto or the north), but we LOVED our experiences, hotels, food, wine, and people. We tried to practice our limited Portuguese wherever we went, but most people spoke English. We were pleasantly surprised everywhere we went and would highly recommend a trip like this!
A few extra Portugal tips:
-It's definitely worth it to get a rental car! We rented our car through Sixt, and they were the most chill rental car company ever. So easy! Driving was simple, and navigation was pretty easy too.

-Google Maps has a lot of incorrect addresses, especially when it comes to restaurants! Trust, but verify! And don't expect the hours on Google to line up with the actual hours.

-Meal times in Portugal are different than other places. We ate breakfast whenever we managed to get up, then had a big lunch at 1pm or 2pm, then dinner around 9pm or 10pm.

-Most restaurants close their kitchens between 4pm-7pm! We struggled with this, haha.

-Drink as much wine as possible. Wine for lunch. Wine for dinner. Dessert wine for dessert. Just do it. It's affordable and delicious.
I hope this helps you plan your own Portugal trip! I can't wait to go back!
Want to see more travel photos or read more travel advice? Check out these blogs below! Or contact me!
DOS AND DONTS FOR VISITING BARCELONA
WHERE TO GO BIRDWATCHING IN COLOMBIA